Stewiacke Origins & Evolution
Located in the heart of Nova Scotia, the town of Stewiacke offers rich history and uniqueness as it's nestled within the fork of two rivers, North and South Stewiacke. Founded in 1780 by Scottish immigrants, the town derived its name from the Mi'kmaq term 'Siktuk', which translates to "place where the river forks". Over centuries, Stewiacke evolved from a traditional agricultural economy to embracing various avenues such as coal mining, forestry, and railway systems. Today, it serves as an important residential, commercial, and recreational hub that bridges the gap between two of Nova Scotia's urban giants: Halifax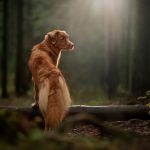 Halifax Origins & Evolution Starting from its initial formation in 1749, the city of Halifax in Canada is infused with a rich history and has flourished into a thriving metropolis. The city was established by British General Edward Cornwallis who aimed to create a military outpost to defend British interests against the French and First Nations. With the advent of... and Truro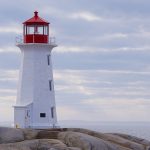 Truro Origins & Evolution Founded in 1759, Truro is a city steeped in Canadian history. Initially named Wabenaki, meaning the end of the water's flow, the city was later named Truro in honor of its settlers from Truro in Cornwall, England. Over time, Truro evolved into a significant hub for the agricultural, railway, and industrial sectors. Thanks to the Intercolonial.... Its remarkable journey of growth and progress gives it a distinctive charm.
City's Geography & Demography
Stewiacke boasts a splendid geography, characterized by verdant landscapes, rolling farmlands, and winding rivers. It experiences a humid continental climate with vibrant seasonal variations, adding to the scenic splendor. As of 2016, the town population is approximately 1,400, showcasing a diverse mix of age groups. Its low density setting makes it an ideal choice for those seeking tranquility and warmth of a close-knit community.
Cultural & Artistic Landscape in Stewiacke
Stewiacke takes considerable pride in its vibrant cultural heritage. The town hosts several community events throughout the year, namely Stewiacke Culture Showcase and the annual Pumpkin Regatta. Visitors have an opportunity to unravel the local ethos at Stewiacke's Town Hall Theatre which showcases regular performances. Art lovers can find stunning exhibits at the Mastodon Ridge Museum, where the town's history and artistic landscape come alive.
Educational & Research Facilities
Education is deeply valued in Stewiacke, as evident with its well-regarded schools like Winding River Consolidated School and South Colchester Academy. The town houses the Marigold Library System which provides comprehensive resources for researchers and avid readers alike. The Stewiacke Heritage Museum is also an accessible hub for researchers seeking insights into the town's history.
Stewiacke's Highlights & Recreation
Nature lovers rejoice at the sight of Elmsdale's Nature Reserve and Shortt's Lake Provincial Park where beautiful trails meander amongst diverse flora. A must-visit for every traveler is the famous Mastodon Ridge, home to a life-sized replica of a prehistoric mastodon. The town also boasts a variety of dining options with locally-sourced products, offering a unique culinary experience.
Commerce & Conveniences
Stewiacke's commercial landscape thrives with a variety of establishments including the Stewiacke Foodland and Wilsons Gas Stop. Banking needs are well-catered by Scotiabank and local postal services ensure swift communication for residents and businesses. Notably, each fall, the town organizes The Giant Yard Sale, blessing visitors with a variety of seasonal bargains.
Transport & Connectivity
Stewiacke is well connected with access to Trans Canada Highway and a close proximity to Halifax International Airport. Local transit facilities provide efficient services, maintaining a smooth transport for the residents. Moreover, the town's strategic location offers easy access to major Nova Scotia cities, emphasizing its importance as a transit hub.
Sports Facilities
Sports enthusiasts can enjoy the Stewiacke Tennis Courts and Bowling Alleys. The town also takes pride in its well-maintained golf courses, such as Fox Hollow Golf Club and Stewiacke River Country Club, offering unparalleled experiences for golfers of all skill levels.
Traveler's Final Take
A journey through Stewiacke is embellished with a blend of culture, history, and nature. Its peaceful demeanor and inviting landscapes offer an escape from bustling city hubs. Whether you're into history, art, nature, or sports, Stewiacke offers a well-rounded experience for everyone.
Must-Visit Spots in Stewiacke:
Stewiacke's Town Hall Theatre
Mastodon Ridge Museum
Elmsdale's Nature Reserve
Shortt's Lake Provincial Park
Stewiacke Foodland
The Giant Yard Sale
Fox Hollow Golf Club
Stewiacke River Country Club