Inuvik Origins & Evolution
Born out of the rich fur trading industry and the intricacies of the Canadian Arctic exploration, Inuvik, in the Northwest Territories, was established in 1955. The city was specially planned to replace the flood-prone town of Aklavik, with the intention of providing a suitable hub for government services, and a strong community for the Inuvialuit and Gwich'in indigenous people. Over time, this settlement has evolved into a pleasant and culturally vibrant destination. The Mackenzie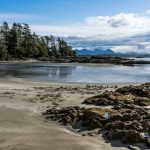 Mackenzie Origins & Evolution Situated in the Northern part of British Columbia, the small Canadian town of Mackenzie was founded in the 1960s. It was initiated as a small forest industry-based settlement. The town's name was derived to honor Sir Alexander Mackenzie, a Scottish explorer who travelled through the area of Mackenzie on his historic journey to the Pacific Ocean... River provided a natural passage for explorers and traders, making Inuvik a historically significant location.
City's Geography & Demography
Inuvik is nestled along the East Channel of the Mackenzie River Delta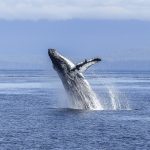 Delta Origins & Evolution Nestled in the picturesque Fraser River delta in British Columbia, Canada, is the idyllic community of Delta. First populated by the Tsawwassen Indigenous people, the city was incorporated in 1879. Brisk development was seen in this community-oriented city in the early 20th century, largely with the expansion of agriculture, more so after World War II when..., roughly two kilometers from the shores of the Arctic Ocean. It features a mesmerizing subarctic climate with long, chilly winters and short, mild summers. Still, its location within the tree line gives the region an enchanting wooded atmosphere. As of now, Inuvik houses over 3,243 inhabitants; a mixed population consisting of non-indigenous Canadians, as well as indigenous Inuvialuit and Gwich'in communities. Its unique ethnicity lends Inuvik an alluring cultural diversity.
Cultural & Artistic Landscape in Inuvik
Being a multicultural hub, Inuvik never falls short of cultural celebations. The city notably hosts the annual Inuvik Sunrise Festival – a jubilant occasion to celebrate the return of the sun after a month of polar night. Moreover, it offers a wealth of artistic display with the Great Northern Arts Festival held every summer. Inuvik's cultural assets also include the NWT Territorial Park Visitor Centre, and the Western Arctic Regional Visitor Centre featuring traditional Inuvialuit sod houses. The Inuvik Drum Dance Festival is another highlight, preserving and promoting indigenous culture.
Educational & Research Facilities
Inuvik is home to Aurora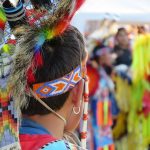 Aurora Origins & Evolution The town of Aurora, nestled within the province of Ontario, was founded in 1795 and has evolved tremendously ever since. Its original settlers, namely Joseph Baldwin and his family, set the foundation for a town rich in history and culture. Over time, Aurora has grown from a small farming community into a thriving town with a... College, providing a range of academic programs, trades training, and adult education. Furthermore, the Inuvik Centennial Library hosts various community activities alongside a valuable collection of books. In the scientific domain, the Inuvik Satellite Station Facility stands as a renowned remote sensing ground station.
Inuvik's Highlights & Recreation
Despite its small size, Inuvik is big on attractions. The iconic Igloo Church (Our Lady Of Victory Church), the most photographed building in town, is a must-see. Among parks, the Jak Territorial Park offers camping facilities amidst serene landscapes while Boot Lake offers marvelous trail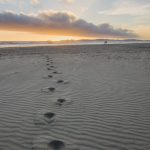 Trail Origins & Evolution The city of Trail, situated in British Columbia, Canada, holds a rich history that traces its roots to the 19th century. The city was founded by prospectors during the Gold Rush era, enticed by its bountiful deposits of minerals, mainly gold, silver, and copper. Later, the thriving mining industry prompted the construction of the Trail Smelter,... walks. The city's recreation center, "The Midnight Sun Complex," features a pool, ice rink, and curling lounge.
Commerce & Conveniences
Inuvik provides several shopping outlets for residents and tourists alike. NorthMart and Stanton Distributing are popular for groceries and general goods. Inuvik also hosts the Arctic Market during summers, with local vendors selling fresh produce, crafts, and baked goods. The town also houses convenient banking services through the Canadian Imperial Bank of Commerce and the Royal Bank of Canada, alongside postal services.
Transport & Connectivity
The Inuvik Mike Zubko airport connects the North to southern Canada, while road links are made possible by the Dempster Highway, and the Inuvik-Tuktoyaktuk Highway. The Arctic Ocean's navigable channels enable ferry and boat transport. Additionally, public transit and taxi services are available year-round in the city.
Sports Facilities
Inuvik's sports facilities include the Midnight Sun Complex with provisions for hockey and curling, and the Roy 'Sugloo' Ipana Memorial Arena. The town also hosts prominent events like the annual Inuvik Muskrat Jamboree featuring traditional games and dog sled races.
Traveler's Final Take
Inuvik, with its unique cultural blend, pristine landscapes, and sturdy growth, is a fascinating Arctic destination. Its vibrant festivals, iconic landmarks, and warm community spirit offer a glimpse into a truly unique northern lifestyle.
Must-Visit Spots in Inuvik
– Our Lady Of Victory Church
– NWT Territorial Park Visitor Centre
– Western Arctic Regional Visitor Centre
– Inuvik Satellite Station Facility
– Jak Territorial Park
– Boot Lake Trail
– The Midnight Sun Complex
– Arctic Market
– Inuvik Mike Zubko airport
– Roy 'Sugloo' Ipana Memorial Arena
– Aurora College
– Inuvik Centennial Library.