Paquetville Origins & Evolution
Founded in 1866, Paquetville is a small, vibrant city nestled in the heart of New Brunswick. While relatively petite in size, it takes its name from pioneer François Paquet, denoting a grandeur that reflects in the city's evolution over time. Originally a strategic agricultural locale, its consistent development has transformed it into a captivating getaway and residential retreat. Maintaining its core identity, Paquetville continues nurturing its heritage sites, rural economy, and cultural exhibits, further accentuated by a ubiquitous Acadian influence.
The city has consistently given due regard to its founding father by fostering a community that embraces both the preservation of ancestral values and modern progress. Landmarks like the Paquetville Church and its statue of Édith Butler, a renowned Acadian singer born in Paquetville, speak volumes about the city's respect for its past and personalities adding to its unique charm.
City's Geography & Demography
Paquetville is ideally located in Gloucester County, graced by the temperate seasonal expressions of New Brunswick. Its fascinating topography, boasting the Canadian Appalachians' foothills, is encompassed by a diverse mixed forest featuring birches, pines, and maple trees. This unspoiled nature translates into a serene climate with warm summers and snowy winters that paint dazzling landscapes across the city.
The city, through its welcoming nature, has drawn a diverse mix of about 700 residents. Reputed for its friendliness, Paquetville locals, predominantly Acadian, form an interactive, tight-knit community that celebrates shared values and culture whilst embracing individual uniqueness.
Cultural & Artistic Landscape in Paquetville
Paquetville's culture thrives in its undulating rhythms of music, art, and festivals. The Édith Butler Centre, dedicated to the local heroine, plays host to various cultural events, concerts, and social events. The city revels in its annual celebration of the Tomato Festival ("Festival de la Tomate"), gathering locals and visitors alike in a vibrant community event highlighting the city's agricultural roots with a modern twist.
Artistic pursuits blend naturally into Paquetville's skyline. The city's public spaces often transform into open-air galleries exhibiting local artists' works. As a mecca for Acadian music, La Vibrante, a music studio in the heart of the city, promotes local talents and enables cultural exchanges rooted in Acadian traditions.
Educational & Research Facilities
Paquetville is home to notable educational institutions like École La Rivière, a well-respected elementary school. The community library provides an inclusive space for reading, research, and discussions, further strengthening the educational environment.
Paquetville also provides access to advanced educational and research facilities within a manageable radius, including the Université de Moncton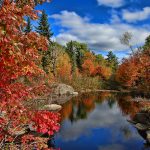 Moncton Origins & Evolution A gem nestled in the heart of Canada's Atlantic region, Moncton is a bustling city that's rich with history and culture. Established as a city in 1855, its roots trace back to Acadian settlers in the 1670s. Today, it stands as the largest city in New Brunswick and a leading cultural and economic hub in Atlantic..., Campus de Shippagan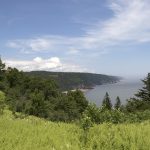 Shippagan Origins & Evolution A journey to the Canadian city of Shippagan is a trip into the heart of New Brunswick's Northeast coast. Named "Moupakanchouan" by the Mi'kmaq Indians, the "portage of the den" or Shippagan has traditionally been a fishing haven. Since its founding in the mid-19th century, Shippagan has evolved tremendously, springing forth from its origins as a.... This comprehensive university fosters a learning-rich environment nourishing scholarly pursuits and research initiatives, contributing to the intellectual tides of the city.
Paquetville's Highlights & Recreation
Paquetville mesmerizes with its scenic trails meandering through lush landscapes, ideal for biking, hiking, and leisurely walks. These trails lead to monuments and landmarks, such as the Édith Butler statue in the town square, signifying the city's rich cultural streak.
For recreational pursuits, the recreational center (Centre de Loisirs) is an all-encompassing facility featuring an outdoor ice rink, a playground, and facilities for various sports activities.
Commerce & Conveniences
A stroll through Paquetville brings you to charming local shops selling artisanal goods, Acadian novelties, and handmade crafts. Seasonal farmers markets offer locally grown fresh produce, highlighting the city's agricultural roots.
Paquetville also hosts essential services for the convenience of residents and visitors. These include the Caisse Populaire Acadienne, a popular credit union, and the Paquetville Post Office that assures reliable postal services.
Transport & Connectivity
Connectivity within Paquetville is primarily through road networks, connecting the city conveniently with major urban centers like Tracadie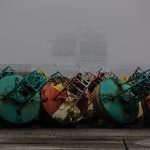 Tracadie Origins & Evolution Carved from the rugged landscapes of New Brunswick, Tracadie's humble beginnings tell a tale of resilience and community spirit. The name Tracadie, of Mi'kmaq origin, carries meanings related to camping, rendering the city a meaningful place for peaceful retreats. Originating as a modest community of settlers in the 19th century, the city has evolved over the... and Shippagan. The reliable and efficient public bus service ensures easy commutation across the city and beyond. The city's proximity to the Bathurst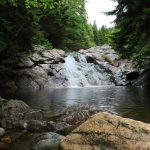 Bathurst Origins & Evolution Located in Eastern Canada, bathed by the Chaleur Bay waters, Bathurst is a picturesque city with a rich history. Founded in 1826, Bathurst evolved from a colonial dominion into a dynamic, multifaceted city. It initially thrived on shipbuilding and later immersed itself in railway and mining industries. Present day Bathurst, while maintaining the vestiges of its... and Miramichi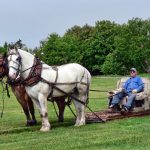 Miramichi Origins & Evolution Miramichi, known for its rich legacy and cultural diversity, is strategically positioned in the northeastern region of New Brunswick. The city traces its origins back to the Mi'kmaq indigenous people and the later arrival of French and Scottish settlers. Its name, fascinatingly, is derived from the Mi'kmaq terms "Maissimeuchik", which means a place of many brooks.... airports ensures long-distance travel convenience.
Sports Facilities
Paquetville includes several sports facilities encouraging residents and visitors to maintain active lifestyles. The vibrant hockey culture thrives at the local ice rink, and the multi-purpose sporting facilities in the recreational center cater to a range of athletic pursuits.
Traveler's Final Take
Paquetville makes a lasting impression with its rich culture, welcoming atmosphere, and beautiful landscapes. The city reflects a beautiful blend of heritage and modernity. Proud of its Acadian roots, the city welcomes every visitor with warm hospitality.
Must-Visit Spots in Paquetville
1. Édith Butler Centre
2. Paquetville Church
3. Local statue of Édith Butler
4. La Vibrante Music Studio
5. École La Rivière
6. Université de Moncton, Campus de Shippagan
7. Centre de Loisirs (recreation center)
8. Local artisan shops
9. Caisse Populaire Acadienne
10. Paquetville Post Office
11. Bathurst and Miramichi Airports