Clyde River Origins & Evolution
Clyde River, also known as Kangiqtugaapik in Inuktitut, is situated on the northeastern shore of Baffin Island in Nunavut, Canada. Registered as a hamlet, Clyde River originated in the 1920s as an outlying camp for nomadic Inuit, who later settled due to the Hudson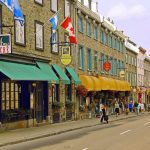 Hudson Origins & Evolution Hudson is a charming town nestled on the banks of the Ottawa River in Quebec. Founded in the late 19th century, it has seamlessly blended its historic charm with modern conveniences. Originally an Anglican farming community named Cavagnal, it rebranded as Hudson in the 1960s to reflect its British roots and to appease English-speaking residents. This... Bay Company's trading post establishment. Its isolation nurtured a close-knit community that triumphed over the challenges of the northern lifestyle, fostering the preservation of Indigenous Inuit traditions, languages, and beliefs despite Western influences. Over the past century, this resilient hamlet developed into a vibrant community sustaining its rich Inuit cultural roots while embracing modernity.
City's Geography & Demography
Sited at the opening of the strait bearing its name, Clyde River's geographic location is both visually stunning and uniquely challenging. The hamlet is encompassed by rugged mountains and ice-filled fjords, projecting a harsh, imposing, yet serene landscape. In terms of climate, Clyde River experiences extreme arctic weather, with long, formidable winters and short, mild summers. As of 2016, its population numbered over 1,000 individuals, primarily of Inuit ethnicity, underlining a strong sense of communal identity.
Cultural & Artistic Landscape in Clyde River
Despite its remote location, Clyde River's cultural scene thrives on the richness of Inuit traditions. The hamlet hosts various cultural events like the Toonik Tyme Festival, celebrating hunting, fishing, and survival skills passed down generations. The renowned Piqqusilirivvik Cultural School enables locals and visitors to explore Inuit traditions via workshops on hunting, sewing, and language. The school also houses a comprehensive library offering insights into Inuit history and folklore.
Educational & Research Facilities
Education in Clyde River is underpinned by two main institutions: Quluaq School for primary and secondary students and Ninguarvik Adult Learning Centre for adult education. The Ilisaqsivik Society also offers community-based programs for culture, family wellness, and research projects. Researchers often utilize the Clyde River Weather Station for projects related to meteorology and climate change in this Arctic region.
Clyde River's Highlights & Recreation
Clyde River is abundant in unique landmarks. The Sam Ford Fjord, a renowned site for climbers worldwide, boasts imposing cliff faces jutting above the icy waters. Another notable destination is the Clyde River Territorial Park, offering an opportunity to witness the Northern Lights' mesmerizing display. For wildlife enthusiasts, the Baffin Island coast is a hotspot for encountering sea mammals like seals and whales.
Commerce & Conveniences
Clyde River provides amenities necessary for daily life; the Northern Store is the primary retailer for groceries, clothes, and basic supplies, while the West Coast Building houses the community's bank and postal service. Transactions with local artisans through markets or direct interactions often yield unique indigenous creations and souvenirs.
Transport & Connectivity
Given Clyde River's isolation, air transport is the only feasible option for accessing the hamlet. The Clyde River Airport operates scheduled flights to and from Iqaluit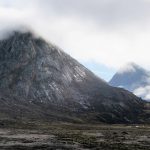 Iqaluit Origins & Evolution The history of Iqaluit, formerly known as Frobisher Bay, is fascinating and rich. The ancestors of the present-day Inuit people have inhabited the site for millennia, providing the region with a long-standing cultural ancestry. The city traces its founding back to the late 1940s when a U.S. airbase was established during World War II, the remnants.... Locally, snowmobiles and All-Terrain Vehicles (ATVs) are the primary modes of transport, vital for navigating the harsh terrains and weather conditions.
Sports Facilities
In the area of sports, the Clyde River Arena serves as the primary sports facility where residents engage in hockey and other indoor sports, strengthening community bonding through such activities. There are also several outdoor recreation facilities available including snowmobile and dog sled trails.
Traveler's Final Take
To understand Clyde River fully, one must experience it firsthand—the imposing landscapes, the genuine and tenacious community, the mystical allure of the Northern Lights, and the profound connection to Inuit culture and traditions. One leaves this remote Arctic hamlet carrying the warmth of its people, the wisdom of its customs, and a renewed appreciation of humanity's resilience and adaptability.
Must-Visit Spots in Clyde River
1. Hudson Bay Company's Historic Trading Post
2. Piqqusilirivvik Cultural School
3. Quluaq School
4. Ninguarvik Adult Learning Centre
5. Clyde River Weather Station
6. Sam Ford Fjord
7. Clyde River Territorial Park
8. Baffin Island Coast
9. The Northern Store
10. West Coast Building
11. Clyde River Airport
12. Clyde River Arena.