Wabush Origins & Evolution
Nestled in western Labrador, Canada, the city of Wabush was originally established in the early 1960s. A testament to the iron-ore mining industry's significance, the town has experienced a significant development since then, transitioning from a sparsely inhabited mining outpost to a thriving city home to a vibrant community. Its synonymous association with the mining industry is reflected in its name, derived from the Wabush Mines that encompass its surroundings.
While offering all modern amenities, Wabush hasn't lost touch with its historical roots. It has held on to its charm, blending the rugged wilderness of Labrador's western frontier with a sense of belonging and community spirit that reminisces its mining past. This city embodies a fascinating symbiosis of natural beauty and industrial grit, making it a unique gem within Canada's vast landscape.
City's Geography & Demography
Wabush is situated in the heart of the Labrador Trough, strategically close to Quebec's border. The city is surrounded by the breathtaking wilderness, which includes a medley of serene lakes, vast forests, and imposing mountains. The region's subarctic climate adds to its ethereal beauty, with long, severe winters and short but pleasant summers.
Wabush, despite being one of the smallest cities in Labrador, boasts an impressively diverse populace. With a population reaching nearly 2,000, the city is a cultural melting pot, presenting an eclectic mix of nationalities, languages, and traditions.
Cultural & Artistic Landscape in Wabush
The cultural and artistic scene in Wabush is an intimately reflective tapestry of its residents' spirit. While the city may not house grand museums or opulent theaters, the city's heart lies in its local community events. Whether it's the much-awaited Wabush Winter Carnival or the Labrador West Craft Guild, the city shines in its capacity to unite people in celebration and creativity.
There's also Wabush Public Library, a key institution championing literature and art. This is where residents gather to share their love for literature, foster learning, and engage in creative endeavors.
Educational & Research Facilities
Wabush is home to an exceptional educational infrastructure. It houses schools such as the J. R. Smallwood Middle School and Labrador West District High School, known for their high standard of education. For research support, the Wabush Public Library offers a wealth of resources to inspire intellectual inquiry and exploration.
Wabush's Highlights & Recreation
The city is a haven for nature lovers. Jean Lake Park, with its marvelous landscape, is a prime destination for picnickers, walkers, and bikers. Avid outdoorsmen will find a paradise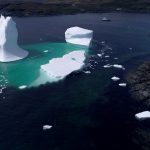 Paradise Origins & Evolution The story of Paradise begins in the late 1800s as a humble farming community. Over the past two centuries, it gradually evolved into one of the grandest living spaces one could find in Newfoundland and Labrador. Paradise was founded and developed along the Trans-Canada Highway's eastern tip, which eventually fueled its development as a glorious commercial... in the numerous fishing and hunting opportunities around the city, with its lakes and forests teeming with diverse wildlife species.
For those more inclined towards leisurely pursuits, the Wabush Recreation Centre offers facilities for swimming, squash, movie theaters, and more. The outdoor park, complete with playgrounds and a skate park, ensures there's something for everyone.
Commerce & Conveniences
The Lakeside Centre serves as the shopping hub of Wabush, providing a range of services from grocery stores to banks and postal services. Alongside major retailers, one can also find locally run businesses that offer unique goods and services, adding to the city's charm.
Transport & Connectivity
Wabush features sound transport systems. The Wabush Airport is a vital hub connecting the city to the rest of Canada. Numerous taxi services operating around the clock, coupled with well-maintained roads, ensure the city's easy accessibility.
Sports Facilities
Catering to its sports-loving residents, Wabush boasts the Menihek Nordic Ski Lodge, an excellent facility offering kilometers of ski trails. The city also includes various sports fields, which become a hub of activity during summer.
Traveler's Final Take
Wabush, with its magnetic mix of natural beauty, rich history, vibrant culture, and strong community feel makes for a memorable escape. Offering warm hospitality, varied recreational opportunities and all modern conveniences, the city is a delightful pit stop in the expansive playground that is Labrador, Canada.
Must-Visit Spots in Wabush
Wabush Mines
Wabush Public Library
J. R. Smallwood Middle School and Labrador West District High School
Jean Lake Park
Wabush Recreation Centre
Lakeside Centre
Wabush Airport
Menihek Nordic Ski Lodge