Midland Origins & Evolution
Midland, a charming city nestled within the Simcoe County of Ontario, carries with it a rich tapestry of history and development. Named after the Midland Railway of England, the city was officially established in the late 19th century, as a strategic point serving as a terminus of the railway line from Port Hope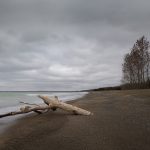 Port Hope Origins & Evolution Affectionately coined the "gem of Canada's heritage towns," Port Hope, Ontario, traces its roots back to 1793 when a group of United Empire Loyalists chose its riverbanks for settlement. Officially incorporated as the Town of Port Hope in 1834, the thriving community saw an industrial boom with mills, breweries, and brickyards enhancing the socio-economic fabric.... Over the years, this quaint town evolved into a vibrant city, beautifully retaining its rich history while embracing the rapidly changing times. Midland is immensely proud of its rich Indigenous heritage and takes numerous steps to conserve and display this history with the First Nations, Métis, and Inuit cultures.
City's Geography & Demography
Midland, nestled by the Southern Georgian Bay, marks the terminus of Georgian Bay's 30,000 Islands. Consisting of a warm, temperate climate, Midland experiences long, cold winters contrasted by warm, frequently wet summers. This unique climate has cultivated a rich biosphere supporting a variety of flora and fauna. Boasting a population exceeding 16,000, Midland personifies a fusion of cultures, creating a diverse and colourful social fabric. The city has seen a consistent growth rate, drawing people with its spectacular natural beauty and budding opportunities.
Cultural & Artistic Landscape in Midland
The city's cultural landscape is a vibrant bouquet of artistic and cultural institutions. Midland has several impressive events, museums, galleries, and theaters including the Huronia Museum, Martyrs' Shrine, The Midland Cultural Centre and King's Wharf Theatre. The city becomes increasing festive each summer, hosting its popular Midland Butter Tart Festival, a delicious display of Canada's iconic desert filled with music, entertainment, and vendors.
Educational & Research Facilities
Infused in Midland's core is an emphasis on education. Home to the Georgian Bay District Secondary School, there are also several elementary schools providing quality education to the youth. The Midland Public Library serves as a notable cornerstone for research and comprehensive learning, offering a vast collection of books, digital resources, and community programs.
Midland's Highlights & Recreation
Midland is a treasure trove for nature lovers and history buffs, with the likes of the Wye Marsh Wildlife Centre, a center focusing on environmental education and rehabilitation, and Sainte-Marie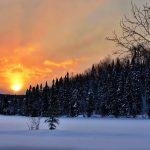 Sainte-Marie Origins & Evolution Sainte-Marie, nestled in the province of Quebec, Canada, harbors a rich and robust history dating back to its founding in 1736. Over the centuries, this city has flourished from an agricultural hub to a dynamic urban center without compromising its strong ties to its traditional and rural roots. One key marker of its evolution is the... among the Hurons, a reconstructed historical site. The city also houses the beautiful Little Lake Park and the 14 kilometer Tay Shore Trail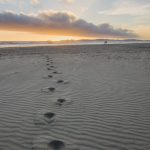 Trail Origins & Evolution The city of Trail, situated in British Columbia, Canada, holds a rich history that traces its roots to the 19th century. The city was founded by prospectors during the Gold Rush era, enticed by its bountiful deposits of minerals, mainly gold, silver, and copper. Later, the thriving mining industry prompted the construction of the Trail Smelter,..., perfect escapes for people looking for a dose of fresh air and activity.
Commerce & Conveniences
The city provides myriad commercial conveniences to its residents and tourists. Along with essential services like banks and postal services, city's Main Street houses an array of charming shops filled with local crafts, apparels, and unique culinary delights. Additionally, the city comes to life during seasonal sales where locals and visitors alike can find unique item and bargains.
Transport & Connectivity
Midland's transport system ensures smooth travel across the city. The city transit operates routes across Midland, with the Midland Penetanguishene Transit facility providing intercity travel. For long-distance travelers, the Toronto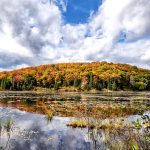 in this paragraph summarize the city highlights and end with a list "Must-Visit Spots in Toronto". Toronto Origins & Evolution Toronto, Canada's largest city, can trace its roots back to the late 18th century. Originally known as Fort York, it was established by the British as a strategic location during the American Revolutionary War. Despite changes and challenges, Toronto swiftly... Pearson International Airport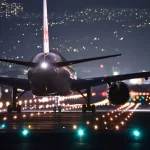 Historical Significance Toronto Pearson International Airport, named after the Nobel Laureate, Canadian Statesman, and 14th Prime Minister Lester B. Pearson, carries a rich and intriguing history. Opened in 1937 as a small, 380-acre airport named "Malton Airport," it has grown exponentially to become Canada's largest and busiest airport - a hub that stands as an emblem of the nation's rapid... is an accessible airport, located about 150 kilometers away from the city.
Sports Facilities
Sports enthusiasts will find plenty to rejoice with the sporting facilities Midland offers. The North Simcoe Sports and Recreation Centre is an impressive complex featuring pools, arenas, outdoor fields, and more; particularly popular is curling at the Midland Curling Club.
Traveler's Final Take
The charming city of Midland makes for an excellent travel destination, offering a unique blend of history, culture, and modern comforts. From its proud Indigenous roots to its bustling Main Street, from schools and libraries tending to the city's academic needs to parks and recreational spots underlining a focus on health and outdoor activity, Midland presents a well balanced, vibrant city upholding its past while gleefully marching towards the future.
Must-Visit Spots in Midland
The Midland Railway of England
Huronia Museum
Martyrs' Shrine
The Midland Cultural Centre
King's Wharf Theatre
Midland Butter Tart Festival
Georgian Bay District Secondary School
Midland Public Library
Wye Marsh Wildlife Centre
Sainte-Marie among the Hurons
Little Lake Park
Tay Shore Trail
Main Street Shops
Midland Penetanguishene Transit
Toronto Pearson International Airport
North Simcoe Sports and Recreation Centre
Midland Curling Club