Cochrane Origins & Evolution
Nestled in the heart of Alberta, Cochrane is a town whose origins date back to the 1880s, when it was founded by Senator Matthew Cochrane. The town quickly gained fame for its ranching industry, making Cochrane a major player in Canada's development. Over the years, it evolved from a humble ranching town into a vibrant municipality, maintaining and cherishing its authentic Western roots well into the 21st century.
Cochrane's historical charm intermingles seamlessly with its modern amenities, from the elegant grain elevators-turned-museums to the stone-made buildings adorning its downtown streets. Many buildings stem from the Edwardian era, adding to the city's allure and identity, with development projects undertaken to meet evolving societal needs without overshadowing its historical identity.
City's Geography & Demography
Boasting a prime location just 18 km west of Calgary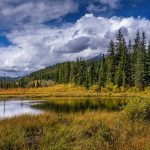 Calgary Origins & Evolution Calgary, located in the foothills of the Rocky Mountains of Alberta, Canada, has a rich and diverse history. Its name originates from a bay on the Isle of Mull, Scotland. It was officially founded as a town in 1884, and by the year 1891, it had elected its first mayor. The development of Calgary was primarily..., Cochrane sits in the shadow of the Canadian Rockies, offering a remarkable backdrop and natural beauty. Its semi-arid climate blends warm summers with generally mild winters, making it appealing to both locals and tourists.
Regarding population, Cochrane is home to a vibrant and growing community of more than 29,000 residents. This exponential growth, appealing to young families and retirees alike, is a testament to the town's thriving economy and high-quality living conditions.
Cultural & Artistic Landscape in Cochrane
Cochrane is home to numerous cultural events and establishments, fostering the town's artistic spirit. From the biennial Art Walk to the Cochrane Music Society's concerts, the city is buzzing with cultural events throughout the year.
Museums such as the Cochrane Historical and Archival Preservation Society and theaters like the Cochrane Movie House offer diverse offerings, ensuring an enriching artistic experience. Art lovers will also appreciate Studio West Bronze Foundry and Art Gallery, displaying a stunning array of bronze sculptures and Canadian art.
Educational & Research Facilities
Education is a critical aspect of Cochrane, with well-recognized schools, libraries, and universities serving its community. The city is part of the Rocky View School Division, offering a handful of elementary, junior, and high schools.
The University of Calgary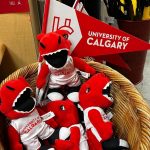 The Historical Significance of the University of Calgary Steeped in history, the University of Calgary stands as a testament to the city's growth and development. Established in 1966, this renowned institution has played a pivotal role in shaping Calgary's cultural and intellectual landscape. Originally founded as the Calgary branch of the University of Alberta, it became an independent entity in... and Bow Valley College have several programs to offer adult learners. Additionally, the modern Cochrane Public Library houses a vast collection of resources, serving as an important research and educational center.
Cochrane's Highlights & Recreation
Cochrane's beautiful landscape allows for countless recreational spots and unique landmarks. Must-see highlights include the iconic Men of Vision statue, the Historic Cochrane Ranche Site, and the iconic Cochrane RancheHouse.
For outdoor aficionados, parks like Cochrane Ranche Historic Site, Glenbow Ranch Provincial Park, and Mitford Park offer stunning green spaces and trails. Recreational activities can be found at the Spray Lake Sawmills Family Sports Centre, accommodating everything from a rock-climbing wall to an indoor aquatic center.
Commerce & Conveniences
From quaint boutiques to hip eateries, Cochrane features a bountiful trade scene. The downtown sector, with its unique western architectural influence, houses a variety of boutiques, cafes, and local businesses. Cochrane offers several banking options and postal services, making everyday transactions easy.
Furthermore, the town comes alive during seasonal sales, particularly during the Cochrane Street Market, offering locals and tourists alike an opportunity to shop for local products and delicacies.
Transport & Connectivity
With easy access to major highways and airports, Cochrane offers convenient transport options. The Calgary International Airport provides national and international flights and is just a 40-minute drive from the town.
Local commuting is facilitated with COLT (Cochrane On-demand Local Transit), providing efficient and flexible service. Proximity to Calgary and the Rockies opens up a plethora of opportunities for road trips and excursions.
Sports Facilities
Cochrane's sports facilities cater to individuals of various preferences and skills. The Spray Lake Sawmills Family Sports Centre, the hub of Cochrane's recreational community, offers an impressive array of sports facilities like skating rinks, swimming pools, and fitness centers.
Traveler's Final Take
Cochrane is a town defined by its rich history, vibrant culture, and stunning geographical location. Its small-town charm juxtaposed with modern amenities ensures a memorable experience for every visitor.
Must-Visit Spots in Cochrane
– Cochrane Historical and Archival Preservation Society
– Cochrane Movie House
– Studio West Bronze Foundry and Art Gallery
– Cochrane Ranche House
– Men of Vision statue
– Cochrane Ranche Historic Site
– Glenbow Ranch Provincial Park
– Mitford Park
– Spray Lake Sawmills Family Sports Centre
– Cochrane Street Market
– Cochrane Public Library
– Cochrane On-demand Local Transit (COLT) pick up points
– Calgary International Airport Base.
– Spray Lake Sawmills Family Sports Centre