Creston Origins & Evolution
Creston, initially inhabited by the Ktunaxa people, was officially founded in the late 19th century with the arrival of European settlers drawn by the gold rush. Nestled in the heart of the Kootenay region in British Columbia, it developed into a prime agricultural hub, popularly known for its production of cherries, apples, and hops. It was incorporated as a town in 1924 and has since seen steady growth in economic activities and population.
Today, Creston has maintained its historic charm while evolving to meet the needs of the contemporary citizen. A stroll through the downtown area reveals a fascinating blend of antique architecture and modern establishments. Of note is the beloved Creston Museum, which displays the rich history of Creston and offers a peek into past life and early pioneer days in the town.
City's Geography & Demography
Creston is nestled in the Selkirk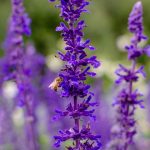 Selkirk Origins & Evolution The intriguing city of Selkirk in Manitoba, Canada, presents a rich tapestry of history and development. Originally known as West Fort Garry, Selkirk was founded in 1882 and has evolved with each waking decade. Its forefathers primarily engaged in fur trading before switching to the mining industry. While trade in these commodities was essential for its... Mountain range with the Purcell mountains to the west and the Kootenay River running to the south. This gives Creston an idyllic setting with striking natural beauty, adding immensely to the town's charm. The city boasts a moderate climate with warm summers and cool winters, a perfect setting for outdoor activities.
As per the latest census, Creston has a population exceeding 5,300 residents, making it a small yet vibrant community. The demographic makeup of the town is predominantly Caucasian, with a significant representation of indigenous communities, painting a picture of the city as a peaceful cultural haven.
Cultural & Artistic Landscape in Creston
Creston is known for its vibrant arts and culture scene. Events like the Creston Valley Blossom Festival, held in May, and the Creston Valley Fall Fair, showcase local arts, crafts, farming practices, and more. The city is also home to several theaters, notably the Footlighters Theatre Society, which hosts multiple plays and musicals throughout the year.
Art enthusiasts will find a haven in Creston, with galleries like the Creston & District Community Complex and the Yaqan Nukiy School Art Gallery offering compelling showcases of local and indigenous art. These places have become hotspots for cultural exchange, retaining the rich artistic essence of Creston.
Educational & Research Facilities
Creston offers a robust educational infrastructure with the College of the Rockies, a prominent institution providing various academic and vocational programs. The Creston Valley Public Library provides free access to books, multimedia resources, and research material, making it a community's intellectual hub.
For researchers and wildlife enthusiasts, the Creston Valley Wildlife Management Area offers a unique opportunity for field studies. The protected wetland is home to over 300 species of birds and an array of wildlife, making it an ecological treasure.
Creston's Highlights & Recreation
The city offers a plethora of recreational spots. The Pioneer Park has picnic spots, play areas, and open spaces ideal for family outings. Other city attractions include the Creston Valley Wildlife Management Area, which boasts over 7,000 hectares of protected wetlands and provides numerous bird-watching opportunities.
The Skimmerhorn Winery is another must-visit, offering wine tastings, vineyard tours, and a stunning view of the Skimmerhorn mountains. For history lovers, a visit to the Truscott Farms offers a glimpse into the importance of agriculture in Creston's past and present.
Commerce & Conveniences
Creston offers plenty of shopping opportunities, with shops ranging from antique stores, boutiques, and home decor, to outdoor gear shops and grocery stores. Banking services are readily available along with postal services. Seasonal farmer's markets like the Creston Valley Farmers' Market are a hit amongst the locals as well as visitors, offering fresh produce and handmade goods.
Transport & Connectivity
Creston is well connected by highway, being situated along Highway 3, also known as the Crowsnest Highway. Public transport is available, with local bus services offered by BC Transit. The Creston Valley Regional Airport, located approximately 9 kilometers north of Creston, enables easy air connectivity.
Sports Facilities
The city boasts several sports facilities. The Creston & District Community Complex contains a modern fitness centre, an Olympic size ice rink, and a 25-meter swimming pool making it a favourite with locals and visitors alike. The Creston Golf Club, set amidst towering pine trees, offers a splendid course and is a must-visit for golf lovers.
Traveler's Final Take
Creston, with its rich history, captivating landscapes, vibrant cultural scene, and welcoming community, leaves an indelible mark on anyone who visits. Its undulating orchards, intriguing arts scene, robust educational facilities, plethora of recreational spaces, comforting conveniences, and sporting offerings, all contribute to making Creston a truly unique city to experience.
Must-Visit Spots in Creston:
1. Creston Museum
2. Creston Valley Blossom Festival
3. Footlighters Theatre Society
4. Creston & District Community Complex
5. Yaqan Nukiy School Art Gallery
6. College of the Rockies
7. Creston Valley Public Library
8. Creston Valley Wildlife Management Area
9. Pioneer Park
10. Skimmerhorn Winery
11. Truscott Farms
12. Creston Valley Farmers' Market
13. Creston & District Community Complex
14. Creston Golf Club
15. Creston Valley Regional Airport