Caraquet Origins & Evolution
Tucked between sea and forest on Canada's eastern coast, Caraquet is a small Francophone city steeped in history. Originally inhabited by the Mi'kmaq people, the city was founded by French-speaking settlers in the mid-18th century. The settlement gradually developed, with a strong emphasis on the traditional lifestyles of the Acadians, the descendants of early French settlers. Caraquet's rich heritage is reflected in its characteristically Acadian culture, architecture, and customs, which continues to be upheld and cherished by the locals. In the 20th century, Caraquet emerged as a prominent center for the fishing industry and Acadian cultural revival. This historical accent offers an experiential walk-through for visitors, exploring Canada's charming small-town compelling pasts.
City's Geography & Demography
Located in northern New Brunswick, Caraquet is nestled along the shores of Chaleur Bay. The city boasts a stunning maritime climate with warm summers and cold, snowy winters. Inhabited by around 4,000 residents, the city has a predominantly Francophone population with a touch of multicultural mixing. Cribs on the wharf, colorful boats bobbing in the water, and Acadian cultural celebrations further augments the city's demographic evolution and renders a rustic charm to the cityscape.
Cultural & Artistic Landscape in Caraquet
Caraquet is a vibrant cultural hub, with its Acadian roots reflected in its festivals, art, and history. The city is internationally renowned for hosting the annual Acadian Festival, Canada's oldest Acadian cultural celebration. It also houses the Village Historique Acadien, a living museum portraying the life of Acadians from 1770 to 1970. Another distinct cultural feature is Le Quai des Arts, a live theatre showcasing local artists and international talent. For art enthusiasts, Gallerie Bernard Jean is a must-visit, showcasing vibrant works by Acadian artists.
Educational & Research Facilities
In terms of education, Caraquet is home to the Collège Communautaire du Nouveau-Brunswick – Campus de la Péninsule acadienne, firmly established in the heart of the city. Aplenty public libraries like the Bibliothèque Publique de Caraquet cater to the literary curiosity of natives and visitors alike. Various research institutes in the surrounding region, such as the Marine Biotechnology Research Centre, contribute to Caraquet's educational reputation.
Caraquet's Highlights & Recreation
Caraquet's recreational offerings are immensely varied, from the tranquil beaches of the Bay of Chaleur to the hiking trails of the nearby forest. Highlights include the Sentier Historique Walk, a 12 km trail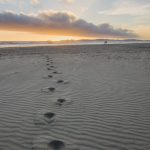 Trail Origins & Evolution The city of Trail, situated in British Columbia, Canada, holds a rich history that traces its roots to the 19th century. The city was founded by prospectors during the Gold Rush era, enticed by its bountiful deposits of minerals, mainly gold, silver, and copper. Later, the thriving mining industry prompted the construction of the Trail Smelter,... offering panoramic city views, and the scenic Caraquet Island and Lighthouse. For winter recreation, biathlon and skiing activities enliven sports center Biathlon NB.
Commerce & Conveniences
As a coastal city, Caraquet is a hub for fresh seafood and local markets like Marché de Poisson de Caraquet are bustling with activity. For shoppers, boutiques like La Boutique La Corne d'Abondance offer unique Acadian crafts and souvenirs. Essential services like banks and postal services are readily accessible in the city center.
Transport & Connectivity
Despite its small size, Caraquet is well-connected. The city is serviced by inter-city bus services and regional airports such as the Bathurst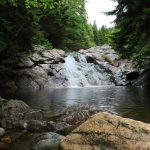 Bathurst Origins & Evolution Located in Eastern Canada, bathed by the Chaleur Bay waters, Bathurst is a picturesque city with a rich history. Founded in 1826, Bathurst evolved from a colonial dominion into a dynamic, multifaceted city. It initially thrived on shipbuilding and later immersed itself in railway and mining industries. Present day Bathurst, while maintaining the vestiges of its... Airport. Internally, a reliable network of roads and local bus services ensure easy transportation.
Sports Facilities
Caraquet offers various sports facilities to residents and visitors. The Complexe Sportif offers a rink for ice hockey and figure skating and fields for soccer and baseball. The city is home to the Club de Golf de Pokemouche, a picturesque golf course that draws golfers from across the region.
Traveler's Final Take
In summary, Caraquet's rich Acadian history, vibrant cultural landscape, enchanting maritime setting, excellent educational institutions, and diverse recreational activities make it a destination of interest for tourists worldwide. This small city in Atlantic Canada uniquely encapsulates the historical, cultural, and natural beauty of the Acadian people.
Must-Visit Spots in Caraquet:
– Annual Acadian Festival
– Village Historique Acadien
– Le Quai des Arts
– Gallerie Bernard Jean
– Collège Communautaire du Nouveau-Brunswick – Campus de la Péninsule acadienne
– Bibliothèque Publique de Caraquet
– Marine Biotechnology Research Centre
– Sentier Historique Walk
– Caraquet Island and Lighthouse
– Biathlon NB
– Marché de Poisson de Caraquet
– La Boutique La Corne d'Abondance
– Bathurst Airport
– Complexe Sportif
– Club de Golf de Pokemouche