Mitchell Origins & Evolution
Situated within Canada's booming province of Ontario, the city's origins date back to the mid-19th century. Founded essentially as a trading post near the Thames River, Mitchell eventually developed into an established settlement due to the arrival of the railway in 1858. The city's name pays homage to an influential early settler, William Mitchell. From its humble beginnings, Mitchell has seen a significant evolution. Presently, the city beautifully integrates the charm of its historical architecture and rich traditions with modern-day amenities and conveniences of a successful urban locale.
Over time, Mitchell has evolved into a thriving community driven largely by the farming and manufacturing sectors. The city's growth is evidenced by the many restored Victorian buildings that line its streets, offering a nostalgic glimpse into its proud historical narrative. Mitchell remains a close-knit community, guided by a sense of camaraderie and pride in its foundations.
City's Geography & Demography
Known for its scenic landscape, Mitchell is located within a stone's throw from the Thames River. Its geographic positioning yields a temperate climate, enjoying all four seasons in their full glory. Natural features such as the nearby Wildwood Conservation Area enhance the city's innate charm.
As per the latest census, the city boasts a modest population. With an impressive amount of green spaces and a relatively low population density, Mitchell offers a closely-knit and welcoming atmosphere. The city's population has aged gracefully with its roots, resulting in a diverse populace that includes a blend of young families, working professionals, and retirees.
Cultural & Artistic Landscape in Mitchell
Mitchell is a vibrant hub of cultural and artistic activities. The city hosts various annual events, including the popular Mitchell Fall Fair, a community celebration steeped in tradition. Midwestern Ontario's largest agricultural fair, it attracts both locals and tourists alike and offers a glimpse into Mitchell's rich farming heritage.
In terms of art, Mitchell boasts the Arena Art Gallery. This community-run center is a beacon for local artists, displaying an array of contemporary and traditional artworks. Meanwhile, the Mitchell Town Hall Theater, an imposing historic building, serves as a cultural epicenter, regularly hosting live performances, musical concerts, and community theatre productions.
Educational & Research Facilities
Education in Mitchell is held in high regard. The University of Waterloo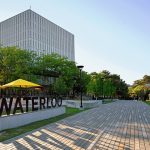 Uncover the History The University of Waterloo, nestled in the vibrant city of Waterloo, Ontario, is not only a renowned institution of higher learning but also a captivating historical landmark. Established in 1957, the university played an instrumental role in shaping Canada's technological landscape. With a rich history deeply rooted in innovation and entrepreneurship, a visit to the University of... has a significant research facility here, contributing greatly to the city's intellectual fabric. The Andrew Library, Mitchell's primary public library, is a hub for learning and research with its vast selection of reading materials and a broad range of educational programs.
Other notable institutions include Mitchell District High School, Upper Thames Elementary School, and Mitchell Public School, each offering comprehensive educational and extracurricular opportunities for students of varying ages and abilities.
Mitchell's Highlights & Recreation
Mitchell does not lack in points of interest. There's the Mitchell Golf & Country Club for sports enthusiasts, while those interested in history can visit the Mitchell & District Agricultural Society. Nature lovers can explore the local hiking trails or picnic at Keterson Park.
For a slight change of pace, travelers can head to the Lions Park Pool or delve into the city's history at the Mitchell & District Historical Society. This treasure trove of local artifacts offers an enlightening snapshot of the city's past.
Commerce & Conveniences
Mitchell features a variety of essential services and conveniences. Shops such as Mitchell's Home Hardware and O'Reilly's Your Independent Grocer offer a wide range of products, from household items to groceries. Banking services are accessible, and the local Post Office manages mail and parcel needs.
Seasonal sales in Mitchell attract visitors and locals alike, providing unique shopping opportunities. The Christmas Craft Sale and the Summer Street Market are particularly popular, offering a range of unique handcrafted items and delicious food products.
Transport & Connectivity
Mitchell enjoys excellent transportation connectivity, thanks to its proximity to Highway 8 and 23. The city is within 40 minutes' drive of the London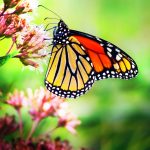 London Origins & Evolution London, popularly known as the "Forest City", is located in southwestern Ontario, Canada. The city was founded by Lieutenant Governor John Graves Simcoe in 1793, though it was not fully settled until 1826. London was named after its English counterpart in hopes of enhancing its magnitude and reputation. Truly, it embraced its moniker, developing rapidly in... International Airport, facilitating international connection. Mitchell's intercity public transport is reliable and efficient, serving the commuting needs of its residents.
Sports Facilities
For those with a love for sports, the Mitchell Community Center and Arena reigns paramount with a variety of sporting programs and facilities. The Mitchell Tennis Courts boast beautifully maintained courts and offer affordable recreational and competitive play for all ages and skill levels.
Traveler's Final Take
Undoubtedly, Mitchell offers a unique mix of historical charm, natural beauty, cultural richness, vibrant commerce, excellent educational institutions, and convenient connectivity. This lovely city, with its welcoming atmosphere and host of attractions, truly makes for a delightful travel destination.
Must-Visit Spots in Mitchell
Mitchell Fall Fair
Arena Art Gallery
Mitchell Town Hall Theater
University of Waterloo's research facility
Andrew Library
Mitchell Golf & Country Club
Mitchell & District Agricultural Society
Keterson Park
Lions Park Pool
Mitchell & District Historical Society
Mitchell's Home Hardware
O'Reilly's Your Independent Grocer
Mitchell Community Center and Arena
Mitchell Tennis Courts