Bifrost-Riverton Origins & Evolution
Bifrost-Riverton, nested in Manitoba, Canada, has a compelling history, marked by Norwegian heritage and its early settlement roots dating back to the late 19th century. Coincidentally, it's the same period when a considerable number of Icelanders immigrated to the region to escape volcanic eruptions back home, a fact mirrored in the Icelandic themes of the town's local museum.
The evolution of Bifrost-Riverton has been one of constant growth, both culturally and economically, from being a quiet, predominantly agricultural town to a robust municipality that includes two amalgamated towns: the town of Riverton and the rural municipality of Bifrost. Now boasting a population of approximately 3,500, Bifrost-Riverton presents a perfect blend of rural charm and urban comforts.
City's Geography & Demography
Bifrost-Riverton occupies a strategic location on Highway 8, on the beautiful western shores of Lake Winnipeg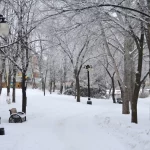 Winnipeg Origins & Evolution Known as the "Gateway to the West," Winnipeg, Manitoba's capital city, was originally settled by Indigenous peoples and later became a fur-trading post for the Hudson's Bay Company in the late 18th century. Officially incorporated as a city in 1873, Winnipeg quickly became a bustling railway hub due to its strategic location at the confluence of..., with a significant part of its geography dominated by the Icelandic River. Bifrost-Riverton enjoys a humbling range of natural landscapes, including fertile farmlands and lush, deciduous forests, lending it a distinctive rural beauty.
The city experiences a humid continental climate, typified by warm summers and very cold winters – a climate that is perfect for year-round outdoor activities. Demographically, the city presents an interesting mix of cultures, with strong ties to both Icelandic and Indigenous heritage.
Cultural & Artistic Landscape in Bifrost-Riverton
The cultural and artistic landscape of Bifrost-Riverton gets reflective illumination during the Icelandic Festival of Manitoba, held annually in nearby Gimli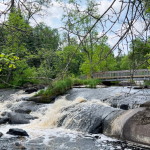 Gimli Origins & Evolution Gimli, a rural community within the Rural Municipality of Gimli on the west side of Lake Winnipeg in Manitoba, has a rich cultural history and intriguing evolution. Founded in 1875 by Icelandic settlers, Gimli means "Home of the Gods" in Old Norse. These pioneers formed the Colony of New Iceland in the wake of the smallpox..., featuring local arts, music, food, and heritage. The Riverton Transportation and Heritage Museum provides historical insights into the area's settlement, its transportation history, and the diverse cultural communities that call Bifrost-Riverton home.
Educational & Research Facilities
As a part of fostering its community's education, Bifrost-Riverton is serviced by several schools under the Evergreen School Division. For literary enthusiasts, the Arborg-Bifrost Library remains a renowned resource center, hosting an assortment of books and resources everywhere from reference to leisure reading.
Bifrost-Riverton's Highlights & Recreation
Regarded as the 'Land of Lakes and Rivers,' Bifrost-Riverton offers numerous activities and sights for outdoor enthusiasts. Hnausa Provincial Park and Hecla/Grindstone Provincial Park are popular for beach touring, birdwatching, and camping. The Rubber Ducky Resort and Campground, with its seasonal pool and hot tubs, is a family favorite.
Commerce & Conveniences
Bifrost-Riverton is teeming with a variety of stores, offering everything from local crafts to farm-fresh produce. The Rosewood Home and Gift store, Riverton Shop Easy, and H.P. Tergesen & Sons are notable establishments providing a unique shopping experience. The area is also equipped with banking and postal services to facilitate the daily needs of residents and visitors alike.
Transport & Connectivity
The travel infrastructure of Bifrost-Riverton is well-maintained, with Highway 8 serving as the city's main artery. Public transportation is provided by Grey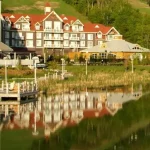 Grey Origins & Evolution Nestled in the heart of Ontario, Grey County has a rich history that has seen it evolve from a quaint rural municipality to the bustling city it is today. Founded in 1852, the city has grown and developed significantly, embracing modernity while still preserving its historically significant structures and impressively maintained heritage sites. The city owes... Goose Bus Lines, ensuring city connectivity. The city's proximity to the regional Gimli Airport presents convenient travel options.
Sports Facilities
For sports enthusiasts, Bifrost-Riverton offers the Riverton & District Community Centre, which houses an indoor rink for skating and hockey. The nearby Hecla Golf Course promises a challenge for avid golfers while enjoying the enthralling scenic views.
Traveler's Final Take
Bifrost-Riverton is a humble reminder of Canada's harmonious rural and multicultural harmony, offering a rich heritage, pristine landscapes, friendly community, and a wealth of recreational activities all year round.
Must-Visit Spots in Bifrost-Riverton
Bifrost Heritage Museum
Icelandic Festival of Manitoba (Gimli)
Arborg-Bifrost Library
Hnausa Provincial Park
Hecla/Grindstone Provincial Park
Rubber Ducky Resort and Campground
Rosewood Home and Gift store
Riverton Shop Easy
H.P. Tergesen & Sons
Riverton & District Community Centre
Hecla Golf Course