Dildo Origins & Evolution
Dildo, a small fishing village in the province of Newfoundland and Labrador, Canada, is a place with a character unique as its name and has a history dating back to 1711. Although its amusing name continually sparks intrigue among travelers, its recognized name origins remain uncertain. Numerous theories link it to naval jargon, referencing a cylindrical peg used to secure oars in boats, while others suggest a connection to Spain's "doudo," meaning an object of ridicule or fun.
Despite its unsettled name origins, Dildo has developed into a vibrant community, maintaining a strong tie to its fishing past while adapting to modern tourism demands. Visitors and locals alike admire its beautifully preserved heritage architecture, acknowledging its historical lineage in the fishing and seafaring industry.
City's Geography & Demography
Situated within the geographical region known as "Dildo Island," the community of Dildo is nestled amidst a stunning landscape characterized by panoramic ocean views, rugged cliffs, and verdant forest cover. Its climate is generally cool and temperate, making it a perfect year-round destination for outdoor enthusiasts.
Dildo's small and close-knit population is made up of around 1,200 residents, predominantly of English and Irish descent. They are collectively renowned for their warm-hearted hospitality and resilient perseverance evidenced by their thriving community efforts, particularly in conservation, tourism, and community-based fishing.
Cultural & Artistic Landscape in Dildo
Art and culture prevail in Dildo with a significant creative landscape so one can quickly understand the local history and culture. The Dildo area Museum and Craft Shop holds artefacts showcasing the area's history, while the Treasure Trove Art Gallery features local artists' works, enhancing the community's artistic influence.
Throughout the year, numerous cultural events and festivals, such as the annual Dildo Days—an event marked by lively parades and concerts, provide opportunities to dive into the unique aspects of the local culture, further enriching a visit to this intriguing city.
Educational & Research Facilities
Research and education in Dildo connect closely with the environment, particularly the marine ecosystem. The Dildo Cove Outdoor Adventure Retreat offers insightful workshops on the local fauna and flora, encouraging outdoor learning experiences. Although there are no universities or colleges in Dildo, accessible educational facilities can be found in nearby towns such as New Harbour and Whiteway.
Dildo's Highlights & Recreation
Outdoor recreation and exploration are key reasons to visit Dildo. Adventurous souls can explore the Anderson's Cove Hiking Trail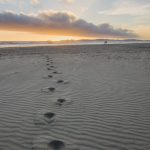 Trail Origins & Evolution The city of Trail, situated in British Columbia, Canada, holds a rich history that traces its roots to the 19th century. The city was founded by prospectors during the Gold Rush era, enticed by its bountiful deposits of minerals, mainly gold, silver, and copper. Later, the thriving mining industry prompted the construction of the Trail Smelter,..., which offers stunning views of the surrounding landscape, or embark on a kayak tour with Ocean Quest. There's also the infamous Dildo Sign, a popular spot for light-hearted photos.
Commerce & Conveniences
Despite being a small community, Dildo provides a range of amenities, including grocery stores, a post office, and several dining establishments. Also, the city is home to the delightful Dildo Brewing Company and Museum, where visitors can savor locally brewed craft beers and delve deeper into the city's brewing history.
Transport & Connectivity
The closest airport to Dildo is in St. John's, roughly 100 kilometers away. However, the town is easily accessible by road and offers a bus service for convenient in-town travel. As an island town, Dildo also provides ferry services offering a unique perspective on travel.
Sports Facilities
While Dildo may not boast any major sports facilities, it is a community heavily engaged in outdoor recreational activities. From kayaking to hiking, and outdoor adrenaline sports such as ziplining with Ocean Quest, the area certainly provides plenty of sporting opportunities.
Traveler's Final Take
Regardless of its amusing name, Dildo, Newfoundland, is a charming town that grabs your heart with its compelling history, vibrant culture, stunning natural beauty, friendly locals, and modern conveniences. The town offers a tranquil retreat for those looking to escape the hustle and bustle of urban life, while offering an array of outdoor activities that captivate adventure seekers.
Must-Visit Spots in Dildo
Dildo Area Museum and Craft Shop
Treasure Trove Art Gallery
Anderson's Cove Hiking Trail
Dildo's Infamous Sign
Kayaking with Ocean Quest
Dildo Brewing Company and Museum
Dildo Cove Outdoor Adventure Retreat
This list encapsulates the spirit and beauty of Dildo, a quaint town that promises a distinctive and unforgettable travel experience.