Crowsnest Pass Origins & Evolution
Nestled in the Rocky Mountains of southwest Alberta, Crowsnest Pass has a rich and diverse history rooted in coal mining and railway transport. Established in the late 19th century, this municipality comprises five picturesque communities: Coleman, Bellevue, Frank, Hillcrest, and Blairmoor. Since the early days, the Crowsnest Pass has been a vital transportation route for indigenous tribes and European explorers alike. Modern development, marked by the arrival of the Canadian Pacific Railway and the burgeoning coal mining industry, began around the turn of the 20th century. The area's heritage is preserved and showcased in various local museums, offering a glimpse into the pioneering and resilient spirit of local inhabitants.
Despite facing calamities like coal mining disasters and fires, the amalgamated community has shown remarkable tenacity, reinventing itself as a charming mountain destination while keeping its dynamic history alive. Today, Crowsnest Pass proudly stands as a testament to both nature's majesty and human resilience.
City's Geography & Demography
Crowsnest Pass lies where the prairies meet the mountains, offering an unspoiled retreat amid gentle hills and rugged peaks. The region enjoys a temperate climate with summer highs around 21°C and winter lows around -13°C, making it a year-round destination.
The latest census reveals just over 5,000 residents call Crowsnest Pass home, perfectly preserving the area's small-town charm. This rural environment places a strong emphasis on community well-being, demonstrating a unique blend of backgrounds and generations coming together to create a life of simplicity, authenticity, and mutual support.
Cultural & Artistic Landscape in Crowsnest Pass
Despite its small population, Crowsnest Pass has an impressive cultural scene. The Crowsnest Museum and Archives provides fascinating insights into local history. In contrast, art enthusiasts can explore the Bellevue Underground Mine or stroll through the Artisan's Alley for a blend of local craftsmanship and contemporary work.
Additionally, the city is home to a vibrant roster of annual events, including the Sinister 7 Ultra Marathon and the Crowsnest Pass Music Festival. These offerings culminate in a comprehensive and engaging cultural landscape that reveals the creative heart of the community.
Educational & Research Facilities
Education and research hold a significant place in the community of Crowsnest Pass. Livingstone School provides education to children from kindergarten to grade 12. Further to that, the municipality also houses a Public Library located in Coleman, offering a collection of print and audio-visual materials.
Although there are no universities in Crowsnest Pass, there are several nearby, including the University of Lethbridge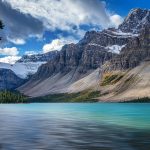 Brief History of Lethbridge Located in the province of Alberta in Canada, the city of Lethbridge has grown steadily ever since its founding as a mining town in the late 19th century. In 1883, Elliot T. Galt had a vision of a prosperous coal mining operation in the area. A year later, Galt's dream was realized, and the North Western..., about 120 kilometers to the east. These institutions ensure that students are well-served with opportunities for higher education and research.
Crowsnest Pass's Highlights & Recreation
Nature's oracle, Crowsnest Pass, is riddled with breathtaking features where one can be enchanted by the crimson rust of Fraser Fir, the whisper of the wind through the Dutch Creek, or the view from Crowsnest Mountain. The Crowsnest Pass Public Art Gallery offers a retreat for art lovers, and the Allison Chinook Cross-Country Ski Area is a haven for adventure enthusiasts.
The region's trails, waterways, and backcountry also offer innumerable opportunities for hiking, mountain biking, fishing, and camping. With its unique geography and diverse wildlife, Crowsnest Pass is truly a playground for outdoor enthusiasts.
Commerce & Conveniences
The city offers several necessities such as ATB Financial for banking needs, Crowsnest Pass Postal Service for mailing needs, and the local Coleman Collieries Mine site-turned-shopping complex for shopping ambitions. Seasonal farmers markets flourish in the summers, providing locally sourced goods and homegrown favorites.
Transport & Connectivity
Despite its remote location, Crowsnest Pass boasts exemplary connectivity. Highways connect it to major cities, and a network of local bus services ensures easy intracity commute. The closest major airport is Lethbridge Airport, around 130 kilometers away, making the city both domestically and internationally accessible.
Sports Facilities
Flanked by the Rocky Mountains, Crowsnest Pass is home to facilities for both taught fitness training and free adventurous pursuits. The Pass Powderkeg Ski Area offers winter sports enthusiasts a fun-filled locale, whereas the Coleman Sports Complex ensures facilities for sports like hockey, curling, and more.
Traveler's Final Take
Crowsnest Pass is radiant with the blend of small-town charm, rich history, stunning landscapes, and welcoming communities. It savors its heritage while simultaneously embracing its future, thus providing visitors and residents alike with a truly precious experience.
Must-Visit Spots in Crowsnest Pass:
The Coleman Collieries Mine Site
Crowsnest Museum and Archives
Bellevue Underground Mine
Livingstone School
Crowsnest Pass Public Art Gallery
Allison Chinook Cross-Country Ski Area
Crowsnest Pass Postal Service
ATB Financial
Crowsnest Pass Public Library
Pass Powderkeg Ski Area
Coleman Sports Complex