Taché Origins & Evolution
Nestled in the southern region of the province of Manitoba, Canada, lies the rural municipality of Taché. Named after Bishop Alexandre-Antonin Taché, a prominent figure in Manitoba's early history, Taché's foundations can be traced back to the 1800s. Gradually, the region grew from a sparse settlement to the vibrant municipality bustling with activities that it is today. Among its most historic sites is the St. Geneviève Church, a testament to the early settlers on the banks of the Red River.
For a quaint rural municipality, Taché has experienced significant growth in recent years. This development was made possible by strategic planning and determined focus on economic growth and social well-being. Taché's unique harmonization of rural traditions with modern lifestyle and amenities makes it an ideal location for people seeking tranquility without compromising convenience.
City's Geography & Demography
Taché is located along the eastern banks of the Red River, roughly twenty kilometers southeast of Winnipeg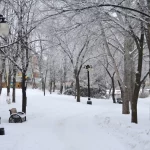 Winnipeg Origins & Evolution Known as the "Gateway to the West," Winnipeg, Manitoba's capital city, was originally settled by Indigenous peoples and later became a fur-trading post for the Hudson's Bay Company in the late 18th century. Officially incorporated as a city in 1873, Winnipeg quickly became a bustling railway hub due to its strategic location at the confluence of.... This strategic location benefits Taché with fertile soils and magnificent riverside landscapes, making it a hotspot for agricultural pursuits. Predominantly flat terrains and watershed areas beautifully characterize the geography of Taché.
The weather ranges from harsh, cold winters to warm, humid summers, a characteristic feature of the Central Continental type of climate. The municipality's demography is diverse and inclusive, with a population of about 11,000 people belonging to differing cultural backgrounds cohabiting in harmony.
Cultural & Artistic Landscape in Taché
The cultural landscape of Taché is richly diverse and vibrant. The people of Taché celebrate several local events reflecting their history and cultural heritage, with the key highlight being the Maple syrup festival. Art and culture enthusiasts can also explore the Dawson
Dawson Origins & Evolution Dawson City, or simply Dawson, is nugget of history nestled in the Yukon populations, synonymous with the famous Klondike Gold Rush of the late 19th century, which led to its founding in 1896. Originally known as Mooresville, this settlement was the first established city in the Yukon and was key to the region's development. Dawson evolved... Trail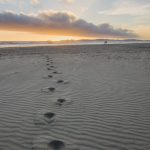 Trail Origins & Evolution The city of Trail, situated in British Columbia, Canada, holds a rich history that traces its roots to the 19th century. The city was founded by prospectors during the Gold Rush era, enticed by its bountiful deposits of minerals, mainly gold, silver, and copper. Later, the thriving mining industry prompted the construction of the Trail Smelter,... Museum for a glimpse into the region's history and unique heritage.
Visual arts are promoted at the Atelier Art gallery, which hosts a plethora of artworks from local and national artists. The Arts Junction is another go-to spot for art workshops and exhibitions. These destinations provide an enriching cultural experience for residents and visitors alike.
Educational & Research Facilities
Taché is home to several quality educational institutions, including the Taché Library that serves as a beacon for literature and knowledge-seekers. The rural municipality also boasts of well-equipped elementary schools where young minds are well-nurtured.
For higher education, the prominent University of Manitoba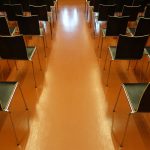 The Historical Significance The University of Manitoba is a prestigious institution that holds a significant place in Canadian history. Founded in 1877, it is the oldest university in Western Canada and has served as a hub for academic excellence, innovation, and cultural development. Its establishment marked a crucial milestone in the development of education and research in the region, shaping... and Red River College aren't too far off in Winnipeg, offering multidisciplinary programs to equip the region's youths for their future roles in society. These facilities underscore Taché's commitment to education and growing intellectual abilities.
Taché's Highlights & Recreation
Taché's geographical features contribute greatly to its recreational value. The Red River offers a plethora of water activities for locals and visitors alike, such as fishing and boating. The nearby Maple Grove Park and the Bois Des Espirits Park provide an avenue for hiking, bird-watching, and picnicking, making the most of the pristine Canadian wilderness.
The Dawson Trail, named after its creator; surveyor Simon James Dawson, is a significant historical site and a hiker's paradise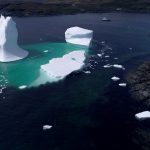 Paradise Origins & Evolution The story of Paradise begins in the late 1800s as a humble farming community. Over the past two centuries, it gradually evolved into one of the grandest living spaces one could find in Newfoundland and Labrador. Paradise was founded and developed along the Trans-Canada Highway's eastern tip, which eventually fueled its development as a glorious commercial.... It provides great insights into the settlers' experiences and offers panoramic views of the Red River.
Commerce & Conveniences
For commerce, the region benefits from varied commercial establishments to meet both basic and luxury needs. Whether it's daily groceries or boutique shopping, options are always available. Iconic corner shops, boutiques, banks, and postal services are located strategically for residents.
Marketplaces throng with seasonal sales, providing an exciting shopping experience. Essential services and conveniences are easily accessible in this rural but bustling region, making everyday living smooth and convenient.
Transport & Connectivity
Taché's transport system is robust and efficient, offering multiple modes of transport. Public buses connect Taché to nearby towns and cities. The region also benefits from close proximity to Winnipeg's airports and transit hubs, linking the municipality nationally and internationally.
The strategic highways and road networks enhance regional connectivity, contributing to the ease of commuting within the province and promoting tourism to the Red River's blissful view and the Dawson Trail's historic setting.
Sports Facilities
Taché is a haven for sports enthusiasts. The region boasts many sports facilities, including the Taché Arena and Landmark Recreational Center, promoting both indoor and outdoor games.
Summer or winter, whether it's skating, curling or softball you're interested in, the facilities in Taché will not disappoint. These centers provide professional coaching, organized competition, and facilitate camaraderie and sportsmanship within the community.
Traveler's Final Take
Taché is a charming balance of rural tranquility and urban conveniences. The spirit of community bonding, respect for cultural heritage, regard for sports, and investment in educational facilities create a cherished social fabric enriched by the beautiful geographical setting.
Taché offers myriad experiences to its residents and visitors, from exploring cultural heritage to embracing sports. This quaint municipality is a testament that fulfilling and vibrant living can be found even outside bustling metropolises.
Must-Visit Spots in Taché:
St. Geneviève Church
Dawson Trail Museum
Atelier Art gallery
The Arts Junction
Taché Library
Maple Grove Park
Bois Des Espirits Park
Dawson Trail
Taché Arena
Landmark Recreational Center