Placentia Origins & Evolution
Placentia, located in the province of Newfoundland and Labrador, has a rich cultural tapestry woven through centuries of history. The city's origins trace back to the 16th century when it was settled by the French as "Plaisance", serving as the capital of the French colony of Newfoundland. Over the centuries, through shifts in colonial power and adaptation to changing times, Placentia evolved to become a vibrant city.
Subsequent waves of Irish settlers enriched the multicultural ethos of the region. Today, Placentia is revered as a city that successfully amalgamates vestiges from its historical past with current developments, evidenced in the way old architecture stands alongside modern constructions in perfect harmony.
City's Geography & Demography
Placentia is sited on the Avalon Peninsula, bordered by Placentia Bay. The city's poised geography offers panoramic shorelines, coupled with the rugged charm of Northern Canadian wilderness. The climate in Placentia is typical of a subarctic zone, featuring short summers and long, cold winters.
In terms of demographics, Placentia boasts a diverse population, primarily of Irish and French decent. This unique blend of cultures contributes to the city's spirited ambiance and varied cultural traditions.
Cultural & Artistic Landscape in Placentia
The cultural milieu in Placentia is deeply rooted in its history and shaped by its diverse populace. The city hosts annual events like the Placentia Bay Age-Friendly Fair and the Voices of Placentia Bay Festival, which bring together locals and tourists.
Prominently featuring its historic appeal, Placentia houses the O'Reilly House Museum, dedicated to preserving and showcasing the city's heritage. Moreover, the city is home to The Three Sisters Pub and Restaurant, a place imbued with music and vivid tales of local folklore.
Educational & Research Facilities
Placentia is host to several educational institutions, among which stands the highly regarded Laval High School. The town's public library, the Placentia Public Library, offers an extensive collection of books and hosts numerous community events.
The Marine Institute's Safety and Emergency Response Training (SERT) Centre, situated here, is a pioneering facility in the province, providing industrially-approved marine safety and firefighting training.
Placentia's Highlights & Recreation
Exploring Placentia takes one through an array of landmarks and parks. From historic sites such as Castle Hill and the Placentia Courthouse, to the picturesque Northeast Arm and Southeast Placentia, visitors can immerse themselves in the natural beauty and historical charm.
Commerce & Conveniences
The city offers a variety of shops, financial facilities, and conveniences suited for locals and tourists alike. From regional chains like Powell's Supermarket to various eateries dotted across town, every necessity is well catered to.
Transport & Connectivity
Public transportation in Placentia includes bus services. For those traveling further, the city's connectivity isn't compromised with St. John's International Airport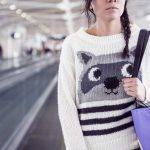 The Historical Significance of St. John's International Airport Nestled on the eastern tip of Newfoundland, St. John's International Airport bears more than just the title of Canada's most easterly airport. It stands as a testament to the region's rich history and strong cultural identity. Originally built in the 1940s as a vital military airbase during World War II, the airport... being a few hours' drive away. Moreover, major highways link Placentia with other vital spots across the province.
Sports Facilities
Sports enthusiasts in Placentia have various avenues to pursue their interests. One notable location is the Unity PARC Arena, a modern facility for sports and recreation. Besides, the town is peppered with community parks featuring soccer fields and baseball diamonds.
Traveler's Final Take
Placentia, a historical gem nestled in Newfoundland's mesmerizing landscapes, is a place of immense beauty, culture, and charm. Its historic sites, natural attractions, and warm hospitality converge into a truly unique Canadian experience.
Must-Visit Spots in Placentia
O'Reilly House Museum
The Three Sisters Pub and Restaurant
Castle Hill
Placentia Courthouse
Northeast Arm and Southeast Placentia
Powell's Supermarket
Safety and Emergency Response Training (SERT) Centre
Unity PARC Arena