Bay Bulls Origins & Evolution
Bay Bulls, steeped in a rich maritime history, is an intriguing seaside community located in the province of Newfoundland and Labrador, Canada. This city's roots trace back to the 16th century, when it served as a bustling harbor for European fishermen. With time, Bay Bulls evolved into a fortified town, known for its herring and cod fisheries, and witnessed the rise and fall of the cod-fishing industry. Today, it's a pivotal tourism hub that offers not just historical insight, but also exudes an old-world charm subtly woven with the threads of modernism.
Bay Bulls has managed to preserve its history well, with several heritage structures standing tall. St. Peter and St. Paul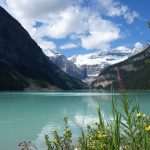 St. Paul Origins & Evolution Tucked away in the northeastern part of Alberta, the tranquil suburban city of St. Paul holds deep historical roots that complement its contemporary charm. Founded originally as a Métis colony in 1896, the city's humble beginnings saw a spontaneous advancement with the installation of the Canadian Northern Railway, and later, the arterial Canadian Pacific Railway.... Church, built in the late 19th century, is a remarkable example. This fieldstone structure tells stories of the city's rich past and showcases the craftsmanship of Bay Bulls' inhabitants.
City's Geography & Demography
Bay Bulls is beautifully located on the southern shore of the Avalon Peninsula. It boasts an unbelievably picturesque marine landscape, typified by craggy cliffs, tranquil waters, and alluring offshore islands. The city is approximately 31 kilometers from St. John's, Newfoundland and Labrador's capital, allowing convenient access to urban amenities while preserving a serene, small-town allure.
The climate in Bay Bulls is temperate and greatly influenced by the Atlantic Ocean, with cool summer days and snowy winters. As for its population, Bay Bulls is home to just over 1,300 inhabitants, which adds to its intimate, friendly community vibe and keeps it from becoming overwhelmingly crowded.
Cultural & Artistic Landscape in Bay Bulls
Culture and arts are the lifeblood of Bay Bulls. Annual events such as the Boat Lighting and Squid Festival celebrate the town's rich traditions and maritime roots. Bands playing local folk music, hearty squid meals, and boats illuminated with hundreds of lights characterized these unique feasts.
Visitors can unravel Bay Bulls' artistic side in local galleries, displaying the works of local artisans. A stop at the historically significant Commerford's Folk Art Gallery is a must. Here, the works of renowned folk artist E.J. Commerford unfold narratives of the town's past and its connection with the sea.
Educational & Research Facilities
While situated in a rural setting, Bay Bulls cares for education and research, boasting a well-equipped public library. The local K-12 school, Baltimore School Complex, caters to students' educational needs in this small community.
The Marine Lab in Logy Bay, a short drive from Bay Bulls, conducts extensive research on marine life. The facility does outreach for schools and the community, making it an exciting educational excursion for science and nature enthusiasts.
Bay Bulls's Highlights & Recreation
Bay Bulls is an outdoor lover's dream. Whale and Puffin Tours are popular attractions, as visitors flock to the town to view these majestic creatures in their natural habitat. The East Coast Trail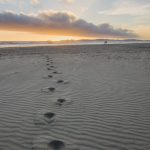 Trail Origins & Evolution The city of Trail, situated in British Columbia, Canada, holds a rich history that traces its roots to the 19th century. The city was founded by prospectors during the Gold Rush era, enticed by its bountiful deposits of minerals, mainly gold, silver, and copper. Later, the thriving mining industry prompted the construction of the Trail Smelter,..., a seaside footpath, draws hikers that want to take in the area's stunning vistas.
Witless Bay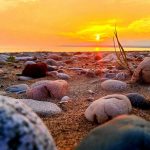 Witless Bay Origins & Evolution Nestled within the Canadian province of Newfoundland and Labrador, the charming town of Witless Bay stands as an endearing testament to the maritime heritage of the region. Founded in the early 17th century by migratory European fishermen, its name is believed to have been derived from the plentiful "Witless" (a local term for seabirds) that... Ecological Reserve, a crucial sanctuary for seabirds, sits near Bay Bulls. The reserve safeguards millions of seabirds, including the Atlantic Puffin.
Commerce & Conveniences
The city extends several conveniences to both residents and visitors, including a DIY hardwares, restaurants, shops, and a postal service. A local grocery store, Foodland Bay Bulls, ensures that visitors and locals can easily acquire necessities, whereas convenience stores and gas stations similarly add to a relaxed stay.
The Heritage Shop O'Brien's Whale & Bird Tourist Chalet is a unique shopping destination in Bay Bulls, offering Newfoundland crafts, apparel, and books.
Transport & Connectivity
Though small in size, Bay Bulls is well-connected by Route 10, which links it to the capital city, St. John's. The town, although best explored on foot, provides taxi services for convenient commuting. St. John's International Airport serves as the nearest air receipt point, thereby ensuring easy global connectivity.
Sports Facilities
Although Bay Bulls is not known for vast sporting centers, outdoor activities like hiking, boating, and bird watching do captivate those with an adventurous spirit. Similarly, winter sports such as snowmobiling and ice fishing are popular among both locals and tourists.
Traveler's Final Take
Bay Bulls, despite being small, leaves a big impression with its spectacular landscapes, rich heritage, unique culture, and warm hospitality. This small town offers an authentic maritime experience, adventure-packed outdoor recreations, and a serenity that's a refreshing break from the hustle-bustle of urban life.
"Must-Visit Spots in Bay Bulls"
St. Peter and St. Paul Church
Boat Lighting and Squid Festival
Commerford's Folk Art Gallery
Marine Lab in Logy Bay
Whale and Puffin Tours
The East Coast Trail
Witless Bay Ecological Reserve
Foodland Bay Bulls
Heritage Shop O'Brien's Whale & Bird Tourist Chalet
St. John's International Airport