Delta Origins & Evolution
Nestled in the picturesque Fraser River delta in British Columbia, Canada, is the idyllic community of Delta. First populated by the Tsawwassen Indigenous people, the city was incorporated in 1879. Brisk development was seen in this community-oriented city in the early 20th century, largely with the expansion of agriculture, more so after World War II when many immigrant families resettled and established farms here. As the city grew, it was divided into three distinct, widely scattered communities: North Delta, Ladner, and Tsawwassen, each embodying its separate character.
City's Geography & Demography
Spanning a land area of 180 square kilometres, Delta is distinguished by its flat landscape crisscrossed by numerous waterways. The city's climate is mild, as it enjoys a vibrant mix of sun-soaked summers and mild, rain-laden winters typically emblematic of the Pacific Northwest.
Delta is a mid-sized city with a population nearing 103,000, according to the census of 2016. Over the years, Delta has maintained its semi-rural character whilst transitioning into a more urbanized setting. Notably, it houses significant South Asian and Filipino communities adding to its diverse social fabric.
Cultural & Artistic Landscape in Delta
Over the years, Delta has cultivated its cultural prowess. The city boasts of several annual events, like the Delta Heritage Air Park Fly-In, one of the most anticipated among aviation enthusiasts, and the Ladner May Days, the city's oldest community festival.
Artistically, Delta houses the Tsawwassen Art Studio Tour and North Delta Artists' Guild art show that has earned a place in art connoisseurs' hearts. Delta Museum and Archives, dedicated to protecting and promoting Delta's rich historical culture, and the Watershed Artworks Gallery, promoting local artists and artisans, are key points of interest.
Educational & Research Facilities
Delta is home to the Delta School District, encompassing 31 elementary schools and secondary schools. Prominent among them is Delta Secondary School, which is among the oldest secondary schools in BC. The Fraser Valley Libraries group operates the George Mackie Library in North Delta and the Tsawwassen Library, bringing knowledge to the community's fingertips.
Delta's Highlights & Recreation
Delta's geographical advantage offers many panoramic attractions, including the Centennial Beach, well-loved for its sunsets, tidal pools, and birdwatching; and the Burns Bog, one of the largest peat soil environments in the world. The Deas Island Regional Park whose landscape varies from forest to marshland and trails like the Boundary Bay Dyke Trail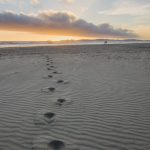 Trail Origins & Evolution The city of Trail, situated in British Columbia, Canada, holds a rich history that traces its roots to the 19th century. The city was founded by prospectors during the Gold Rush era, enticed by its bountiful deposits of minerals, mainly gold, silver, and copper. Later, the thriving mining industry prompted the construction of the Trail Smelter,... bewitch with their mesmerising views.
Commerce & Conveniences
Commercial amenities in Delta range from small neighbourhood shops to sizeable shopping centres like the Tsawwassen Mills Mall. Banks, postal services, supermarkets, and pharmacies are readily available throughout the city. Regular farmers' markets offer fresh, locally-sourced produce.
Transport & Connectivity
Delta is well-connected by significant roadways, including Highways 10, 17, 99, serving as key veins of its transport system. Public transportation in Delta is administered by Translink, including bus services and the SkyTrain in nearby Surrey. The South Delta Exchange in Tsawwassen and the Scott Road Station, a major multi-modal transportation hub, ensure ease of transit for residents. The Boundary Bay Airport (CZBB), one of Canada's busiest general aviation airports, is located in Delta, facilitating national and international air travel.
Sports Facilities
Sporting facilities in Delta comprise several neighbourhood parks, sports fields, and indoor recreation centres, like the Ladner Leisure Centre and Sungod Recreation Centre. The city also owns and operates the North Delta and South Delta Recreation Centres and the Winskill Aquatic and Fitness Centre. Delta also houses the Wellbrook Winery, a favourite destination for local wine enthusiasts.
Traveler's Final Take
Delta is a city that never fails to charm with its natural beauty, vibrant cultural scene, and welcoming community. It's a place where history meets modernity, carrying a unique old-world charm while also providing all contemporary urban amenities.
Must-Visit Spots in Delta:
Delta Heritage Air Park
Delta Museum and Archives
Watershed Artworks Gallery
Deas Island Regional Park
Boundary Bay Dyke Trail
Tsawwassen Mills Mall
South Delta Exchange
Scott Road Station
Boundary Bay Airport
Centennial Beach
Burns Bog
North Delta Recreation Centre
South Delta Recreation Centre
Winskill Aquatic and Fitness Centre
Wellbrook Winery