Wedgeport Origins & Evolution
Wedgeport, located in Yarmouth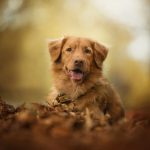 Yarmouth Origins & Evolution Steeped in history, Yarmouth, Canada was founded in 1761. As a favourite haunt of Indigenous tribes, Yarmouth's strategic location on the Nova Scotia coastline made it an attractive spot to settle with a lush fishing and shipbuilding scene. The town's shipbuilding heyday in the 19th century, marked by the launch of countless schooners and brigs, contributed... County, Nova Scotia, boasts unique French-Acadian culture and maritime history. The area was first settled in the late 18th century, primarily by French Acadians who named it "Belmont," but by 1904, the community was officially christened Wedgeport. The settlement is widely acclaimed for its history as a tuna fishing capital where legendary fishers like Michael Lerner and Ernest Hemingway journeyed to partake in the World Tuna Cup matches, thus enhancing the city's fame as premier bluefin tuna fishing destination.
The community evolved over the centuries from a quiet agricultural outpost to a thriving fishing hub. The alternate economic developments such as shipbuilding, logging, and lobster fishing also contributed to its history. Today, Wedgeport is a vibrant portrait of maritime resilience, cultural preservation, and community development.
City's Geography & Demography
Wedgeport is a scenic settlement on the southwestern edge of mainland Nova Scotia, enveloped by the encompassing waters of the Tusket river and Atlantic ocean. It offers a mostly coastal temperate climate, with mellow summers and blustering winters. The landscapes extend from soft-sand beaches, booming marshlands, to the heavily forested backlands.
The population of Wedgeport comprises mostly Acadian lineage, a presence that lends this region its characteristic cultural charm. A blend of traditional heritage and maritime influence marks the city's splendid lifestyle, further enhancing its diverse demography.
Cultural & Artistic Landscape in Wedgeport
Wedgeport's cultural landscape is animated with the richness of Acadian traditions, evident in various cultural events and festivals that spotlight regional music, gastronomy, and crafts. The Acadian Festival in August is one such event which draws enthusiasts from far and near.
The city also hosts the Wedgeport Tuna Museum, a prominent institution cataloging the city's tuna fishing legacy through an array of artifacts and historical photographs. Moreover, the town takes pride in its local artists who frequently exhibit their works throughout the community, adding to the vibrant artistic aura.
Educational & Research Facilities
Wedgeport showcases a commitment to education, fully expressed in its well-equipped educational institutions like École Wedgeport, the only Francophone school in the region. Libraries, such as the Western Counties Regional Library, are public hubs where knowledge and community spirit are nurtured.
Wedgeport's Highlights & Recreation
Wedgeport's scenic beauty can be best appreciated through its recreational spots like the Tusket River Nature Park, offering hiking trails and camping facilities. Meanwhile, the local beaches provide serene locations for leisurely picnics and tranquil strolls.
Among landmarks, the Saint-Michel Church, with its magnificent architecture, is a notable feature of the community. Visitors also enjoy exploring the local wharves, which provide spectacular views of the Tusket Islands and their resident bird species.
Commerce & Conveniences
By remaining true to its maritime roots, the city offers numerous fishing-focused shops that sheerly reflect its heritage. Rounding off the conveniences are locally run bakeries, convenience shops, and financial institutions. Mail services are provided by Canada Post, thus ensuring the smooth functioning of the city's logistical needs.
Transport & Connectivity
Despite being relatively remote, Wedgeport is well-connected via the Highway 334. The nearest significant transport hub is the Yarmouth International Airport, providing ease of connectivity to the wider world. Local transit facilities also ensure easy movement within the town.
Sports Facilities
Sports, especially associated with the sea, are important to Wedgeport's identity. Whether it's the competitive thrill of tuna fishing or the fast-paced surge of boat racing, the town is a hub for water sports enthusiasts. Facilities to encourage such activities are abundant in this lively city.
Traveler's Final Take
Wedgeport blends the wonders of the sea, the richness of Acadian culture, and the warmth of community living, creating an experience that's unique, endearing, and memorable. For every traveler who steps on its soil, Wedgeport has something special to offer – be it a tale from the high seas, a nature walk through its lush landscapes, or a hearty meal that warmly recalls its French-Acadian roots.
Must-Visit Spots in Wedgeport:
– Wedgeport Tuna Museum
– École Wedgeport
– Western Counties Regional Library
– Tusket River Nature Park
– Saint-Michel Church
– Local wharves
– Canada Post
– Yarmouth International Airport.