The Historical Significance of Edmonton International Fringe Theatre Festival
For more than four decades, the Edmonton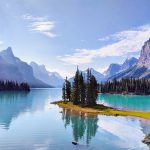 Edmonton Origins & Evolution Located on the North Saskatchewan River in Alberta, Canada, Edmonton is a city with a rich Native history dating back thousands of years to the indigenous tribes that once inhabited the region. European settlers arrived in the late 18th century, starting with the Hudson's Bay Company in 1795. They established Edmonton as a key trading post... International Fringe Theatre Festival has been an essential part of Canada's cultural landscape. Founded in 1982, this annual event has grown to become North America's largest and longest-running fringe festival. Its historical significance lies in its dedication to providing a platform for alternative and independent theater artists to showcase their work, fostering artistic freedom and creative expression.
The festival's roots can be traced back to the original Edinburgh Festival Fringe, which started in 1947. Inspired by the spirit of inclusiveness and experimentation, Edmonton's fringe festival emulates its Scottish predecessor and has since become an influential force in the global theater community. Its historical significance is not limited to its artistic contributions alone; it also played a pivotal role in revitalizing Edmonton's downtown area. The festival's success and popularity have transformed the Old Strathcona neighborhood into a vibrant cultural hub, attracting visitors from all over the world.
Architectural Beauty of Edmonton International Fringe Theatre Festival
Nestled within the Old Strathcona district, the festival's main venue, the ATB Financial Arts Barns, is an architectural gem in its own right. Originally built as two separate buildings in the early 20th century, the Arts Barns underwent a stunning renovation and expansion in 2005, preserving the historical elements while incorporating modern design concepts. The result is a visually striking combination of old and new, a testament to the festival's commitment to honoring tradition while embracing innovation.
With its red brick façade and arched windows, the Arts Barns exude a timeless charm that transports visitors to a bygone era. Inside, state-of-the-art theaters, rehearsal studios, and gallery spaces cater to the diverse artistic needs of performers and visual artists alike. As visitors explore the festival grounds, they can't help but be captivated by the unique blend of historical architecture and contemporary artistic expression.
Unique Experiences at Edmonton International Fringe Theatre Festival
Attending the Edmonton International Fringe Theatre Festival is a truly unforgettable experience that combines art, culture, and community engagement. The festival's signature feature is its "fringe" format, which means that anyone can participate and perform, regardless of their background or experience level. This open-access policy ensures a vibrant and eclectic program that offers something for everyone.
As visitors roam the festival grounds, they encounter a whirlwind of theater performances, street entertainment, live music, visual arts exhibitions, and interactive activities. The electric atmosphere is intoxicating, and the sense of camaraderie amongst performers and festival-goers is palpable. From thought-provoking dramas and hilarious comedies to avant-garde experimental shows, the diverse range of performances showcases the boundless creativity of artists from around the world.
Immerse yourself in the Edmonton International Fringe Theatre Festival, where history, architecture, and the performing arts converge to create an extraordinary experience. Discover why this iconic landmark has captured the hearts of both locals and visitors alike. Whether you're a theater aficionado or simply seeking an unforgettable cultural adventure, this festival should be at the top of your Canadian bucket list. Join the celebration of creativity and experience the magic of the Edmonton International Fringe Theatre Festival for yourself.