Grand Bank Origins & Evolution
Nestled on the southern tip of the Burin
Burin Origins & Evolution Burin, a prosperous and intriguing town on the Burin Peninsula, Newfoundland, and Labrador, Canada, has a rich and varied history that dates back as far as the early 18th century. First established as a fishing outport, it was incorporated as a town in 1950 and has since evolved into a bustling community. The town's name is... Peninsula of Newfoundland and Labrador is the charming City of Grand Bank, rich with maritime culture and history dating back to the 1600s. Initially known as "Grand Banc," it was a prime fishing destination for French and Portuguese fishermen. The region garnered its international reputation through its longstanding connection to the fishing industry, especially the groundfish processing plants and shipbuilding activities.
In northeastern North America, few locations can rival Grand Bank's evolution extent. The town's character magically narrates a tale of courage and robust survivorship spirit amid shifting economic realities—from its glorious days as a prosperous fishing community to the subsequent collapse of the cod fishery in the 1990s. Today, it hosts a diversified economic portfolio, making it a significant service and supply hub for the offshore oil industry.
City's Geography & Demography
Bounded by the Atlantic Ocean's ice-cold waters, Grand Bank offers an irresistible panorama of unending beauty. The climate is a testament to its geographical location—at the mercy of marine moderations with relatively mild winters and cool summers.
Overall, Grand Bank is not only a haven of natural beauty but also rich demographics marked by an intriguing blend of cultural heritages. With around 2,500 people, Grand Bank exudes a tightly knit, friendly community feel. Its streets are filled with hospitable locals who enjoy sharing their immense cultural wealth to each passerby.
Cultural & Artistic Landscape in Grand Bank
Culturally, Grand Bank is equally remarkable. It is home to the prominent Grand Bank Regional Theatre, which frequently stages performances narrating Newfoundland's rich history. Another cultural hub is the Grand Bank Heritage Society Museum, offering a close encounter with the town's past life through a collection of age-old artifacts.
Art enthusiasts may visit the Elliott Premises, where local artists display and sell authentic, handcrafted items. For traditional music lovers, the town frequently comes alive with local bands playing folk music filled with stories about Newfoundland and Labrador's enchanting past and present.
Educational & Research Facilities
Grand Bank boasts high-quality educational facilities recognizing the town's strong belief in the power of knowledge. The John Burke High School and Grand Bank Elementary School offer world-class education. The Grand Bank Public Library provides a tranquil space for reading and research, stocking vast resources to cater to both local and visitor needs.
Grand Bank's Highlights & Recreation
In terms of recreation and landmarks, the Grand Bank Lighthouse stands out. This National Historic Site of Canada offers peaceful walking trails with stunning views of the town, harbor, and Fortune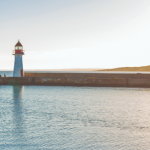 Fortune Origins & Evolution Firstly, let's take a trip down history lane to understand the humble origins of the city of Fortune. Initially inhabited by indigenous communities, Fortune was discovered by European settlers in the early 18th century where it became an important hub for the fishing industry. Over the years, it grew and evolved into a bustling city, maintaining... Bay. The George C. Harris House, another National Historic monument, traces the prosperous era of the bank fishery. Outdoor enthusiasts will find the several town parks an irresistible allure, offering ideal settings for quiet retreats or family picnics.
Commerce & Conveniences
For shopping enthusiasts, Grand Bank's stores offer a variety of goods, from clothing to souvenirs. The town also hosts banks, postal services, and a well-equipped hospital meeting the varying needs of the residents and tourists. Seasonal farmers markets provide freshest local produce, while the Christmas Parade lights up the town in multi-color lights, drawing visitors far and wide for a holiday spectacle like no other.
Transport & Connectivity
Though Grand Bank's beauty makes it tempting to imagine a far-off wonderland, the town remains well-connected through various transport modes. The efficient local bus service provides easy access to neighboring communities. The town is also a few hours' drive from St. John's, the province's capital, with its international airport.
Sports Facilities
Encouraging an active lifestyle, Grand Bank's sports facilities host various sporting events. The Grand Bank Swimming Pool and the Regional Sports Centre are the epicentres of local sports and fitness activities, including swimming, soccer, and other athletic events.
Traveler's Final Take
For any traveler seeking a location imbued with a rich maritime culture, friendly locals, incredible landscapes, and excellent amenities, Grand Bank marks a perfect destination. The town's captivating marine sunsets, mesmerizing landscapes, walk-friendly streets, and relaxing green spaces create an intimate, slow-paced traveler's paradise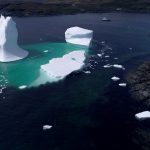 Paradise Origins & Evolution The story of Paradise begins in the late 1800s as a humble farming community. Over the past two centuries, it gradually evolved into one of the grandest living spaces one could find in Newfoundland and Labrador. Paradise was founded and developed along the Trans-Canada Highway's eastern tip, which eventually fueled its development as a glorious commercial.... Its incredible diversity, historical monuments, and crisp fresh air further enhance its unique charm.
Must-Visit Spots in Grand Bank
Grand Bank Lighthouse
Grand Bank Regional Theatre
Grand Bank Heritage Society Museum
George C. Harris House
Elliott Premises
The town parks
Local shops
Regional Sports Centre