St. George Origins & Evolution
The charming small town of St. George, located in New Brunswick, Canada, is steeped in rich history. Founded in the late 18th century, the town began its roots as a shipbuilding center due to its geographical advantage. Over the years, St. George evolved from being a thriving industrial town to a vibrant tourism hub with its unique charm intact.
While St. George retains a bit of its early foundry and shipbuilding character, today it has embraced a more modern lifestyle. Innovative ideas have sparked new growth and development, captivating the attention of both residents and tourists with its sweeping landscapes, historical architecture, and familial warmth.
City's Geography & Demography
St. George, nicknamed "The Granite Town", is brilliantly situated on the Magaguadavic River and beautifully bordered by Lake Utopia and the Bay of Fundy. The city features diverse topography with impressive cliffs, verdant forests, and a stunning coastline. Its climate is ideally moderate, with humid summers and cold, snowy winters.
St. George's demography is as captivating as its geography, with a population of approximately 1500 residents. These people are known for their warm hospitality and enjoy a peaceful, small-town lifestyle while still having access to the conveniences of modern living.
Cultural & Artistic Landscape in St. George
St. George's culture and art scene is alive with a wealth of annual events, museums, theaters, and galleries. The city is known for its Music Festival and the Granite Town Festival that showcases local talent, food, crafts and more.
For art enthusiasts, the St. George Artisan Gallery offers a rich collection of local artwork while the local theatre group, The St. George Players, put on lively performances throughout the year. In the heart of the town, you can find The Old Courthouse Museum, preserving the architectural and cultural heritage of the area.
Educational & Research Facilities
Educational opportunities in St. George are facilitated by its sole educational institution – the St. George Elementary School. The St. George Public Library, a branch of the New Brunswick Public Library Service, serves as both an educational resource and a community hub. Meanwhile, researchers flock to the Fundy Discovery Aquarium, which promotes scientific research and education about marine life.
St. George's Highlights & Recreation
St. George features several remarkable landmarks and parks. Canal Beach and Day Adventure Center allow visitors to enjoy water sports and bird watching. The iconic McGregor Brook Falls, with its impressive 60-foot cascades, is another local highlight.
Canal Wharf Park, with its centerpiece wharf and lighthouse, provides a picturesque picnic spot. Also, the Magaguadavic Place provides a variety of recreational opportunities including a fitness and aquatic center.
Commerce & Conveniences
Despite its small size, St. George offers a host of convenience and commercial services, such as grocery stores, local artisan shops, banks, and postal services. The town bustles with seasonal sales at Market Square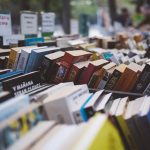 The Historical Significance of Market Square Market Square is a place where time seems to stand still, an oasis of history nestled within the vibrant heart of Canada. Stepping onto its cobblestone streets, visitors are transported back to a bygone era, where horse-drawn carriages traversed the roads and vendors peddled their goods. This iconic landmark holds a deep historical significance,... and other local businesses during the summer months.
Transport & Connectivity
St. George is well connected through modern transport systems. Local public transport services make navigating St. George seamless. Additionally, Saint John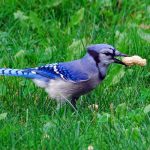 Saint John Origins & Evolution Saint John, located in the heart of the Bay of Fundy in the province of New Brunswick, is Canada's oldest incorporated city and one of its spectacular urban gems. The story of Saint John dates back to 1604 when it was first discovered by French explorers, being officially established as a city in 1785. Its... airport, just about an hour away, provides convenient air connectivity. The city's geographical location near the Trans-Canada Highway makes it easy to travel to and from other regions.
Sports Facilities
St. George is home to a variety of sports facilities. The town features a community arena used for ice hockey during the winter and a variety of sports during the summer. In addition, the town has several sports fields for baseball, softball, and soccer.
Traveler's Final Take
In summary, the small town of St. George holds a special charm with its rich history, cultural vibrancy, wonderful recreational options, and small-town friendliness. From historical landmarks to a thriving arts scene and awe-inspiring natural landscapes, this town captures the heart of every traveler who steps onto its beautiful streets.
Must-Visit Spots in St. George
The Old Courthouse Museum
St. George Artisan Gallery
St. George Music Festival
McGregor Brook Falls
Canal Beach and Day Adventure Center
Canal Wharf Park
Magaguadavic Place
Market Square
Fundy Discovery Aquarium