Magog Origins & Evolution
Founded in 1776, the city of Magog is an idyllic place nestled in Quebec, Canada. Nestled between the beautiful Lake Memphremagog and Mount Orford, Magog started as Abenaki Indian territory before evolving into a mill town during the industrial revolution. Today, it has morphed into a bustling small city, wrapped in historical charm and beauty of the surrounding natural landscapes.
The development of Magog has been influenced significantly by its location. As it lies on the Saint-François River – a vital transport route during its early days – the city soon became a commercial hub. With the introduction of railroad service in the 19th century, industrial development surged, influencing the city's evolution into the vibrant region it is today.
City's Geography & Demography
Magog is situated in Quebec's Eastern Townships, just an hour's drive from Montreal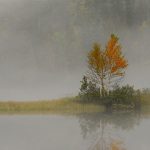 Montreal Origins & Evolution Montreal's rich history dates back to 1535 when the indigenous Iroquois people welcomed French explorer Jacques Cartier. Officially founded in 1642 by French settlers, the city rapidly developed into an essential hub for fur trading. Montreal's spectacular growth continued over the centuries, transforming this quaint outpost into a dynamic metropolis. Today, the city's deep-rooted history is.... It is characterized by its location along the northeastern shore of Lake Memphremagog and at the foot of Mount Orford. This gives the town a unique climate that sees warm, humid summers and cold, snowy winters, often attracting seasonal tourists.
With a population close to 26,000 residents, Magog is a growing city that boasts a fusion of both French and English-speaking residents. This blend of cultures gives Magog a unique flair, especially when it comes to food, language, and traditions.
Cultural & Artistic Landscape in Magog
Magog hosts a myriad of cultural and artistic events throughout the year. The most notable is the Lake Memphrémagog Winter Swimming Festival, which draws crowds from around the world. Other noteworthy events include the Orford Music Festival and the Simoncouche Folk Festival.
For art enthusiasts, Magog is home to the Art Gallery of Magog, which features contemporary art. Additionally, the Merry House and Pointe Merry offers beautiful architectural design and historical experiences. The Vieux Clocher Theatre stages quality live performances, contributing to the city's rich cultural landscape.
Educational & Research Facilities
Magog has a robust education system with numerous elementary and high schools. Moreover, the city hosts a campus of the Université de Sherbrooke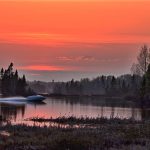 Sherbrooke Origins & Evolution Sherbrooke, founded in 1802, is a charming city located in southern Quebec, Canada. Its growth and development stemmed primarily from its strategic location alongside the Magog and Saint-François rivers, its rich natural resources, and the determination of its early settlers. Initially revolving around farming, Sherbrooke gradually transitioned into an industrialized city boasting textile and woodworking mills..., supplementing the city's intellectual environment with university-level education.
Learning in Magog is also supported by the Memphrémagog Library, a modern complex that provides a vast array of resources from books to multimedia content for the community. The city is also home to research institutions like the Center for Ecological Research in Magog.
Magog's Highlights & Recreation
Magog brims with diverse attractions and recreational spots. The city's prime location makes it a haven for outdoor activities. Mount Orford Park is a visitor favourite, complete with hiking trails and ski slopes. Marais de la Rivière aux Cerises is a must-visit nature reserve, providing scenic trails and wildlife viewing.
Landmarks such as Saint-Patrice Church, a Neo-Gothic architectural masterpiece, and Merry House, a significant historical building, add to Magog's appeal. Moreover, Magog River Gorge, another highlight, offers breathtaking views.
Commerce & Conveniences
Commerce thrives in Magog with an array of shops and services. The bustling rue Principale, Magog's main street, boasts numerous boutiques, restaurants, and cafes. Notable shopping locations include Galerie Orford and the Magog Technopole.
Convenience services like banks and postal services are readily available throughout the city. Seasonal sales, particularly during the summer and winter tourist influx, bring exciting local and foreign merchandise to the city's shops.
Transport & Connectivity
Magog is well-connected and accessible via various modes of transport. The city is well-served by public buses, taxis, and pedestrian-friendly streets. It is also home to notable airports such as the Sherbrooke Airport and Montreal's Pierre Elliot Trudeau International Airport. Additionally, both train and bus stations facilitate travel to neighbouring cities and towns.
Sports Facilities
Magog is renowned for its sports facilities catering to various interests, from snow sports to water sports. The Ski Tour Orford features well-groomed ski trails and state-of-the-art equipment, while the city's marina and yacht clubs offer fantastic boating facilities.
Traveler's Final Take
With its captivating blend of natural beauty, culture, and urban lifestyle, Magog is a must-visit city in Quebec, Canada. Tourists and residents alike can experience the city's unique heritage, engage in outdoor adventures, and enjoy the vibrant community life that marks Magog as distinct.
Must-Visit Spots in Magog
Lake Memphremagog
Mount Orford Park
Marais de la Rivière aux Cerises
Saint-Patrice Church
Merry House
Magog River Gorge
rue Principale
Galerie Orford
Magog Technopole
Art Gallery of Magog
Vieux Clocher Theatre
Ski Tour Orford
The Memphrémagog Library