Minnedosa Origins & Evolution
Found in the southwest part of Manitoba, Canada, Minnedosa is a small and peaceful community rich in historical significance and enduring traditions. The town was established in 1878, named by early settlers after a Dakota word that translates to "flowing water." The beautiful Little Saskatchewan River that winds through the town may have influenced this choice of name. Over the decades, Minnedosa has evolved from a quiet agricultural base into a bustling hub of activity, showcasing the perfect blend of historical charm and progressive amenities.
While Minnedosa maintains a rural feel, it has seen significant growth and development throughout the years. A significant milestone was the arrival of the Canadian Northern Railway at the turn of the 20th century, which dramatically increased accessibility and trade, bolstering the town's economy. Today, it's blessed with rich, fertile farmlands, a prosperous industrial sector, and a vibrant tourism industry, paying homage to its dynamic past while embracing the future.
City's Geography & Demography
Characterized by young agriculture plains and picturesque scenery, Minnedosa is nestled between the gently rolling Riding Mountain National Park and the vast prairies of the Pembina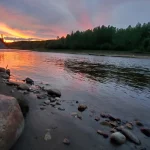 Pembina Origins & Evolution Pembina, a charming city situated on the Pembina River in Canada, has a rich and fascinating history. Founded in 1820, it was primarily a trading community serving the fur trade industry in its early days. The city grew steadily with the establishment of a railway line in the late 1800s, further solidifying its status as a... Valley. The climate, featuring cold, snowy winters and warm, relatively dry summers, mirrors a typical Canadian prairie landscape. The beautiful Minnedosa River, Minnedosa Lake, and countless parks and green spaces give this town its outdoorsy appeal.
Regarding the population, Minnedosa embodies the quintessential small-town experience, with a moderate population of just above 2500 people. It's a close-knit community, known for its friendly, welcoming atmosphere and diverse population. The strong sense of community is seen in local festivals and markets, where townsfolk regularly gather in celebration.
Cultural & Artistic Landscape in Minnedosa
Despite its modest size, Minnedosa has a thriving cultural and artistic scene. From Minnedosa Museum and Heritage Village, which exhibits the town's history and heritage, to Rockin' the Fields, an annual three-day rock concert held every August long weekend. There are many events and venues that contribute to the town's vibrant cultural heartbeat.
Art lovers will appreciate Meandher Creek Pumpkin Patch which, aside from its agricultural activities, holds art events. Moreover, the Minnedosa Performing Art Committee consistently delivers high-quality theatre productions featuring local talent, making for an exciting cultural calendar year-round.
Educational & Research Facilities
Minnedosa is home to several educational institutions, with Tanner's Crossing School, Minnedosa Collegiate, and Minnedosa Adult Learning Centre catering to students of all ages. The town also boasts a well-stocked public library, providing a plethora of educational resources.
Minnedosa's Highlights & Recreation
Minnedosa is widely recognized for its natural beauty and outdoor recreational opportunities. It's often hailed as the "Valley Paradise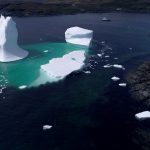 Paradise Origins & Evolution The story of Paradise begins in the late 1800s as a humble farming community. Over the past two centuries, it gradually evolved into one of the grandest living spaces one could find in Newfoundland and Labrador. Paradise was founded and developed along the Trans-Canada Highway's eastern tip, which eventually fueled its development as a glorious commercial...," and once you visit, it's easy to see why. Minnedosa Beach and Campground is a favorite recreation spot offering swimming, boating, and fishing. There is also a wide range of walking and biking trails throughout the town, including her crown jewel – the Trans Canada Trail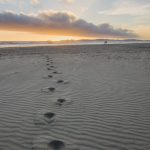 Trail Origins & Evolution The city of Trail, situated in British Columbia, Canada, holds a rich history that traces its roots to the 19th century. The city was founded by prospectors during the Gold Rush era, enticed by its bountiful deposits of minerals, mainly gold, silver, and copper. Later, the thriving mining industry prompted the construction of the Trail Smelter,....
Commerce & Conveniences
With a wide variety of stores selling everything from clothing, farm equipment, and groceries, Minnedosa provides locals and visitors alike with a comfortable shopping experience. The town is also well served by banks, post offices, and other essential amenities. Highlight of the commercial calendar is the Minnedosa Farmers Market where shoppers can bag organic produce and handmade crafts from local vendors.
Transport & Connectivity
Thanks to its position on Highway 16, Minnedosa enjoys excellent connectivity. Brandon Municipal Airport is about 45 minutes away, providing easy access to larger Canadian cities. For local transportation, Minnedosa has public transit and several taxi services.
Sports Facilities
Minnedosa is a sport lover's haven. The Minnedosa Recreation Commission is dedicated to offering a variety of sports and physical activities, including hockey, soccer, and curling. The town also has a golf and country club, and a ski valley, ensuring year-round sporting activities.
Traveler's Final Take
With its abundant natural beauty, vibrant community, and plethora of recreational activities, Minnedosa is an excellent destination for those seeking a relaxed, yet enriching travel experience. You will leave with more than photographs; you will go home with memories of an enchanting Canadian town that's small in size but vast in spirit.
Must-Visit Spots in Minnedosa
Minnedosa Museum and Heritage Village
Rockin' the Fields Concert
Meandher Creek Pumpkin Patch
Minnedosa Beach and Campground
Trans Canada Trail
Minnedosa Farmers Market
Minnedosa Recreation Commission
Minnedosa Golf & Country Club
Minnedosa Ski Valley