Gander Origins & Evolution
Nestled within the northeastern part of Newfoundland Island, Gander is a charming Canadian city with a rich aviation history. It was established in the late 1930s as a strategic location for a major international airport, now known as Gander International Airport. During the Second World War, the town served as an important refuelling point for military aircrafts, earning it the nickname of the "Crossroads of the World".
Through the years Gander has grown and evolved, but it has continued to revolve around its airport. This became particularly evident during the 9/11 crisis when the city gained global recognition for its hospitality. As flights were grounded, locals opened their homes to thousands of stranded passengers, a heartwarming occurrence depicted in the acclaimed Broadway musical "Come From Away".
City's Geography & Demography
Gander's geographical location is both central and unique, on the northeastern edge of the North American continent. It lies in a favorable position for air travel, making it an attractive transit point. The city's climate is a mix of maritime and continental influences, with cold winters, moderate summers, and notable annual snowfall.
In terms of demography, Gander has a population of around 12,000 people. Being relatively small in size, the city fosters a tight-knit, friendly community. While English is the primary language, the local accent is peppered with traces of Irish and other ethnic influences, a result of its diverse migratory history.
Cultural & Artistic Landscape in Gander
Despite its size, Gander is a thriving cultural spot. It hosts the annual Festival of Flight, which combines the city's aviation history with a vibrant mix of concerts and outdoor activities. The city's commitment to arts is showcased through the Thomas Howe Demonstration Forest Reserve where art meets nature.
The town also has the North Atlantic Aviation Museum which exhibits the city's prominent aero-history. For performing arts, The Arts and Culture Centre, located in the heart of the city, hosts various performances, live concerts, and theatre acts making it a significant hub for artistic endeavour.
Educational & Research Facilities
Educationally, Gander houses the College of the North Atlantic, offering programs in trades, health sciences and business. It thrives on research especially in fields relating to aerospace and engineering. The nationally acclaimed New York Memorial Library, with its vast collection and resources, serves as Gander's intellectual reservoir.
Gander's Highlights & Recreation
For recreation, the town offers the Cobb's Pond Rotary Park, a favorite spot for hiking and canoeing. The Silent Witness Memorial, dedicated to the victims of the 1985 airplane crash, highlights Gander's association with aviation tragedies and triumphs. Little Harbour Park and the Thomas Howe Demonstration Forest Reserve offer breathtaking natural views, amazing trails, and rich biodiversity.
Commerce & Conveniences
Gander offers vital conveniences from local businesses to shopping chains. The Town Square provides a mix of shops, eateries, and services. Gander Mall is also a popular shopping destination. Post offices and reliable banking services such as Bank of Montreal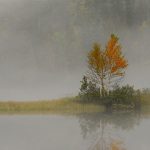 Montreal Origins & Evolution Montreal's rich history dates back to 1535 when the indigenous Iroquois people welcomed French explorer Jacques Cartier. Officially founded in 1642 by French settlers, the city rapidly developed into an essential hub for fur trading. Montreal's spectacular growth continued over the centuries, transforming this quaint outpost into a dynamic metropolis. Today, the city's deep-rooted history is... and Newfoundland and Labrador Credit Union are also readily accessible.
Transport & Connectivity
Public transportation in Gander is reliable, with the town's bus service offering regular loops around the city's main routes. The city's motorways connect to other significant locations including the Trans-Canada Highway. Gander International Airport remains a vital venue for international aviation and local flights.
Sports Facilities
The city houses the Cooperators Centre Multi-Purpose Complex, hosting sporting events, local team matches, and training programs. The Gander Community Centre is a hot spot for local sports. The Thomas Howe Demonstration Forest Reserve is also popular among exercise enthusiasts, offering scenic trails for jogging and walking.
Traveler's Final Take
Gander's evolution from a transit point to a vibrant city is remarkable. Its community's warmth combined with its rich history, scenic landscape, and modern amenities make it more than just a stopover — it's a destination in itself. The culture, convenience, and connectivity contribute in making Gander a city worth exploring.
Must-Visit Spots in Gander:
Gander International Airport
Festival of Flight
Thomas Howe Demonstration Forest Reserve
North Atlantic Aviation Museum
The Arts and Culture Centre
College of the North Atlantic
New York Memorial Library
Cobb's Pond Rotary Park
Silent Witness Memorial
Little Harbour Park
Town Square
Gander Mall
Cooperators Centre Multi-Purpose Complex
Gander Community Centre