Port Hawkesbury Origins & Evolution
Port Hawkesbury, charmingly referred to as 'The Gateway to Cape Breton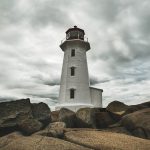 Cape Breton Origins & Evolution Cape Breton, a gleaming gem in Canada's crown, owes its name to the French as 'le Cap-Breton.' Initially inhabited by the indigenous Mi'kmaq people, the European discovery dates back to the 15th century, led by the Italian explorer John Cabot. Quite fascinatingly, Cape Breton has evolved from a bustling center of trade and military operations...,' boasts a rich history dating back to the early 19th century. The city, initially called Ship Harbour, transformed into a bustling port with the construction of the railway in 1863. Its strategic location and importance as a transportation hub led to its incorporation as a town in 1889, further bolstering its economic growth and development.
Progress was punctuated by periods of hardship, including the Great Halifax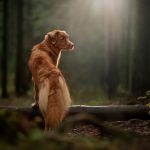 Halifax Origins & Evolution Starting from its initial formation in 1749, the city of Halifax in Canada is infused with a rich history and has flourished into a thriving metropolis. The city was established by British General Edward Cornwallis who aimed to create a military outpost to defend British interests against the French and First Nations. With the advent of... Explosion of 1917 and the Great Depression. However, Port Hawkesbury prevailed, its resilience reflected in the development of paper and pulp industries that continue to contribute significantly to the local economy. In 2005, it was incorporated as a city, encompassing an engaging blend of past and present.
City's Geography & Demography
Situated in the province of Nova Scotia, Port Hawkesbury's prime location on the southwestern end of the Cape Breton Island offers striking scenery. Nestled on the eastern shore of the Strait of Canso, the city enjoys a temperate maritime climate with mild, damp summers and cold, wet winters.
Accommodating just over 3,000 residents, the city presents a diverse demographic composition. This tight-knit community is reflective of the city's enduring spirit, with a unique blend of Celtic, Acadian, African, and Mi'kmaq cultures, each contributing to the town's vibrant charm.
Cultural & Artistic Landscape in Port Hawkesbury
Home to a thriving artistic scene, Port Hawkesbury takes pride in its cultural festivals such as the Granville Green Concert Series, showcasing local talents in various genres. Furthermore, the Shannon Studio and J. Franklin Wright Gallery captivate with dramatic performances and vibrant displays of regional art.
In addition, the town offers immersive historical experiences enabling visitors to journey through time. The Port Hawkesbury Civic Centre is a hub for native and international artwork, while the local Maritime Inn maintains its 19th-century charm, providing a unique, cozy retreat.
Educational & Research Facilities
Port Hawkesbury's education system highlights a commitment to learning and development. The Strait Area Campus of the Nova Scotia Community College constitutes the town's distinguished higher learning institution, offering several programs in arts, business, and applied science. Also, the Eastern Counties Regional Library is a key resource in promoting literacy and lifelong learning.
Port Hawkesbury's Highlights & Recreation
The city is blessed with several parks and recreational facilities, making it a dream city for outdoor enthusiasts. Residents and tourists alike enjoy Landry Park and the Tamarac Golf & Country Club. Meanwhile, thrill-seekers can embark on fishing expeditions or hiking trails, with the Celtic Shores Coastal Trail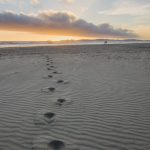 Trail Origins & Evolution The city of Trail, situated in British Columbia, Canada, holds a rich history that traces its roots to the 19th century. The city was founded by prospectors during the Gold Rush era, enticed by its bountiful deposits of minerals, mainly gold, silver, and copper. Later, the thriving mining industry prompted the construction of the Trail Smelter,... offering stunning ocean views.
Commerce & Conveniences
Commercially, the city offers a range of services and amenities. The Port Hawkesbury Shopping Centre offers a one-stop-shop experience for retail needs, and various banks cater to financial requirements. The city embraces its festive spirit during particularly loved seasonal sales that take place on Paint Street, promising an assortment of goods and local crafts.
Transport & Connectivity
Thanks to its geographical position, Port Hawkesbury is a vital transportation link to both mainland Nova Scotia and the rest of Cape Breton Island. Regular bus services and the nearby J.A. Douglas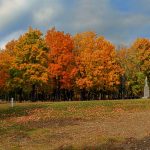 Douglas Origins & Evolution Tucked away in Ontario, Canada, Douglas is an intimate rural community steeped with rich heritage and intriguing historical narratives. It was first established in the mid-1800s with significant influence from Irish immigrants, giving the settlement a unique character. Douglas, even till today, retains the individuality of its inception through physical reminders such as historic buildings and... McCurdy Sydney Airport facilitate seamless connectivity. Plus, the well-maintained highway system ensures smooth road travel.
Sports Facilities
Sporting facilities in Port Hawkesbury cater to diverse sporting interests. The Port Hawkesbury Civic Centre houses a fitness center, racquetball courts, and an Olympic-sized hockey rink. There's also the Bear Head Conference room for social events and the Strait Area Pool for swimming enthusiasts.
Traveler's Final Take
All these features contribute to Port Hawkesbury's unique charm, making it a delightful place to live, work, and visit. From its rich historical roots to its bustling modern scene, the city is a testament to resilience and cultural diversity.
Must-Visit Spots in Port Hawkesbury
Strait of Canso
Tamarac Golf & Country Club
Port Hawkesbury Civic Centre
J. Franklin Wright Gallery
Granville Green Concert Series
Shannon Studio
Port Hawkesbury Shopping Centre
Strait Area Campus of the Nova Scotia Community College
Eastern Counties Regional Library
Maritime Inn
Pictou

Pictou Origins & Evolution Nestled in northeastern Nova Scotia, the enchanting town of Pictou plays host to an intriguing history that whispers tales of the past. Founded in 1767, Pictou's legacy takes root in its historic significance as the primary landing site for Scottish Highlanders migrating to North America. The symbolic Ship Hector, moored at the waterfront, pays homage to...

Island Farmer's Market
Landry Park
Celtic Shores Coastal Trail
Bear Head Conference Room
Strait Area Pool