Fort Macleod Origins & Evolution
Fort Macleod, a charming town graced with the allure of a rich, layered history, is nestled in the province of Alberta, Canada. Founded in 1874 by the North West Mounted Police, the town carries a legacy of being one of the oldest settlements in Alberta. The town was dedicated to Colonel James MacLeod, an essential personality in the Northwest Rebellion events of the 1880s. The evolution of the city reflects a development trajectory nurtured by the robust backdrop of history. Fort Macleod maintains its age-old charm through its well-preserved sites and traditional architecture, considerably of the Victorian style, visible in their tidy, tree-lined streets.
Over the years, Fort Macleod has transformed from a fort to a bustling town. Its history intertwines with the foundation of modern Canada, making it a significant symbol of the country's past. One notable feature is the Fort Museum of the Northwest Mounted Police, which showcases the rich history of the town and its role in Canada's development.
City's Geography & Demography
Fort Macleod is strategically situated near the confluence of the Oldman River and Willow Creek. The town's location offers a stunning panorama of a river valley surrounded by a dramatic landscape. The climate is classified as prairie-steppe type, known for its cold winters and warm summers, but it also enjoys moderate rainfall, adding a warm hue to its geographical attractiveness.
As per the 2016 census, Fort Macleod is home to approximately 2,967 people, a diverse mix of age groups, ethnic cultures, and professions. Despite its small size, the town thrives on a tight-knit sense of community accentuated by warm neighborliness and an engaging social milieu.
Cultural & Artistic Landscape in Fort Macleod
Fort Macleod proudly upholds its cultural heritage through its numerous events and artistic occurrences. The Empress Theatre, an iconic historical piece from 1912, is a vibrant performing arts venue, staging plays, musical shows, live performances, and film screenings, thereby serving as the hub of cultural expression.
More cultural vibrancy is found in the Fort Macleod's museums, such as the aforementioned Northwest Mounted Police Museum and the Head-Smashed-In Buffalo Jump, a UNESCO World Heritage Site. These entities preserve and display the intriguing facets of First Nations history and the community's contributions to Alberta's growth.
Educational & Research Facilities
Education in Fort Macleod is served by both public and Catholic schools, each ensuring a high-quality, inclusive and multi-tiered education system for its residents. The presence of local libraries provides valuable resources for knowledge and research within the city's domain. Among them, the Fort Macleod Library stands out, offering a vast range of books, educational programs, and digital resources for residents of all ages.
Fort Macleod's Highlights & Recreation
Fort Macleod is bursting with recreational opportunities that blend the outdoors with heritage. Centennial Park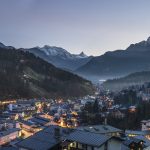 A Storied Past: The Historical Significance of Centennial Park Named in honor of Canada's centennial in 1967, Centennial Park illustrates the country's rich history and evolution over time. A living testament to Toronto's commitment to preservation, the park stretches over an expansive 525 acres and was unveiled to commemorate the country's 100th birthday. Venturing through the serene environs, it is..., a green oasis in town, is perfect for picnicing, walking, and basking in the warm summer sun.
The iconic 'downtown' of Fort Macleod is a National Historic Site, preserving heritage buildings and old-world charm. The Queen's Hotel, an operational 1903 hotel, is a must-visit for architecture and history enthusiasts.
Commerce & Conveniences
Fort Macleod is well-equipped with shops, banks, and postal services. The Main Street provides a fusion of locally-owned shops, antique stores, and quaint cafes. The town comes alive particularly during events and seasonal sales, with the annual Santa Claus Parade being one of the largest in Canada.
Transport & Connectivity
Accessibility to and within Fort Macleod is convenient. Major highways, such as the Crowsnest Highway and Macleod Trail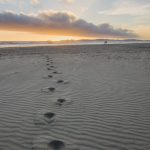 Trail Origins & Evolution The city of Trail, situated in British Columbia, Canada, holds a rich history that traces its roots to the 19th century. The city was founded by prospectors during the Gold Rush era, enticed by its bountiful deposits of minerals, mainly gold, silver, and copper. Later, the thriving mining industry prompted the construction of the Trail Smelter,..., easing travel to and from neighboring cities. For air travel needs, the Fort Macleod Airport is located close by.
Sports Facilities
The town of Fort Macleod takes pride in its sports facilities. It hosts a hockey arena, swimming pool and football field, among others, echoing an atmosphere of active living and promoting sports among its residents.
Traveler's Final Take
Fort Macleod's unique character is reflected in its historical charm, cultural richness, recreational delights, and community spirit. Therefore, it is not just a visit to a town, but a journey through time dipped in scenic landscapes and warm hospitality.
Must-Visit Spots in Fort Macleod
The Fort Museum of the Northwest Mounted Police
The Empress Theatre
Head-Smashed-In Buffalo Jump UNESCO World Heritage Site
Fort Macleod Library
Centennial Park
The 'downtown' National Historic Site
The Queen's Hotel
Main Street Shops and Cafes
The Fort Macleod Airport
Local Sports Facilities