Middlesex Centre Origins & Evolution
Nestled within the beautiful and diverse province of Ontario, Canada, Middlesex Centre proudly represents the historical intrigue and developing vibrancy of its region. Atypical from the conventional city structure, Middlesex Centre is a township composed of several small communities, each adding to the distinctive character of the area. It was formed in 1998 with the amalgamation of Lobo, London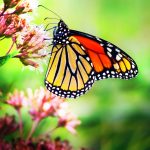 London Origins & Evolution London, popularly known as the "Forest City", is located in southwestern Ontario, Canada. The city was founded by Lieutenant Governor John Graves Simcoe in 1793, though it was not fully settled until 1826. London was named after its English counterpart in hopes of enhancing its magnitude and reputation. Truly, it embraced its moniker, developing rapidly in..., and Delaware townships, a synchronous blend of historic significance and modern development. Historically rich and culturally diverse, Middlesex Centre has become an idyllic destination for residents and tourists alike, seeking the charm of rural life within a stone's throw of urban comforts.
The area has advanced steadily from its agricultural roots and is now a vibrant rural-urban spectacle, balancing the tranquility of nature with the conveniences of modern progress. Every year, the community dutifully memorializes its heritage through numerous celebrations, notably the Middlesex Centre Pioneer Museum's anniversary events, highlighting the township's evolution over the decades.
City's Geography & Demography
Middlesex Centre, located equidistant between the two urban centres of London and Sarnia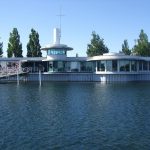 Sarnia Origins & Evolution Located on the shore of Lake Huron and the St. Clair River, the city of Sarnia, Canada, is a place with storied origins and a rich history. Birthed from a collection of nine independent townships, it was in 1914 that the city received its official recognition as Sarnia. The city's moniker was inspired by Guernsey Island..., enjoys a unique geographic advantage. The township enjoys a moderate temperate climate, with humid summers and cold winters. The region is beautifully adorned with rolling landscapes and serene waterways, making the area a paradise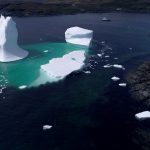 Paradise Origins & Evolution The story of Paradise begins in the late 1800s as a humble farming community. Over the past two centuries, it gradually evolved into one of the grandest living spaces one could find in Newfoundland and Labrador. Paradise was founded and developed along the Trans-Canada Highway's eastern tip, which eventually fueled its development as a glorious commercial... for nature enthusiasts.
The township boasts a diverse populace, estimated to be over 17,000, according to the latest census data. While the majority of the population is of European descent, the region is increasingly becoming a multicultural tapestry reflecting the changes in modern Canadian society.
Cultural & Artistic Landscape in Middlesex Centre
Middlesex Centre takes immense pride in its rich cultural offerings and vibrant artistic scene. The Middlesex Centre Pioneer Museum and Strathroy-Caradoc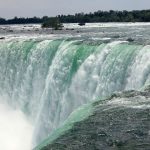 Strathroy-Caradoc Origins & Evolution Strathroy-Caradoc is a charmingly beautiful municipality located in Southwestern Ontario, Canada. Initially formed as a result of an amalgamation of two towns, Strathroy and Caradoc in 2001, it boasts a rich tapestry of history dating back to its days as a settlement for Irish and Scottish immigrants. Over the centuries, the region has gracefully evolved, retaining... Museum are local heritage hubs highlighting the area's historical journey.
The annual Delaware Lion's Artfest is a popular draw, bringing together artists from across the region. With art/film exhibitions, theatrical performances, and music concerts, these venues buzz with activities throughout the year, fostering creativity and cultural exchange among residents and visitors.
Educational & Research Facilities
Middlesex Centre prides itself on its commitment to education and knowledge. The area is served by well-regarded public institutions such as the Middlesex Centre Educational Centre and nearby Western University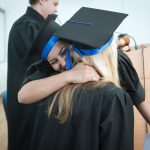 The Historical Significance of Western University Western University, located in London, Ontario, holds a rich history that dates back to its founding in 1878. Originally known as the Western University of London, it began primarily as an institution for the study of medicine. Over the years, it has evolved into a renowned comprehensive university, offering a wide range of academic.... Comprehensive libraries in Ilderton and Delaware are used not only as a resources haven but as community engagement centers, offering various programs for individuals of all ages.
Middlesex Centre's Highlights & Recreation
For those enticed by the great outdoors, Middlesex Centre offers numerous parks and conservation areas such as the Delaware Conservation Area and Komoka Provincial Park. These green beacons provide visitors the opportunities for hiking, biking, and bird watching. In the heart of the township, the Waterworks Park provides an outdoor space for recreation and hosts several community events throughout the year.
Commerce & Conveniences
The township also caters to the needs of its residents and visitors with multiple shopping outlets, banks, and postal services. Be it the locally owned shops in the village centres or the farmer's markets during the summer, patrons can always find unique artisanal crafts, fresh produce, and warm hospitality in Middlesex Centre.
Transport & Connectivity
Despite its rural demeanor, Middlesex Centre enjoys excellent transport links. Public transport services are offered by Middlesex Centre Connect, ensuring that residents can easily travel to various destinations within and beyond the township. Additionally, London International Airport is within a short driving distance, ensuring seamless global connectivity.
Sports Facilities
With numerous sports venues and local athletic clubs, Middlesex Centre promotes a healthy and active lifestyle. The township offers sporting centers for soccer, hockey, and baseball, among others, fostering a vibrant sports culture.
Traveler's Final Take
In Middlesex Centre, one experiences the unique confluence of rural charm and urban vigor. Its rich history, harmonic communities, captivating natural beauty, educational facilities, sports venues, and commerce make the township a hidden gem in the heart of Ontario.
Must-Visit Spots in Middlesex Centre:
Middlesex Centre Pioneer Museum
Delaware Lion's Artfest
Strathroy-Caradoc Museum
Middlesex Centre Educational Centre
Delaware Conservation Area
Komoka Provincial Park
Waterworks Park
Local village centres and farmer's markets
Sporting centers