Fort St. John Origins & Evolution
Fort St. John, nestled in the heart of the Peace River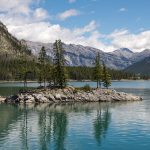 Peace River Origins & Evolution Peace River, a verdant gem set amid the wilderness of northwest Canada, bears a history both rich in indigenous heritage and burgeoning forward momentum. The fabled Peace River predates the founding and development of its namesake town, beginning with the indigenous Dane-zaa people who named the river "Unchagah" (Peace). Explorer Alexander Mackenzie later finally explored... Country in northeastern British Columbia, prides itself on a history as rich and varied as the landscape it inhabits. Originally established as a trading post in 1794, it quickly flourished into a thriving hub for adventurers, fur traders, and explorers of the North West Company heading further north.
Over the years, our city witnessed significant transformations, marked by a series of relocations before settling in its current position in 1925. Its development was hastened by the building of the Alaska Highway in 1942, bringing a fresh wave of settlers and onlookers. Fort St. John is now recognized as the oldest European-established settlement in present-day British Columbia.
City's Geography & Demography
Fort St. John is located at Mile 47 of the Alaska Highway, approximately 478 kilometers north of Prince George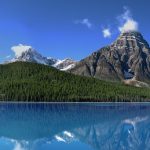 Prince George Origins & Evolution Prince George, a captivating metropolis nestled in the heart of British Columbia, Canada, traces its origins back to the early 1800s. Originally founded as a trading post by Simon Fraser in 1807, it was originally called Fort George. As railways began to shape the country in the early 20th century, the town's advantageous positioning at.... The city is the gateway to the Peace River's northernmost reaches, providing invaluable access to the wilderness. Its climate can be described as a humid continental climate, with long cold winters and short warm summers.
With a rapidly growing population, Fort St. John has become a bustling, diverse, and energetic city. As per the 2016 census, the city houses over 20,000 residents. The population's median age stands at 31.6 years, indicating a largely young demographic reflecting the city's vigorous spirit.
Cultural & Artistic Landscape in Fort St. John
The cultural fabric of Fort St. John is a vibrant tapestry of heritage, art, and community-driven events. The North Peace Cultural Centre stands as a beacon of this cultural spirit, housing an art gallery, a theatre, and the city's public library. Additionally, sporting events like the High On Ice Winter Festival, the Spring Festival of the Arts, and the North Peace Fall Fair attract tourists and locals alike.
The Fort St. John North Peace Museum is another cultural landmark, offering fascinating insights into the area's history, from the indigenous Dane-zaa people's presence to the early pioneers' trials and tribulations.
Educational & Research Facilities
Fort St. John values learning and exploration, boasting diverse educational and research facilities. Northern Lights College is the central institution for post-secondary education, while School District 60 operates various elementary and secondary schools throughout the city.
Not to be overlooked are the numerous research institutions like the Beatton River Research Station, which plays a crucial role in monitoring wolves, moose, and other species, contributing to broader ecologic and conservationist studies.
Fort St. John's Highlights & Recreation
Exploring Fort St. John's scenic beauty begins with its outdoor spaces. The Peace River Valley offers stunning landscapes and chartered boat tours, while Beatton Provincial Park provides a tranquil getaway. Furthermore, visitors must not miss Charlie Lake, famous for its fishing and boating activities.
Centennial Park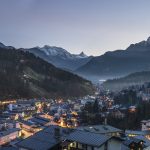 A Storied Past: The Historical Significance of Centennial Park Named in honor of Canada's centennial in 1967, Centennial Park illustrates the country's rich history and evolution over time. A living testament to Toronto's commitment to preservation, the park stretches over an expansive 525 acres and was unveiled to commemorate the country's 100th birthday. Venturing through the serene environs, it is..., a central recreational spot in the city, offers multiple sports fields, a skateboard park, a water park, and walking tracks. Venturing within city boundaries, the Fish Creek Community Forest offers hiking trails, bird-watching opportunities, and tranquil, natural surroundings.
Commerce & Conveniences
The city boasts a host of shops, from big-name retails to local businesses, all of which thrive within the energetic cityscape. Totem Mall, the city's central shopping destination, offers a wide variety of shops and services.
Additionally, Fort St. John hosts several banking institutions, post offices, and businesses catering to daily requirements and more. The city is also known for seasonal sales like the Farmers Market, where locals and visitors can purchase fresh produce and locally-made goods.
Transport & Connectivity
Traveling to and around Fort St. John is eased by North Peace Regional Airport, which operates daily flights to cities such as Vancouver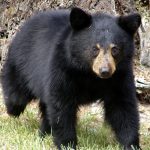 Vancouver Origins & Evolution Located on the western coast of Canada, Vancouver is a vibrant city that beautifully marries natural splendor with urban charm. Its history begins with the indigenous peoples who had inhabited this land for thousands of years before it was explored by Captain George Vancouver in the late 18th-century. Founded in 1886, the city took its name... and Calgary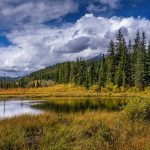 Calgary Origins & Evolution Calgary, located in the foothills of the Rocky Mountains of Alberta, Canada, has a rich and diverse history. Its name originates from a bay on the Isle of Mull, Scotland. It was officially founded as a town in 1884, and by the year 1891, it had elected its first mayor. The development of Calgary was primarily.... The city also has reliable public transportation options, such as buses and taxis. Moreover, the city's location on the historic Alaska Highway also provides numerous road trip opportunities.
Sports Facilities
For the sports enthusiasts, Fort St. John is host to the Pomeroy Sport Centre, an all-season facility boasting an Olympic sized speed skating oval, multiple hockey rinks, and a leisure skating area. Additionally, the city provides numerous sports fields for soccer, baseball, and other outdoor activities.
Traveler's Final Take
Fort St. John, with its rich history, diverse demography, impressive cultural landscape, advanced educational facilities, and abundant recreational spots, is the quintessential Canadian destination. The city offers a dynamic mix of urban life and rustic charm, inviting all to partake in its offerings. Whether it's a historical voyage, an artistic venture, an educational quest, or a sporting engagement, Fort St. John invites you with open arms.
Must-Visit Spots in Fort St. John
North Peace Cultural Centre
High On Ice Winter Festival
Fort St. John North Peace Museum
Northern Lights College
Beatton River Research Station
Peace River Valley
Beatton Provincial Park
Charlie Lake
Centennial Park
Fish Creek Community Forest
Totem Mall
North Peace Regional Airport
Pomeroy Sport Centre