West Lincoln Origins & Evolution
Nestled in the heart of Niagara Region in Ontario, Canada, the charming rural township of West Lincoln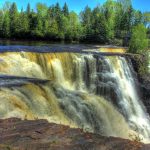 Lincoln Origins & Evolution Located in the southernmost part of the Niagara region in Ontario, Canada, Lincoln is a town steeped in history and charm. In 1792, it welcomed its first settlers, primarily consisting of United Empire Loyalists and migrant families searching for a new home. Officially established as a town in 1970 combining smaller townships, Lincoln has maintained a... has deep roots steeped in history. Founded in 1970 as a result of the amalgamation of several smaller communities, the township got its name from the township of the County of Lincoln where it was situated. Although the founding date is relatively recent, this area was once home to different native tribes, including Neutral Confederacy, serving as crucial grounds long before European settlement. Over the years, it has flourished into a bustling municipality, balancing urban amenities with rural charm seamlessly.
West Lincoln has undergone significant development, efficiently marrying its historical roots with modern conveniences. Its skyline ranges from historical structures, including Smithville Train Station, to contemporary architecture. It pays homage to its rich agricultural background, evident through its abundance of fertile lands, farms, and local markets.
City's Geography & Demography
West Lincoln is strategically located in the oasis of Niagara Region, conveniently close to Lake Ontario. The geography of the area makes it an attractive location, boasting fertile lands suitable for agriculture. Besides, its proximity to Ontario's urban centers makes it easily accessible, making it a popular spot for ex-urbanites looking for a quieter lifestyle.
The township experiences a temperate climate, characterized by warm summers and relatively mild winters, making it favorable for outdoor activities all year round. The population, according to the 2016 census, is slightly over 14,500 residents, reflecting a healthy growth in demographics. The residents are a mix of different ethnic backgrounds, bringing a unique cultural blend to the area.
Cultural & Artistic Landscape in West Lincoln
The residents of West Lincoln are proud advocates of their rich culture and arts. The township hosts several events, including the annual West Lincoln Fall Fair, spotlighting local crafts, farming activities, and performances. Cultural diversity is also promoted with various community-led events celebrating their ethnic roots.
West Lincoln has several charming galleries and offers plenty of opportunities to explore Canadian art. There is a strong emphasis on supporting local artists, evident in establishments like the Smithville Cultural Centre. The township may lack conventional museums and theaters, but it compensates through these community-led initiatives promoting local talents and culture.
Educational & Research Facilities
West Lincoln values education immensely, hosting several good schools, including the Smithville District Christian High School and College Street Public School. Public libraries, such as the Smithville Public Library, offer a wealth of resources for residents and visitors alike.
While there are no universities within the township, it is nearby to some of Ontario's top-notch institutions like the Brock University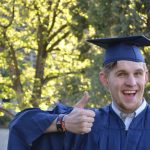 A Timeless Seat of Learning: Brock University's Historical Significance Located in the vibrant city of St. Catharines, Ontario, Brock University has a rich history that matches the cultural heritage of the region. Established in 1964, the institution is named in honor of Major General Sir Isaac Brock, a hero of the War of 1812. Brock University was born out of... and Niagara College, making West Lincoln an attractive location for students seeking a peaceful study environment.
West Lincoln's Highlights & Recreation
West Lincoln is a haven for those seeking outdoor adventures. There are several landmarks like the Smithville Train Station, a historic site that offers a glimpse into the township's past. Furthermore, the West Lincoln Memorial Community Park is a popular spot, with a war memorial, splash pad, and sports fields.
For nature enthusiasts, the many conservation areas and trails, like the Welland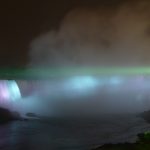 Welland Origins & Evolution Situated in the beautiful Niagara Region of Ontario, the city of Welland has a rich history dating back to the arrival of United Empire Loyalists in the late 18th century. Originally known for its role in the War of 1812, the town evolved into an important industrial center due to the completion of the Welland Canal... River, provide endless opportunities for hiking, boating, and bird watching. The serene surroundings coupled with the pleasant weather make it a favorite recreational spot for residents and visitors.
Commerce & Conveniences
For shopping needs, the retail scene in West Lincoln might not be as bustling as larger cities. Yet, it offers a number of essential shops and markets. These include local grocery stores, bakeries, and artisan shops featuring locally produced products. Banks and postal services are readily available, ensuring residents have all necessities within reach.
Seasonal farmers' markets and community sales, such as the Smithville Farmer's Market, are also common, offering fresh, local produce directly from the farms. These provide an opportunity to not only support local farmers but also enjoy fresher and healthier produce.
Transport & Connectivity
West Lincoln is well-connected through a network of roads, with Hamilton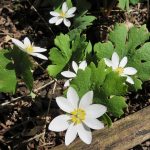 Hamilton Origins & Evolution Hamilton, often known as "Steeltown" due to its dominant steel and manufacturing sectors, is a city rich with history. Founded by George Hamilton in 1816 following the War of 1812, it quickly became a prominent industrial centre due to its strategic location at the western end of the Niagara Peninsula. Notably, the city was home to... and Niagara Falls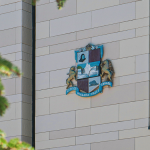 Niagara Falls Origins & Evolution Niagara Falls, a city renowned for its world-famous waterfall, sits in the heart of Ontario, Canada. While the area has been inhabited by indigenous communities for thousands of years, the city itself was officially incorporated in 1903. This ethereal destination owes its development to an interconnected series of events, with the waterfall playing a pivoting... being just a short drive away. The township maintains a bus service and provides paratransit service for those unable to use the conventional system.
The John C. Munro Hamilton International Airport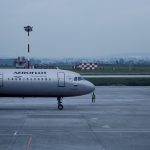 The Historical Significance John C. Munro Hamilton International Airport stands as a testament to the rich history and growth of Canada's aviation industry. Named after John C. Munro, a former Member of Parliament and Cabinet Minister, this airport has witnessed significant milestones since its establishment in 1940. Initially developed as an air force base during World War II, it played..., situated reasonably close to the township, facilitates air travel, connecting West Lincoln to the rest of the world. Transit hubs, including the Grimsby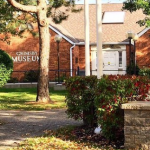 Grimsby Origins & Evolution Nestled on the Niagara Escarpment and part of Niagara Region in Ontario, Grimsby serves as an emblem of Canada's rich historical past. Originally inhabited by the Neutral Nation, Grimsby was termed 'the village of the mountain' before European settlers arrived. With its founding in 1790 by United Empire Loyalists, Grimsby, initially known as 'The Forty', developed... Train Station, are accessible from the township, ensuring smooth transit to neighboring areas.
Sports Facilities
West Lincoln is not left behind when it comes to sports facilities. The township boasts several sports facilities, such as the Smithville Leisureplex, which has indoor and outdoor recreational areas, including a soccer field, basketball court, and walking path. Programs are offered for all ages and abilities, reinforcing the community's commitment to promoting active lifestyles.
Traveler's Final Take
West Lincoln offers a picturesque blend of rural tranquillity and historic charm, making it a unique destination. Its vibrant culture, stunning natural beauty, and a deep sense of community spirit set it apart. Whether you're a nature lover, history buff, or simply searching for a peaceful retreat, West Lincoln has something for everyone.
Must-Visit Spots in West Lincoln:
Smithville Train Station
West Lincoln Memorial Community Park
Welland River
Smithville Cultural Centre
Smithville District Christian High School
Smithville Public Library
Smithville Farmer's Market
John C. Munro Hamilton International Airport
Smithville Leisureplex
In essence, West Lincoln is a charming reminder of the simpler times, with its quaint charm and community-centric attractions serving as a reminder of what truly matters. Whether a resident or just visiting, this township is sure to steal a piece of your heart.