Peace River Origins & Evolution
Peace River, a verdant gem set amid the wilderness of northwest Canada, bears a history both rich in indigenous heritage and burgeoning forward momentum. The fabled Peace River predates the founding and development of its namesake town, beginning with the indigenous Dane-zaa people who named the river "Unchagah" (Peace). Explorer Alexander Mackenzie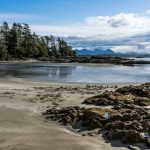 Mackenzie Origins & Evolution Situated in the Northern part of British Columbia, the small Canadian town of Mackenzie was founded in the 1960s. It was initiated as a small forest industry-based settlement. The town's name was derived to honor Sir Alexander Mackenzie, a Scottish explorer who travelled through the area of Mackenzie on his historic journey to the Pacific Ocean... later finally explored it in 1792. He established a trading post, Fort Fork, signifying the commencement of European dominion and the genesis of Peace River's establishment as a municipality in 1919. As the decades went by, Peace River transitioned from a fur-trading outpost to an agricultural hub, bolstered by the growth of a lucrative pulp and paper industry.
City's Geography & Demography
Situated on the banks of the river bearing its name, Peace River is nestled in the heart of Peace Country in Alberta, Canada. The region experiences a subarctic climate, characterized by chilly winters and warm, sunny summers. Famed for its breathtaking aurora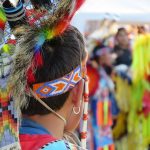 Aurora Origins & Evolution The town of Aurora, nestled within the province of Ontario, was founded in 1795 and has evolved tremendously ever since. Its original settlers, namely Joseph Baldwin and his family, set the foundation for a town rich in history and culture. Over time, Aurora has grown from a small farming community into a thriving town with a... borealis displays, Peace River paints a picturesque canvass colored with vibrant northern lights. In terms of demography, the town is home to nearly 7,000 residents, showcasing an eclectic blend of ancestral cultures, including English, Irish, and Scottish, to German and Norwegian roots.
Cultural & Artistic Landscape in Peace River
The veins of Peace River pulsate with a vibrant cultural life, offering an array of museums, theaters, and art galleries, each narrating their own chapter of the city's story. The Peace River Museum, Archives and Mackenzie Centre is a must-visit, brimming with exhibits illuminating the region's past. The North Peace Navigators, a junior hockey team, breathe life and energy into the local Baytex Energy Centre, where competitions are regularly held. Across the river, the Misery Mountain Ski Resort proudly showcases Peace River's hobbies, hosting winter games and skiing events.
Educational & Research Facilities
Peace River's emphasis on education is embodied in the availability of high-quality educational facilities. Among them, Peace River High School is renowned for its broad curriculum. At the post-secondary level, Northern Lakes College meets the higher education needs of the community. Meanwhile, The Peace River Municipal Library is an important educational institution, offering vast informational resources for residents.
Peace River's Highlights & Recreation
From landmark wonders to parks filled with adventure, Peace River offers an array of attractions and recreational spots. The Twelve Foot Davis grave site, a white statue on a hill overlooking the town, serves as a memorial to the gold prospector who is a legendary figure in Peace River's past. The natural splendor of its parks, such as Riverfront Park and Sagitawa Lookout, provides a welcome respite from the city life, offering lush landscapes and panoramic vistas.
Commerce & Conveniences
Peace River is a bustling hub of commerce complete with an assortment of retailers, banks and reliable postal services. The bustling Main Street is lined with stores offering everything from gourmet chocolate to locally made essentials. Seasonal sales offer memorable shopping experiences – with Christmas Craft Fair and Annual Fall Trade Show being prime examples.
Transport & Connectivity
Peace River's transport infrastructure is robust, involving both road and air connections. The town is readily accessible via Highway 2 to the west and south, while Peace River Airport services the air transit needs. For day-to-day travels, the Peace River Community Transit provides a reliable service, linking the residential, commercial and recreational areas of the city.
Sports Facilities
Sports play an integral role in the fabric of Peace River's society. Sports facilities abound, with the Peace Regional Recreation Centre and Athabasca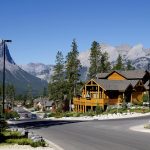 Athabasca Origins & Evolution Nestled in the heartland of Alberta, Canada lies the tranquil and fertile city of Athabasca, a community rooted in traditional values and progressive ideals. Originally established in 1913, the city's moniker was derived from the Cree word "aðapaskāw," which directly translates as "[where] there are plants one after another," providing hints to the city's agricultural beginnings.... Hall leading the charge as primary venues for various athletic pursuits.
Traveler's Final Take
Peace River is a town brimming with historical significance, cultural vibrancy and wondrous beauty. Visitors will find peace in its tranquil parks, sip on the urban dash of its commercial core, and engage with the vibrant past narrated by its museums and monuments. The city's sports-centric culture offers a chance for athletic engagements amidst its scenic landscape. Concluding your journey, you will depart with a deeper understanding and a newly kindled appreciation for this gracious Canadian town.
Must-Visit Spots in Peace River:
1. Peace River Museum, Archives and Mackenzie Centre
2. Baytex Energy Centre
3. Misery Mountain Ski Resort
4. Peace River High School
5. Northern Lakes College
6. Peace River Municipal Library
7. Twelve Foot Davis Gravesite
8. Riverfront Park
9. Sagitawa Lookout
10. Main Street Shops
11. Peace Regional Recreation Centre
12. Athabasca Hall.