Vancouver Origins & Evolution
Located on the western coast of Canada, Vancouver is a vibrant city that beautifully marries natural splendor with urban charm. Its history begins with the indigenous peoples who had inhabited this land for thousands of years before it was explored by Captain George Vancouver in the late 18th-century. Founded in 1886, the city took its name from the British navigator.
Vancouver's journey from a mill town to a bustling metropolis is a saga of growth and prosperity. It became a major hub of trade and commerce following the arrival of the Canadian Pacific Railway in 1887. Later, it attracted global attention when gold was discovered in nearby areas, leading to a boom in population and economic expansion. Today, the remnants of this rich history are palpable throughout the city.
City's Geography & Demography
Vancouver is uniquely situated between the Pacific Ocean and the Coast Mountains. This prime location blesses the city with a temperate oceanic climate, making it Canada's warmests winter city. The weather is primarily mild, with wet winters and relatively dry summers.
The city is home to a multi-ethnic population, with over half of its residents having a first language that is not English. This cultural diversity influences the city's cuisine, festivals, and overall lifestyle, offering a flavorful mix of traditions that is quintessentially Vancouver.
Cultural & Artistic Landscape in Vancouver
Vancouver is a cultural hotbed with a thriving art scene evident in its numerous theaters, galleries, and events. The Vancouver Art Gallery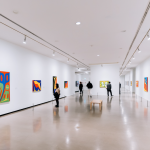 Discover the Historical Significance The Vancouver Art Gallery, nestled in the heart of downtown Vancouver, stands as a testament to the city's rich cultural heritage and serves as a timeless reminder of the power of art. With its origins dating back to 1931, the gallery has undergone a series of transformations and expansions over the years, solidifying its status as... displays an impressive collection of regional art, while the Museum of Anthropology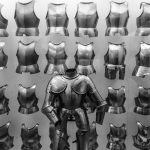 The Museum of Anthropology: Unveiling Canada's Rich Cultural Tapestry The Museum of Anthropology (MOA), situated amidst the lush-greenery of Vancouver, stands tall and proud as a gateway to Canada's diverse heritage. As one of the country's most iconic landmarks, MOA is a treasure trove of fascinating artifacts, captivating exhibitions, and architectural wonders that draw visitors from all corners of the... showcases indigenous cultural artifacts.
The city also hosts various festivals and events throughout the year, including the diverse Celebration of Light and the Vancouver International Film Festival. These lively celebrations infuse the city with vibrant energy and provide fascinating insights into the city's cultural dynamics.
Educational & Research Facilities
Vancouver is a hub of education and research housing some of Canada's top-rated universities – like the University of British Columbia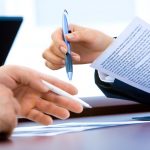 The Historical Significance of University of British Columbia The University of British Columbia (UBC) holds a significant place in Canadian history, both as an institution of higher learning and as a landmark that showcases the country's architectural heritage. Established in 1908, UBC has grown to become one of Canada's top-ranked universities while preserving its historical charm. Walking through its grandiose... and Simon Fraser University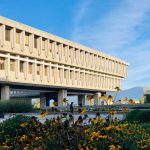 The Historical Significance of Simon Fraser University Nestled in the scenic Burnaby Mountain, Simon Fraser University stands as a testament to Canada's rich cultural heritage and academic excellence. Established in 1965, SFU has played a pivotal role in shaping the intellectual landscape of the nation. As the third-largest university in British Columbia, it has nurtured generations of scholars, researchers, and.... The city's libraries, such as the Vancouver Public Library, are architectural marvels in themselves besides being knowledge repositories.
Research institutions across the city are making notable contributions in various scientific fields, solidifying Vancouver's position as an intellectual center.
Vancouver's Highlights & Recreation
Vancouver offers a wealth of recreational opportunities with its beautiful parks and iconic landmarks. Stanley Park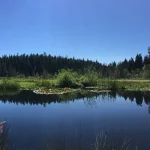 A Testament of Time: The Historical Significance of Stanley Park Revered as one of the greatest urban parks in the world, Stanley Park holds a special place in the heart of Vancouver, Canada. Unveiling a rich and riveting tapestry woven by history, Stanley Park is not just a beautiful site to behold, but it is also an emblem of Canada's..., with its famous seawall, stunning forests, and serene beaches, is a must-visit. Landmarks like the Capilano Suspension Bridge
The Historical Significance of Capilano Suspension Bridge Nestled in the lush rainforests of Vancouver, British Columbia, the Capilano Suspension Bridge holds a remarkable historical significance that dates back over a century. Originally built in 1889, the bridge served as a vital transportation link for the early pioneers of the region, connecting communities separated by the rugged terrain. It stands as... and the Vancouver Lookout offer thrilling experiences and breathtaking views.
For shopping and exploration, Granville Island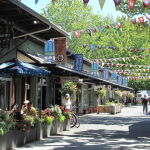 The Historical Significance of Granville Island Granville Island, located in Vancouver, British Columbia, holds a rich history that dates back to the late 19th century. Originally an industrial manufacturing area, it underwent a transformation in the 1970s to become the vibrant cultural hub it is today. Exploring Granville Island is like stepping back in time, with its preserved heritage buildings..., with its bustling markets and quaint artist shops, serves as a delightful recreational hub.
Commerce & Conveniences
As a commercial center, Vancouver is home to various international businesses. Downtown, you can find numerous shops, banks, and postal service providers for your needs. There are also seasonal sales in local boutiques and major department stores that offer opportunities to snag some great deals.
Transport & Connectivity
Transit in Vancouver is conveniently designed with an integrated system of buses, sky-trains, and ferries serviced by TransLink. The city also has numerous cycling and walking paths enabling green transport. Vancouver International Airport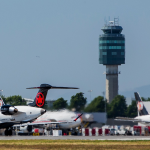 The Historical Significance of Vancouver International Airport Vancouver International Airport (YVR) is not just an airport; it is a symbol of the city's growth and prosperity. As one of Canada's most iconic landmarks, it has witnessed countless historical milestones that have shaped the region into what it is today. From its humble beginnings as a small airfield in 1929, YVR... allows accessibility to the city from around the globe, serving as another significant transit hub.
Sports Facilities
Vancouver, as a sports-loving city, offers excellent sporting facilities. The BC Place Stadium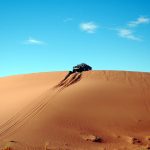 The Historical Significance of BC Place Stadium BC Place Stadium, located in Vancouver, British Columbia, holds a special place in Canadian history. Built in 1983, it served as the centerpiece of Expo 86, a world exposition that celebrated Vancouver's cultural diversity and innovation. The stadium's dome, made of Teflon-coated fiberglass, was the largest air-supported roof in the world at the... is home to the BC Lions and Vancouver Whitecaps FC, while Rogers Arena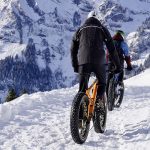 Discover the Historical Significance Located in the vibrant city of Vancouver, Rogers Arena stands as a testament to Canada's rich sporting heritage. Since its inception in 1995, this iconic landmark has witnessed countless thrilling moments, making it a must-visit destination for sports enthusiasts and entertainment seekers alike. Rogers Arena has hosted a variety of notable events, from electrifying NHL games... hosts the Vancouver Canucks. The city's community centers also offer various sports amenities.
Traveler's Final Take
Vancouver's vibrant blend of culture, history, and natural beauty make it a must-visit city. Whether you're interested in outdoor adventures, shopping excursions, sports events, or a deep dive into its rich artistic and cultural landscape, Vancouver has something for everyone.
Must-Visit Spots in Vancouver
The Museum of Anthropology
Vancouver Art Gallery
University of British Columbia
Simon Fraser University
Vancouver Public Library
Stanley

Stanley Origins & Evolution Stanley is a quaint town situated in New Brunswick, Canada. Named after Lord Stanley, the 14th Earl of Derby who later became the Prime Minister of the United Kingdom, the town has a rich historical background. It was established in the late 1830s as a forestry area and was valued for its abundance in timber resources....

Park
Capilano Suspension Bridge
Vancouver Lookout
Granville Island
Downtown Vancouver
Vancouver International Airport
BC Place Stadium
Rogers Arena