Saint-Lazare Origins & Evolution
Located in Southwestern Quebec, the city of Saint-Lazare was incorporated as a village in 1964 and has grown exponentially since then. Its history, however, dates back to the period of fur trade in the late 17th century when French settlers arrived. The town grew gradually, and while retaining its cultural heritage, it has embraced a suburban lifestyle.
Today, Saint-Lazare is recognized for its rural charm while being a modern town. The town's evolution from a tranquil rural settlement to a bustling suburban community illustrates the town's adaptability and versatility. Its peaceful pace of life combined with diverse amenities paint a picture of an elegantly sophisticated city.
City's Geography & Demography
Located approximately 45 kilometers west of Montreal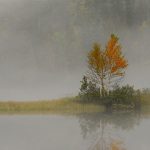 Montreal Origins & Evolution Montreal's rich history dates back to 1535 when the indigenous Iroquois people welcomed French explorer Jacques Cartier. Officially founded in 1642 by French settlers, the city rapidly developed into an essential hub for fur trading. Montreal's spectacular growth continued over the centuries, transforming this quaint outpost into a dynamic metropolis. Today, the city's deep-rooted history is..., Saint-Lazare spans about 70 square kilometers. The city's terrain is characterized by its sandy soils, beatiful birch and maple forests, and the four rivers that traverse it. Its climate is predominantly humid continental, typified by four distinctive seasons.
Saint-Lazare's population is marked by a rich cultural diversity, predominantly French-speaking citizens, with English-speakers constituting a significant minority. Families chiefly inhabit the landscape of the city, thanks to its reputation as a vibrant and safe environment sculpted for family life.
Cultural & Artistic Landscape in Saint-Lazare
Saint-Lazare is known for its rich cultural life. The city brims with events throughout the year, such as the Winter Carnival, Canada Day celebrations, and the popular Fête de la famille. The city showcases its commitment to arts at the Saint-Lazare Library, which regularly organizes art exhibitions featuring local and regional artists.
Theater and music also play an essential role in the cultural panorama of the city. The Community Center is home to several local theater productions, while summer concerts at the park offer opportunities to indulge in live music.
Educational & Research Facilities
Saint-Lazare is an educational hub with elementary, secondary schools, and English and French-language educational institutions. The Saint-Lazare Public Library, known for its Inuit art collection, plays a pivotal role in local education.
Saint-Lazare's Highlights & Recreation
Saint-Lazare offers a variety of recreational activities centered on nature. The standouts include the Parc nature les Forestiers-de-Saint-Lazare, with cross-country skiing, nature walks, horseback riding, and a public swimming pool. Meanwhile, the Parc du Domaine Vert is perfect for mountain biking, picnic spots, and hiking trails. The Saint-Lazare's extensive trail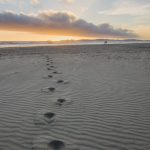 Trail Origins & Evolution The city of Trail, situated in British Columbia, Canada, holds a rich history that traces its roots to the 19th century. The city was founded by prospectors during the Gold Rush era, enticed by its bountiful deposits of minerals, mainly gold, silver, and copper. Later, the thriving mining industry prompted the construction of the Trail Smelter,... system is perfect for walkers, cyclists, and horse riders.
Commerce & Conveniences
Saint-Lazare is equipped with a plethora of local shops, including grocery stores, apparel retailers, and beauty salons. The town takes pride in its independent and small business retailers, from Parisian style bakeries to artisanal home-goods stores. The city also hosts seasonal farmers' markets and craft fairs to promote local producers.
Transport & Connectivity
Despite its rural atmosphere, Saint-Lazare boasts excellent transport links. Regular buses connect to Montreal and surrounding towns. Pierre Elliott Trudeau International Airport, located around 50 kilometers away, serves as the nearest airport.
Sports Facilities
Saint-Lazare shines in terms of sports facilities, with Le Complexe Sportif, offering a sports center where residents can practice various activities like skating and football. The city also boasts equestrian centers and arenas for outdoor winter activities.
Traveler's Final Take
Saint-Lazare, a city with an irresistible blend of rural charm and modern conveniences, invites you to delve into its vibrant community life, dynamic cultural scene, and expansive recreational facilities.
Must-Visit Spots in Saint-Lazare
Saint-Lazare Library
Parc nature les Forestiers-de-Saint-Lazare
Parc du Domaine Vert
Community Center
Le Complexe Sportif