Shediac Origins & Evolution
Birthed from the earliest French settlements in the 19th century, Shediac is a captivating city in Westmoreland County, New Brunswick, Canada. Its humble beginnings as a fishing village on the Northumberland Strait paved its way to being declared "The Lobster Capital of the World". A monument of the world's largest lobster stands in Rotary Park, a testament to Shediac's rich fishing history.
Over the years, Shediac has successfully combined rich historical traditions with a buoyant and vibrant environment, making it a prominent tourist spot in the region. Annual gatherings like the Lobster Festival held in July have become a part of the city's rich cultural tapestry, symbolizing their evolution while remaining grounded in tradition.
City's Geography & Demography
Lying on the breathtaking Northumberland Strait, Shediac enjoys a moderate Maritime climate, renowned for romantic, vibrant summers and chilly winters. This city enriches its natural beauty with accessible sandy beaches and the warmest saltwater in Canada. The city is home to around 6,000 people that add to its unique character, welcoming tourists with open arms every year.
Despite its relatively small population, Shediac has an impressively diverse demographic mixture. It's a city where Acadian culture thrives alongside Anglophone traditions and international influences, creating a rich multicultural fabric that further enhances this city's unique allure.
Cultural & Artistic Landscape in Shediac
Shediac's cultural scene is a beautiful blend of tradition and innovation. The city is home to a numerous artistic events throughout the year such as the famous Shediac Lobster Festival, a week-long event celebrating seafood, music, and dance.
The city's art and heritage can also be seen in the Eglise Historique de Barachois, a church with classic architecture that's been converted into a museum and exhibition space. This artistic haven hosts various local and international exhibitions annually, providing an engaging platform for artists and enthusiasts alike.
Educational & Research Facilities
While Shediac may be small, it does not lack in resources meant for knowledge seekers. It boasts a stand-out public library situated in the heart of the city, offering a perfect space for literature lovers, students, researchers, and working professionals.
With respect to academia, the city is served by various schools, including the Shediac Cape School. There are several colleges and universities in the nearby cities, ensuring ample opportunities for higher education not far from this city.
Shediac's Highlights & Recreation
From Parlee Beach Provincial Park, one of the best North American beaches, to Point du Chene Wharf, this city offers its visitors ample attractions to explore. Another major hotspot of tourism is the Pascal-Poirier Historic House Art Gallery and Museum, showcasing relic artifacts and works of local artists.
Shediac is also famous for recreational activities such as boating, sailing, windsurfing, and of course, swimming in the warm waters of the Northumberland Strait, thereby making it a paradise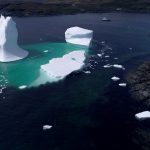 Paradise Origins & Evolution The story of Paradise begins in the late 1800s as a humble farming community. Over the past two centuries, it gradually evolved into one of the grandest living spaces one could find in Newfoundland and Labrador. Paradise was founded and developed along the Trans-Canada Highway's eastern tip, which eventually fueled its development as a glorious commercial... for adventure enthusiasts and nature lovers alike.
Commerce & Conveniences
Shediac's Main Street lined with shops, restaurants, and banks offers abundant conveniences for both residents and tourists. Shopping, dining, banking, postal services — everything is just a short walk away. For those visiting in the summer, the city hosts a Wednesday evening outdoor market filled with fresh local produce, crafts, foods, and entertainment.
Transport & Connectivity
Shediac stays well-connected with the rest of the country with the Trans-Canada Highway passing just north of the town and Shediac Bridge. It is also serviced by Maritime bus services making it incredibly convenient to travel to and from.
The Greater Moncton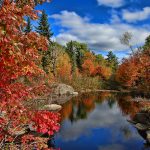 Moncton Origins & Evolution A gem nestled in the heart of Canada's Atlantic region, Moncton is a bustling city that's rich with history and culture. Established as a city in 1855, its roots trace back to Acadian settlers in the 1670s. Today, it stands as the largest city in New Brunswick and a leading cultural and economic hub in Atlantic... Roméo LeBlanc International Airport, located approximately 20 kilometers west of Shediac, provides crucial air connectivity, facilitating seamless travel to domestic and international destinations.
Sports Facilities
Despite its small size, Shediac shows great enthusiasm for sports. The city is home to Shediac Centre for Speed, featuring a variety of motor races including stock car racing. The city also offers tennis courts and sports grounds, contributing to a healthy lifestyle while creating a community of sports lovers.
Traveler's Final Take
Shediac is a multi-faceted city teeming with rich culture, captivating landscapes, and an enthusiastic community. Whether it's the traditional lobster fishing, picturesque beaches, or vibrant cultural events, Shediac offers an enriching blend of serenity and adventure, making it a must-visit location for any traveler.
"Must-Visit Spots in Shediac" includes the Rotary Park, Lobster Festival, Eglise Historique de Barachois, Public Library, Shediac Cape School, Parlee Beach Provincial Park, Point du Chene Wharf, Pascal-Poirier Historic House Art Gallery and Museum, Main Street for shopping, Maritime bus services, Greater Moncton Roméo LeBlanc International Airport, and Shediac Centre for Speed.