Ste. Anne Origins & Evolution
Steeped in heritage, Ste. Anne originates from a close-knit, predominantly Métis community hailing from the 19th century. Boasting a lineage tracing back to the fur trade era, the town came into existence following the establishment of a Roman Catholic Mission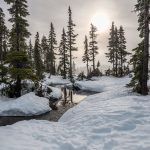 Mission Origins & Evolution Incorporated in 1892, Mission is a small, idyllic city in British Columbia, Canada. Its roots can be traced back to the establishment of St. Mary's Mission in 1861 by Father Fouquet. With abundant timberlands, the area started to develop significantly due to the forestry industry. The introduction of the Canadian Pacific Railway further fostered the city's... in 1856. Over the years, the town has evolved at a consistent pace, blending its innate charm with a tint of modern aesthetics while preserving its historical essence. Many of the town's buildings bear a striking resemblance to its roots, increasing its appeal as a town that traces the story of time.
The perpetual symbol of Ste Anne is its historical church, the Church of Immaculate Conception. This towering, impressive structure took nearly seven years to build and was finally completed in 1898. The church's grandeur, with its interior dominated by a hand-painted mural, tells tales of its vibrant past, offering a serene sanctuary that is a humbling reminder of the city's origins.
City's Geography & Demography
Nestled in the province of Manitoba, Canada, the town of Ste. Anne is a distinctive amalgamation of natural beauty and resilient community. The town, marked by serene riverbanks and picturesque landscapes, extends a warm welcome to anyone seeking an escape from the city's frenetic pace.
On the demographic front, Ste. Anne is home to approximately 3,100 residents, creating a genuinely intimate and tight-knit community. The town exhibits a spectacular blend of cultures, with a notable communion of Métis, French, and British heritage, making it a melting pot of diverse traditions and practices.
Cultural & Artistic Landscape in Ste. Anne
Ste. Anne thrives on a vibrant cultural and artistic landscape. The city plays host to an impressive array of cultural events throughout the year, such as the annual "Dawson
Dawson Origins & Evolution Dawson City, or simply Dawson, is nugget of history nestled in the Yukon populations, synonymous with the famous Klondike Gold Rush of the late 19th century, which led to its founding in 1896. Originally known as Mooresville, this settlement was the first established city in the Yukon and was key to the region's development. Dawson evolved... Trail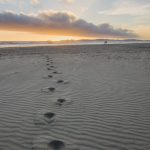 Trail Origins & Evolution The city of Trail, situated in British Columbia, Canada, holds a rich history that traces its roots to the 19th century. The city was founded by prospectors during the Gold Rush era, enticed by its bountiful deposits of minerals, mainly gold, silver, and copper. Later, the thriving mining industry prompted the construction of the Trail Smelter,... Days" where locals and visitors relish an exciting fair, parade, and fireworks display amongst other festivities.
It also takes pride in its local gallery, the Ste. Anne Museum, which houses an enriching collection of historical artefacts, reflecting the city's rich past. Though it doesn't boast grand theatres, the community's artistic pulse is no less thriving, as reflected in local productions orchestrated by the vibrant community.
Educational & Research Facilities
Education holds a significant place in the town of Ste. Anne, and its commitment to nurturing young minds is reflected in its well-established educational institutions such as the Ste. Anne Collegiate and an assortment of elementary schools.
Ste. Anne Library forms the cornerstone of the city's learning resources, boasting an extensive collection of books that cater to all age demographics of the community. The city also sustains strong connections with larger educational institutions in nearby Winnipeg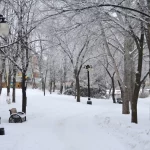 Winnipeg Origins & Evolution Known as the "Gateway to the West," Winnipeg, Manitoba's capital city, was originally settled by Indigenous peoples and later became a fur-trading post for the Hudson's Bay Company in the late 18th century. Officially incorporated as a city in 1873, Winnipeg quickly became a bustling railway hub due to its strategic location at the confluence of..., exposing its community to an even broader horizon of educational opportunities.
Ste. Anne's Highlights & Recreation
The town's charming landmarks and recreational offerings make it particularly appealing. Ste. Anne's magnificent church stands at its heart, while the Dawson Trail Museum represents a significant cultural landmark.
Outdoor enthusiasts can also revel in the canoe launch and picnic spots at Seine River, or take advantage of the various parks and green spaces such as Lions Park with their well-maintained playground equipment and green expanses. The town's intrinsic love for recreation is likewise echoed in their local hockey arena, which becomes a vibrant gathering spot during the winter months.
Commerce & Conveniences
Ste. Anne caters to everyday needs with its array of shops and convenient services. The town has its own grocery store, hardware store, credit union, and several eating establishments. Postal services are available in the town and the seasonal farmer's markets make shopping a delight.
Essential services such as medical and dental clinics, as well as fire and police services, ensure a safe and secure living environment. The local commerce also creates job opportunities, lending economic stability to the town.
Transport & Connectivity
Ste. Anne is well-connected to other parts of Alberta by road. The town is approximately 45 minutes southeast of Winnipeg, offering easy access to city amenities when needed. Locally, public transport is limited, encouraging a lifestyle where walking and cycling are common.
Sports Facilities
Ste. Anne boasts a rich sporting culture. It is home to the Ste. Anne Aces, a revered hockey team that has had its fair share of wins in the Carillon Senior Hockey League. The local arena is the main sporting venue, with games drawing in large crowds during the season, and becomes a bank of lively social interaction.
Traveler's Final Take
Ste. Anne, with its idyllic landscapes and peaceful ambiance, is a breath of fresh air for those accustomed to bustling city life. The town offers something for everyone – be it history buffs, culture enthusiasts, students, or sports lovers. Immersing in the rich cultural milieu, savoring the serenity of nature, or enjoying local sports – Ste. Anne promises a uniquely Canadian experience that lingers in the minds of visitors long after they've left.
Must-Visit Spots in Ste. Anne
Church of Immaculate Conception
Ste. Anne Museum
Seine River and its Canoe Launch
Lions Park
Ste. Anne Collegiate
Ste. Anne Library
Hockey Arena
Dawson Trail Museum
Local Farmer's Markets