Gibbons Origins & Evolution
Nestled in the heart of Alberta, Canada, the town of Gibbons – named after the first postmaster, William R. Gibbons – was first established in 1892. Its initial population was primarily comprised of French Canadian settlers, who, attracted by the allure of fertile farmlands, brought with them their tenacious spirit and unique customs. Development was slow until the railroad came in 1905, marking a new era for the town. While maintaining its quaint small-town allure, Gibbons has done a remarkable job of modernizing itself, becoming a thriving community without losing its rich historical charms.
Over the years, Gibbons has gradually transformed itself from a farming town to a suburban haven, attracting many residents from Edmonton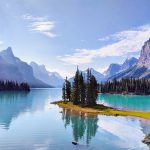 Edmonton Origins & Evolution Located on the North Saskatchewan River in Alberta, Canada, Edmonton is a city with a rich Native history dating back thousands of years to the indigenous tribes that once inhabited the region. European settlers arrived in the late 18th century, starting with the Hudson's Bay Company in 1795. They established Edmonton as a key trading post... due to its peaceful atmosphere and affordable housing. While maintaining its cultural heritage, Gibbons has not hesitated to embrace the future, with several infrastructure projects reflecting its forward-thinking attitude.
City's Geography & Demography
Gibbons is strategically located in the scenic Sturgeon River Valley, approximately 37 kilometers northeast of Edmonton. The town is surrounded by rolling hills, dazzling lakes, and is on the edge of the boreal forest, offering breathtaking views of Canada's natural beauty.
The climate in Gibbons is typically Canadian – long, cold winters and short but pleasantly warm summers, with the unique phenomenon of long daylight hours throughout summer due to its northern latitude. As of the latest census, Gibbons has an estimated population of approximately 3,159 individuals, with a steady growth rate largely attributed to its proximity to Edmonton.
Cultural & Artistic Landscape in Gibbons
Despite its size, Gibbons is rich in cultural experiences. It is home to an array of local events such as the annual Pioneer Days festival, which celebrates Gibbons's heritage with an array of activities such as pancake breakfasts, parades, and concerts. The Banana Days festival, another unique town tradition, offers locals and tourists a fascinating insight into the community's quirky sense of humor.
In terms of culture, the Gibbons Museum offers visitors a comprehensive look at the town's history and heritage. While the town does not house a theater or gallery, the close proximity to Edmonton allows residents and visitors to experience a multitude of cultural events, including concerts, art exhibitions, and theater performances.
Educational & Research Facilities
Gibbons is served by Sturgeon Public School Division and Greater North Central Francophone Education Region, which includes Gibbons School and École Citadelle – a French Immersion school. There is also the Gibbons Public Library providing a vast selection of books, digital media, and research capabilities.
Gibbons's Highlights & Recreation
The natural surroundings of Gibbons are a major draw for nature lovers. Echo Glen Park, with its serene trout pond, is a favorite among locals for picnics and outdoor gatherings, while the Sturgeon Valley, with its sweeping views and diverse wildlife, offers unparalleled opportunities for hiking and photography. The Poplar Ridge RV Park and Equine Facility are must-visit spots for horse lovers and campers alike.
Commerce & Conveniences
Despite its small size, Gibbons offers an array of shops, services, and amenities for the convenience of residents and visitors alike. The town features local businesses, grocery stores, restaurants, banks, and a post office. Seasonal sales are common in many of its local stores, offering excellent deals to shoppers.
Transport & Connectivity
Due to its excellent location, Gibbons is easily accessible by road via Highway 28A, making it a convenient transit hub for travelers. It is served by commuter bus lines connecting it to Edmonton and other surrounding areas. While it does not have its own airport, Gibbons is only a short drive from Edmonton International Airport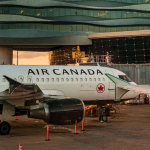 The Historical Significance of Edmonton International Airport Come be a part of the living history at Canada's Edmonton International Airport. Opening its doors for the first time in 1960, this facility has served as a gate to the sky for countless passengers and transport operations. Over the years, it's seen immense growth, playing a critical role in Alberta's economic growth..., ensuring connectivity to the rest of Canada and the world.
Sports Facilities
Gibbons hosts a multitude of sports facilities designed to cater to the town's love for physical activities. The Gibbons Community Park provides multi-use sports fields, while an indoor arena caters to winter sports enthusiasts.
Traveler's Final Take
Gibbons is a charming mix of old-world charm and modern conveniences. With its friendly locals, beautiful landscapes, and a myriad of cultural, recreational, and sporting activities, it is a must-visit destination for those seeking to experience the quiet, relaxed pace of a small Canadian town.
Must-Visit Spots in Gibbons:
Gibbons Museum
Echo Glen Park
Sturgeon Valley
Poplar Ridge RV Park and Equine Facility
Gibbons Community Park
Gibbons School and École Citadelle
Gibbons Public Library
Local shops and seasonal sale outlets