Bracebridge Origins & Evolution
Nestled in the heart of Muskoka, Ontario, Bracebridge is a quaint and charming town known for its scenic landscapes and warm community spirit. Founded in 1858, Bracebridge was initially known for its lumber and grist mills powered by the robust Muskoka River. It later evolved into a bustling hub for commerce and tourism, largely due to the area's stunning natural beauty and the arrival of the railway in 1885. The town has managed to preserve much of its historic character while accommodating modern conveniences, making Bracebridge an appealing blend of old and new.
Today, Bracebridge remains a seasonal hotspot attracting visitors with its rich history, natural attractions, cultural events, and recreational activities. The town is also home to several heritage sites, including the Woodchester Villa, one of the very few examples of Octagon design in Ontario, making its history tangible and accessible to both residents and tourists.
City's Geography & Demography
Situated in the Canadian Shield region, Bracebridge is surrounded by pristine lakes, dense forests, and rolling hills, providing the town with a distinctive and rugged charm. The town experiences a humid continental climate, characterized by warm summers and cold, snowy winters, providing ample opportunities for both summer and winter outdoor activities.
As of 2021, Bracebridge's population is approximately 16,000. While smaller in size, the population of Bracebridge reflects an eclectic mix of year-round residents and seasonal inhabitants, enriching the community with a diverse array of perspectives.
Cultural & Artistic Landscape in Bracebridge
Culture and arts thrive in Bracebridge. The town hosts annual events such as Muskoka Arts and Crafts Summer Show, The Fire and Ice Festival, and Muskoka Autumn Studio Tour, attracting artists and enthusiasts alike. The Norwood Theatre, a surviving example of a vaudeville-motion picture house, provides a stage for various performances, reinforcing Bracebridge's thriving cultural scene.
The Chapel Gallery, an initiative of the Muskoka Arts & Crafts, regularly showcases exhibits from local and regional artists. Meanwhile, the Muskoka Discovery Centre offers a delightful trip down memory lane with exhibits focused on the region's natural and cultural history.
Educational & Research Facilities
Bracebridge is committed to nurturing intellectual curiosity and advancement, as demonstrated by its educational facilities. Nipissing University's Muskoka Campus, offers programs catered towards adult learners while Bracebridge Public Library serves as a key resource for the community, providing free access to information, technology, and enriching programs.
Bracebridge's Highlights & Recreation
Bracebridge is exceptionally rich in natural beauty. Perhaps the town's most striking feature is the Bracebridge Falls located in the downtown core, one of the few places in North America where the water flows under the main street. Recreation activities are aplenty – from hiking the Wilson's Falls Trail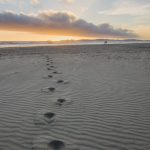 Trail Origins & Evolution The city of Trail, situated in British Columbia, Canada, holds a rich history that traces its roots to the 19th century. The city was founded by prospectors during the Gold Rush era, enticed by its bountiful deposits of minerals, mainly gold, silver, and copper. Later, the thriving mining industry prompted the construction of the Trail Smelter,..., to swimming at the Kirby's Beach Park, to skiing at the Muskoka Ski Club.
Commerce & Conveniences
Bracebridge maintains a vibrant economy, powered by an enticing selection of shops, ranging from boutiques, antique shops to homegrown farmer's markets. Major banks, postal services, and well-stocked grocery stores underscore the city's commitment to providing residents with all necessary amenities. The town's seasonal sales reflect the town's changing rhythms, with winter festivals and summer celebrations often accompanied by enticing deals and discounts.
Transport & Connectivity
Despite its small size, Bracebridge boasts remarkable connectivity. Bracebridge Transit offers comprehensive bus service, while the Bracebridge Aerodrome provides aviation services to regional travelers. Major provincial highways, like Highway 11, allow easy access to Toronto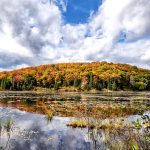 in this paragraph summarize the city highlights and end with a list "Must-Visit Spots in Toronto". Toronto Origins & Evolution Toronto, Canada's largest city, can trace its roots back to the late 18th century. Originally known as Fort York, it was established by the British as a strategic location during the American Revolutionary War. Despite changes and challenges, Toronto swiftly..., and the rest of Ontario.
Sports Facilities
Sporting activities and facilities are abundant in Bracebridge. The Bracebridge Sportsplex and the Memorial Arena provide a venue for various sporting activities, including swimming, tennis, skating, and hockey, reflecting the town's vibrant sports culture.
Traveler's Final Take
In essence, Bracebridge is more than just a town; it's a lifestyle offering varieties of recreations, attractive landscapes, rich history and culture. Whether it's absorbing the town's historic charm, participating in cultural festivals, exploring educational offerings, indulging in recreational activities, or simply enjoying the town's commerce and conveniences, Bracebridge offers something for everyone.
Must-Visit Spots in Bracebridge
1. Woodchester Villa
2. Bracebridge Falls
3. Norwood Theatre
4. Wilson's Falls Trail
5. The Chapel Gallery
6. Muskoka Discovery Centre
7. Kirby's Beach Park
8. Muskoka Ski Club
9. Bracebridge Sportsplex and Memorial Arena
10. Bracebridge Public Library