Saint-Jean-sur-Richelieu Origins & Evolution
Cradled by the tranquil and scenic Richelieu River, Saint-Jean-sur-Richelieu in Quebec province, Canada, is a city seeped in history and charm. Founded in 1666 as Fort Saint-Jean, it has been a bastion of military importance in numerous epochs of Canadian history – from its founding days as a French colonial outpost to serving as a hub of training for the Royal Military College Saint-Jean. Today, this city is a vibrant blend of historical richness and modern convenience, populated by more than 95,000 friendly, French-speaking inhabitants.
Over the centuries, Saint-Jean-sur-Richelieu has evolved magnificently, preserving the character of its past while welcoming modernity with open arms. Shortened colloquially to Saint-Jean, the city's main allure lies in its unique blend of cultural richness, palpable history, and the undeniable charm of small-town Quebec.
City's Geography & Demography
Located on the banks of the Richelieu River in the regional county municipality of Le Haut-Richelieu, Saint-Jean-sur-Richelieu is situated close to Montreal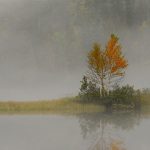 Montreal Origins & Evolution Montreal's rich history dates back to 1535 when the indigenous Iroquois people welcomed French explorer Jacques Cartier. Officially founded in 1642 by French settlers, the city rapidly developed into an essential hub for fur trading. Montreal's spectacular growth continued over the centuries, transforming this quaint outpost into a dynamic metropolis. Today, the city's deep-rooted history is..., offering a serene retreat from the bustling metropolis. The city experiences a humid continental climate, characterized by warm summers and freezing winters, a typical feature of its southern Quebec location.
With a population that predominantly speaks French, the city manages to maintain a calm and serene ambiance, despite its growing population. Over the years, Saint-Jean-sur-Richelieu has become popular among young families and retirees, making it a lively mix of dynamic youth and nurturing wisdom.
Cultural & Artistic Landscape in Saint-Jean-sur-Richelieu
Saint-Jean-sur-Richelieu's cultural milieu is a riot of vibrant festivities, heritage sites, and artistic wonders. The city's International Balloon Festival, held annually in August, should be at the top of any visitor's itinerary. When it comes to historical and cultural monuments, the Saint-Jean-sur-Richelieu Cathedral is a notable example of neo-Gothic architecture.
Moreover, the city boasts a cheerful artistic scene, with venues like the Théâtre des Deux Rives and art galleries dedicated to promoting local artists' works. The musée du Haut-Richelieu is another must-visit, offering fascinating insights into the region's past.
Educational & Research Facilities
Education also holds prominence in Saint-Jean-sur-Richelieu. The city is home to the Royal Military College Saint-Jean, renowned for its rigorous academia and steadfast tradition. There are also several public libraries that serve as sanctuaries for literature lovers and researchers alike. The Bibliothèque Saint-Luc, for instance, hosts a rich collection of books and digital resources.
Saint-Jean-sur-Richelieu's Highlights & Recreation
Visitors to Saint-Jean-sur-Richelieu are granted ample opportunities to explore the city's outdoor attractions. Parcours du Vieux-Saint-Jean, with its beautiful walking trails, historic buildings, and waterfront views, is a hit among locals and tourists. For water enthusiasts, the Chambly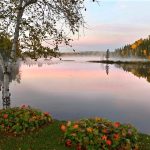 Chambly Origins & Evolution Chambly holds both historical charm and modern attraction, thanks in part to its rich legacy. Founded in 1673 by Frenchman Jacques de Chambly, the city strategically sits in the heart of Quebec's Montérégie region. Initially a frontier fort designed to protect New France from Iroquois attacks, Fort Chambly, the city's landmark, bears witness to this rich... Canal is a favored spot for boat rides.
Commerce & Conveniences
Shoppers won't be disappointed in Saint-Jean-sur-Richelieu. One can find everything from charming boutique stores in downtown Saint-Jean to comprehensive department stores. Numerous banks, post offices, and other services ensure residents and visitors are well catered to their needs. Moreover, several seasonal sales and events draw crowds to local businesses, making the city a vibrant commercial hub.
Transport & Connectivity
Saint-Jean-sur-Richelieu boasts a robust transport system. The Saint-Jean-sur-Richelieu public transit offers frequent bus services within the city and to neighboring areas. The neighbouring Pierre Elliott Trudeau International Airport in Montreal caters to more global connectivity needs.
Sports Facilities
For sports fanatics, Saint-Jean-sur-Richelieu provides varied options. The Colisée Isatis Sport Chambly is a popular stadium that often hosts hockey games. The local parks and sports complexes also cater to various sports, from football and soccer to athletics and more.
Traveler's Final Take
Saint-Jean-sur-Richelieu is a city that welcomes and charms visitors with its blend of history, culture, and scenic beauty. Its well-preserved historical structures, picturesque landscapes, excellent educational institutions, and thriving baseball scene make it a fascinating cityscape where the past meets the present gracefully. Whether you're planning a day trip or a prolonged stay, Saint-Jean-sur-Richelieu is sure to leave a lasting impression.
Must-Visit Spots in Saint-Jean-sur-Richelieu
Royal Military College Saint-Jean
Théâtre des Deux Rives
Parcours du Vieux-Saint-Jean
Musée du Haut-Richelieu
Saint-Jean-sur-Richelieu Cathedral
International Balloon Festival
Bibliothèque Saint-Luc
Chambly Canal
Colisée Isatis Sport Chambly
Various local boutiques and department stores