Wellington Origins & Evolution
The picturesque city of Wellington, located in Prince Edward County, Ontario, Canada, reveals a fascinating history. Founded in the 18th century, it has flourished into an appealing destination while retaining its original charm and serenity. Evidence of its past lives on in the beautiful architecture seen throughout the town, including the charming Drake Devonshire, a historic iron foundry reimagined into an award-winning boutique hotel. The Wellington Heritage Museum, housed in a Quaker Meeting House built in 1885, offers further insights into the city's history, focusing on the evolution of Wellington from its founding through to its development as a thriving modern community.
City's Geography & Demography
Nestled on the northern shores of Lake Ontario, Wellington enjoys a moderate four-season climate, resulting in delightful seasonal changes. The city's warmth and charm is well matched by its population, an enchanting mix of around 1700 residents. Visitors often remark on the unique and welcoming atmosphere that this city provides, something that comes naturally to the friendly and hospitable locals living in Wellington.
Cultural & Artistic Landscape in Wellington
Wellington is a hub of cultural vitality and artistic vibrancy. Its calendar is chock-full of regular events like The Artists' Trail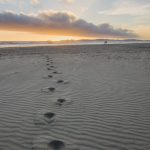 Trail Origins & Evolution The city of Trail, situated in British Columbia, Canada, holds a rich history that traces its roots to the 19th century. The city was founded by prospectors during the Gold Rush era, enticed by its bountiful deposits of minerals, mainly gold, silver, and copper. Later, the thriving mining industry prompted the construction of the Trail Smelter,... and the Summer Music Series, enhancing Wellington's cultural allure. The city is also home to several museums, galleries and theaters. The Wellington Arts Gallery showcases local artists and offers visitors a chance to purchase unique pieces; while Festival Players of Prince Edward County, a professional summer theater company, delivers high-quality performances in the town's amphitheater.
Educational & Research Facilities
Wellington's commitment to education is evident in its well-equipped libraries and institutions. Wellington Public Library, a valuable asset to the community, offers extensive resources and programs for residents and visitors alike. Equally impressive is the Wellington School of Cooking, a professional culinary school that attracts aspiring chefs from around the world.
Wellington's Highlights & Recreation
A traveller's delight, Wellington boasts a plethora of landmarks, parks, and recreational spots. Wellington Rotary Beach, with its vast sandy shore, presents spectacular views of Lake Ontario. Wellington on the Lake Golf Course offers golf enthusiasts a well-maintained 9-hole course. And let's not forget Wellington Farmers' Market – a treat for food lovers, where local producers sell their farm fresh goods.
Commerce & Conveniences
The city accommodates comprehensive commercial services, including shops, banks, and postal services. Wellington's Main Street features an assortment of boutique shops and cafes, while annual events like the Wellington Water Week encompass engaging opportunities to snag unique items on seasonal sale.
Transport & Connectivity
Wellington is well-connected with a robust public transportation system and several intercity routes. The city's proximity to the Toronto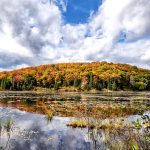 in this paragraph summarize the city highlights and end with a list "Must-Visit Spots in Toronto". Toronto Origins & Evolution Toronto, Canada's largest city, can trace its roots back to the late 18th century. Originally known as Fort York, it was established by the British as a strategic location during the American Revolutionary War. Despite changes and challenges, Toronto swiftly... Pearson International Airport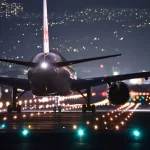 Historical Significance Toronto Pearson International Airport, named after the Nobel Laureate, Canadian Statesman, and 14th Prime Minister Lester B. Pearson, carries a rich and intriguing history. Opened in 1937 as a small, 380-acre airport named "Malton Airport," it has grown exponentially to become Canada's largest and busiest airport - a hub that stands as an emblem of the nation's rapid... enhances its accessibility. Moreover, the Wellington Harbor is a busy transit hub for seafarers and serves as a popular drop-in spot for boaters cruising Lake Ontario.
Sports Facilities
Wellington is well-equipped with sports facilities, providing several opportunities for residents and visitors to engage in various sports. The Lehigh Arena and Wellington Dukes – local staples for hockey fans, and the Wellington Tennis Club, contribute to the city's sporting pride.
Traveler's Final Take
Wellington strikes the perfect balance between preserving its rich heritage and introducing contemporary amenities and services. Its impressive array of attractions coupled with its welcoming community renders it a must-visit destination. Whether you're a history buff, an art enthusiast, a foodie, a sports aficionado or a nature lover, Wellington in Canada promises a memorable experience.
Must-Visit Spots in Wellington:
1. Drake Devonshire
2. Wellington Heritage Museum
3. Wellington Arts Gallery
4. Festival Players of Prince Edward County
5. Wellington Public Library
6. Wellington School of Cooking
7. Wellington Rotary Beach
8. Wellington on the Lake Golf Course
9. Wellington Farmers' Market
10. Wellington's Main Street shops
11. Wellington Harbor
12. Lehigh Arena and Wellington Dukes
13. Wellington Tennis Club