Hampton Origins & Evolution
Located in the province of New Brunswick, Hampton has a rich history that began with its establishment in the late 18th century. Originally incorporated as a town in 1785, it was formed by Loyalists who fled from the American Revolution. Today, Hampton is known for its rich cultural heritage, which is well-preserved in its architecture and social customs. The city has evolved significantly since its founding, transitioning from a primarily agriculture-driven economy to one that incorporates various modern industries. Yet, it retains the quintessential charm of a small town, with strong community ties and a relaxed way of life.
City's Geography & Demography
As for its geographic placement, Hampton is situated in the scenic Kennebecasis River valley and is surrounded by beautiful hills and forests. The city has a temperate climate characterized by warm summers, cool autumns, and cold winters. According to the most recent census, Hampton has a population of roughly 4,300. The demographic composition is diverse, with people of various age groups co-existing harmoniously. The city prides itself on being a close-knit community where everyone knows one another.
Cultural & Artistic Landscape in Hampton
Hampton's cultural and artistic landscape is vibrant and diverse. From the Hampton Arts Festival that showcases the works of local artists to the weekly live music performances that are hosted in the summer, Hampton is a hotspot for art enthusiasts. Furthermore, the Kings County Museum provides an excellent platform to explore the fascinating local history and heritage of the city. The city is home to a community theater, which hosts various plays and recitals.
Educational & Research Facilities
Hampton is home to several well-established educational institutions. Hampton Elementary School and Hampton High School are known regionally for their high academic standards. Recreational and research facilities abound in the city, including the Dr. James Dobson Observatory, which offers state-of-the-art facilities for astronomical studies to both students and research scholars.
Hampton's Highlights & Recreation
In terms of landmarks, the Kings County Courthouse, a historical site constructed in the 1870s, stands as a proud testament to the city's rich history. Heated by the thrill of discovery? You should visit Dutch Point Park, which is ideal for picnics, leisurely walks, and bird-watching opportunities. Additionally, the Hampton Golf Club offers golf enthusiasts a challenging course coupled with fantastic views.
Commerce & Conveniences
For shopping and commercial needs, the Main Street of Hampton houses a variety of local boutiques, general stores, and specialty shops. Banks and postal services can be easily found around the city center, ensuring convenient access for residents and visitors alike. Moreover, Hampton also holds seasonal farmer's markets that are a treat for bargain hunters and fresh produce lovers.
Transport & Connectivity
The city's public transport system is efficient with bus services connecting different parts of the city. The nearest airports are Saint John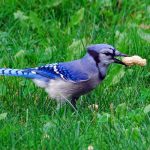 Saint John Origins & Evolution Saint John, located in the heart of the Bay of Fundy in the province of New Brunswick, is Canada's oldest incorporated city and one of its spectacular urban gems. The story of Saint John dates back to 1604 when it was first discovered by French explorers, being officially established as a city in 1785. Its... Airport and Fredericton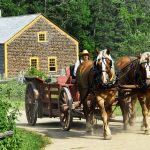 Fredericton Origins & Evolution Fredericton, the capital of the Canadian province of New Brunswick, has a rich history tracing back to its indigenous Maliseet and Mi'kmaq roots. Multiple waves of migration moulded Fredericton's cultural landscape, which began with the 18th-century Acadian settlers, followed by United Empire Loyalists escaping the American Revolution. Fredericton officially became a city in 1848 and has... International Airport, which are within driving distance. Getting around is also convenient with Highway 1 running through the city, linking it to other major cities in New Brunswick.
Sports Facilities
In the realm of sports, the town's state-of-the-art Hampton Arena provides for exciting hockey matches and ice skating sessions. The Hampton Riding Centre is a hub for equestrian sports enthusiasts, offering horse riding lessons and hosting competitions.
Traveler's Final Take
With its unique mix of history, cultural vibrancy, education centers, recreational spots, modern facilities, and natural beauty, Hampton delivers a decidedly wholesome experience. The city's close-knit community ambiance adds to its allure, making it a refreshing getaway from the busy metropolitan life.
Must-Visit Spots in Hampton
Kings County Museum
Dr. James Dobson Observatory
Kings County Courthouse
Dutch Point Park
Hampton Golf Club
Main Street
Seasonal Farmer's Markets
Hampton Arena
Hampton Riding Centre