Pasadena Origins & Evolution
Pasadena, situated in the heart of Newfoundland in Canada, was incorporated as a town in the latter part of the 20th century, notably in the 1950s. Since then, the town has evolved significantly, transitioning from a rural community to a thriving urban center. The initial growth concentrated around a burgeoning lumbering industry, eventually morphing into an economy driven by commerce and services.
Today, Pasadena's unique narrative is reflected in its architecture, culture, and community spirit. The Pasadena Heritage Museum, a notable landmark, pays homage to the town's heritage, housing artifacts, stories, and photographs of the pioneers who once lived in the area.
City's Geography & Demography
Pasadena is perched on the western bank of Deer Lake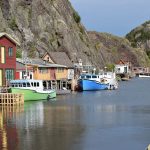 Deer Lake Origins & Evolution Nestled in a picturesque setting, Deer Lake, a small progressive community in Newfoundland and Labrador, Canada, holds a rich history tracing back to the 1800s. Originally known as Second Pond, it was incorporated as Deer Lake in 1925 owing to the abundant deer population. Historically, Deer Lake has thrived predominantly in the logging and paper... and sprawling at the base of the towering Blomidon Mountains. It revels in a moderate climate, characterized by relatively mild winters and temperate summers.
This peaceful town is filled with a robust population primarily made up of locals with deep connections to the region's history. Moreover, Pasadena has recently grown in popularity among retirees for its serene, nature-filled, and community-focused lifestyle.
Cultural & Artistic Landscape in Pasadena
The rich, cultural tapestry of Pasadena is showcased in its yearly events, community gatherings, and art venues. The Pasadena Strawberry Festival, a highlight of the community's calendar, is a summer tradition that has drawn locals and tourists alike with its festive parades, delicious strawberry-inspired sweet treats, and spirited community games.
Equally noteworthy is the Pasadena Public Library, which goes beyond its function as a repository of literature. It hosts community-based events and exhibitions that encourage the appreciation of local artists and their crafts.
Educational & Research Facilities
Pasadena prides itself on its commitment to education, fostering academic growth with its institutions such as the Pasadena Academy. The academy is backed by a strong faculty committed to offering essential life skills alongside academic excellence.
Not far from Pasadena is the renowned Grenfell Campus of the Memorial University of Newfoundland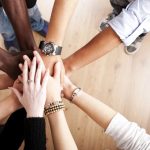 Introduction: A Journey Through Memorial University As you step foot onto the grounds of Memorial University of Newfoundland, you are immediately drawn in by the rich history and architectural beauty that envelops every corner of this iconic landmark. Located in St. John's, Newfoundland and Labrador, Memorial University holds a special place in the hearts of Canadians, representing not only a..., solidifying this region as a cornerstone of Canadian research and higher education.
Pasadena's Highlights & Recreation
The natural beauty of Pasadena is unparalleled. South Brook Park, with its verdant expanses and playground areas, has proven to be a popular spot for family picnics and outdoor recreations. Alternatively, the Deer Lake Beach offers an idyllic location for peaceful rendezvous with nature.
Commerce & Conveniences
Pasadena's commercial hub is small yet bustling with activity. From locally-owned businesses at Pasadena Place Mall to various banking facilities and post services, convenience is never far. The town's regular farmers' markets are a hit among locals, selling fresh produce and artisanal goods.
Transport & Connectivity
Connectivity is made easy with the Trans-Canada Highway passing straight through Pasadena. The Deer Lake Regional Airport, lying just a short drive away, offers regular flights across Canada. The town's reliable bus service ensures that getting around is never inconvenient for residents or visitors.
Sports Facilities
Pasadena is also recognized for its excellent sporting facilities. The local ski resort, with its well-maintained slopes, draws both novice and professional skiers. The Pasadena Ski and Nature Park offer not just winter recreation but biking and walking tracks in the summer months.
Traveler's Final Take
Ultimately, Pasadena embodies the heart of Canadian living – a perfect blend of beautiful landscapes, rich history, vibrant culture, and modern convenience. The town is a testament to a community-driven life. It is a place that takes pride in its roots while embracing growth and evolution.
Must-Visit Spots in Pasadena
– Pasadena Heritage Museum
– Deer Lake
– Pasadena Strawberry Festival
– Pasadena Public Library
– Pasadena Academy
– Grenfell Campus of the Memorial University of Newfoundland
– South Brook Park
– Deer Lake Beach
– Pasadena Place Mall
– Farmers Markets
– Deer Lake Regional Airport
– Ski Resort and Pasadena Ski and Nature Park.