High Level Origins & Evolution
High Level's inaugural chapter began in the 1940s when the town was originally established as a temporary US Army airbase during the construction of the Alaska Highway. Surrounded by alluring Northern Alberta Wilderness and Mackenzie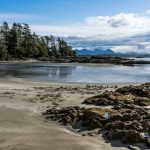 Mackenzie Origins & Evolution Situated in the Northern part of British Columbia, the small Canadian town of Mackenzie was founded in the 1960s. It was initiated as a small forest industry-based settlement. The town's name was derived to honor Sir Alexander Mackenzie, a Scottish explorer who travelled through the area of Mackenzie on his historic journey to the Pacific Ocean... Highway, the town gradually evolved into a vibrant community. The continuous flow of exploration, trading, and settlement in High Level has left an indelible mark on its culture and character. Today, it represents one of the fastest-growing dynamic cities in the Northwest Territories, with a rich legacy of economic developments, particularly in oil, gas, forest industries, and agriculture.
From its beginnings as a single-industry town, High Level has since blossomed into a fruitful hub of multi-dimensional economic activities. Tracing its roots to foundational industries like logging and farming, the city has seen expansions into various sectors such as retail, healthcare, and education, attesting to the adaptable character of High Level and its populace.
City's Geography & Demography
Stretching across Northern Alberta's vast land, High Level is positioned at a strategic junction of Highway 58 and Mackenzie Highway, 727 km north of Edmonton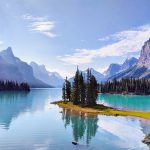 Edmonton Origins & Evolution Located on the North Saskatchewan River in Alberta, Canada, Edmonton is a city with a rich Native history dating back thousands of years to the indigenous tribes that once inhabited the region. European settlers arrived in the late 18th century, starting with the Hudson's Bay Company in 1795. They established Edmonton as a key trading post.... The striking precipice-guided landscape creates a dramatic backdrop with a unique micro-climate, characterized by long, cold winters and short, warm summers. The town is enveloped by a thick belt of Northern Boreal forest, romantically juxtaposed by the Hay-Zama Lakes, offering an intriguing blend of ecological diversity.
The city holds a population teeming with diverse ethnicities, a visible testament to its reputation as an inclusive and welcoming community. The diverse demography is filled with First Nations communities, including Dene Tha' and Beaver First Nation, contributing to the multicultural fabric of High Level.
Cultural & Artistic Landscape in High Level
Year-round events give plenty of opportunities to gather and celebrate the city's rich cultural tapestry. The annual High Level Trade Show, High Level Rodeo, and Canada Day celebrations are a few of the events that hone a thriving community spirit. The High Level Outdoor Winter Carnival even celebrates the city's geographical distinction, making the most of its long, chilling winters.
Artistic significance is not lost on the cityscape. The Mackenzie Crossroads Museum and Visitor Centre becomes the city's artistic focal point, which houses local and regional historical artefacts, Indigenous art collections, and offers a unique glimpse into the region's historical journey. The High Level Fine Arts Society and Playwright's Theatre also serve as the city's artistic cradles, stimulating a lively art scene within the community.
Educational & Research Facilities
High Level takes pride in its robust educational scene that caters to the growing needs of its diverse populace. The High Level Public School is a valuable institution providing primary to secondary education, maintaining a progressive approach to learning. Another significant presence is the Northern Lakes College; it offers a variety of programs and courses ideal for both local residents and international students.
For research and study, look no further than the High Level Municipal Library. Along with a vast collection of books and digital resources, it also conducts various community learning programs, fostering an atmosphere of curiosity and learning.
High Level's Highlights & Recreation
For nature enthusiasts, High Level offers an array of recreational parks and green spaces. Notably, Dahl Park and Hutch Lake Park create tranquil recreation spots for family picnics, fishing, and camping. The Footner Lake Forest Recreation Area introduces visitors to trails for hiking and areas for water sports, an ideal venue for outdoor activities.
The town is also home to Elon Musk's Borealis GeoPower project. This unique geothermal resource offers not just clean energy but also becomes a distinguished landmark that exhibits the town's commitment towards sustainable energy.
Commerce & Conveniences
The city's commerce is well structured with an assortment of chains and independently operated stores. Towering as the city's primary shopping spot, the High Level Plaza thrives with a mix of retail shops, cafes, restaurants, and banks. For postal services, Canada Post is conveniently located right in the town centre.
Throughout the year, seasonal sales offer great bargains buoyed by the city's prosperous local businesses. The High Level Municipal Farmer's Market, held weekly from July to September, adds to the city's thriving commerce landscape, offering visitors a taste of the city's fresh produce and local specialties.
Transport & Connectivity
Mobility in High Level is streamlined with an integrated network of public transport systems, including a regular transit bus service. The High Level Airport, situated 5 km south of the town, provides commercial fights to Edmonton and other regional points, ensuring the city's connectivity with the rest of Canada.
Sports Facilities
Athletic spirits thrive in High Level with its well-equipped sports facilities. The High Level Sports Complex, with its modern ice arena, caters to a wide range of sports and activities year-round, while the High Level Golf & Country Club invites golf enthusiasts with its appealing course layout.
Traveler's Final Take
A city of contrasts, High Level effortlessly merges harsh landscapes with warm hospitality, industrial progress with ecological commitment, and traditional values with evolving modernity. It's a contender for those seeking an off-the-beaten-path destination, offering a dose of robust wilderness and a thriving community life.
Must-Visit Spots in High Level
Mackenzie Crossroads Museum and Visitor Centre
High Level Municipal Library
High Level Public School
Northern Lakes College
Dahl Park
Hutch Lake Park
Footner Lake Forest Recreation Area
Borealis GeoPower Project Site
High Level Plaza
Canada Post
High Level Municipal Farmer's Market
High Level Airport
High Level Sports Complex
High Level Golf & Country Club