Mackenzie Origins & Evolution
Situated in the Northern part of British Columbia, the small Canadian town of Mackenzie was founded in the 1960s. It was initiated as a small forest industry-based settlement. The town's name was derived to honor Sir Alexander Mackenzie, a Scottish explorer who travelled through the area of Mackenzie on his historic journey to the Pacific Ocean in 1793.
Throughout its history, Mackenzie faced numerous forestry industry strikes and financial struggles, yet the town persevered. Today, it stands as an emblem of thriving resilience and industrial determination with a strong connection to its historical roots and naturally beautiful surroundings.
City's Geography & Demography
Mackenzie is located at the Southern end of Williston Lake along Highway 39. Surrounded by breathtaking natural landscapes, the town offers a serene and vibrant atmosphere. Mackenzie experiences a humid continental climate with heavy snowfalls during winters and pleasantly warm summers. This unique combination of natural beauty and its year-round accessibility attracts visitors from every part of the world.
With a population just over 3,000, Mackenzie is a tight-knit community abounding in cultural diversity. Most residents are directly or indirectly involved in forestry, mining industries or tourism-related jobs, reflecting the town's economic core.
Cultural & Artistic Landscape in Mackenzie
The Mackenzie community is rich with cultural and artistic impressions. The Mackenzie Public Library, beyond its literary collection, frequently hosts cultural and educational events, gathering together locals and visitors.
The town is also home to The Mackenzie Arts Centre which offers a plethora of programs including workshops, camps, and exhibitions. It's also known for the World's Largest Tree Crusher, a historical landmark and impressive symbol of Mackenzie's forestry heritage.
Educational & Research Facilities
Despite being a small town, Mackenzie prides itself on its educational prowess. Mackenzie Elementary School, John McInnis Junior Secondary School, and Mackenzie Secondary School are the cornerstones of local education.
The town also benefits from a branch of the College of New Caledonia. Aside from providing adult education, the institution conducts learning sessions on forestry, a key part of Mackenzie's industrial background.
Mackenzie's Highlights & Recreation
Outdoor lovers will be delighted by opportunities for adventure in Mackenzie. This includes boating or fishing on Morfee Lake, hiking along the beautiful Morfee Mountain trails, or simply camping in the wilderness.
The town's recreational prides also include Bijoux Falls Provincial Park, a popular resting spot along Pine Pass, where visitors are treated to stunning waterfall views. During winters, Powder King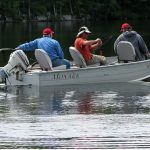 King Origins & Evolution A peaceful hamlet settled in 1801, King boasts an intriguing history steeped in indigenous values and rich European influences. Originally inhabited by the Huron-Wendat natives, King was later integrated into British society when Governor John Graves Simcoe divided Upper Canada into townships, King being one of them. Over the centuries, it transformed from a farming colony... Mountain Resort, about an hour away, becomes the hub for snowboarding and skiing.
Commerce & Conveniences
Mackenzie offers a wide array of local shops, supermarkets, banks, and essential amenities readily available for locals and tourists. Seasonal sales are a common tradition among local businesses, especially during holiday periods.
The town is equipped with a postal service, health care facilities, and other such amenities to ensure the convenience and satisfaction of the resident community.
Transport & Connectivity
Although Mackenzie is remotely located, the town ensures good connectivity with other parts of British Columbia via Highway 39, a major route traversing through Mackenzie. Furthermore, the town benefits from Greyhound bus services and the Mackenzie airport, facilitating travel to and from Mackenzie with relative ease.
Sports Facilities
Mackenzie values sports and recreation, featuring facilities like the Mackenzie & District Recreation Centre. It houses an arena, a fitness centre and even a curling rink. Mackenzie Golf and Country Club is a prime location for golf enthusiasts.
Traveler's Final Take
As a remote town that's connected to nature, Mackenzie provides a comforting retreat for those hoping to escape urban pressures. The town is deeply rooted in history and the spirit of survival amidst economic challenges, offering interesting historical insights for all visitors. Mackenzie is not just a town, it's an immersive experience of culture, education, sports, and beauty.
Must-Visit Spots in Mackenzie
The World's Largest Tree Crusher
The Mackenzie Arts Centre
Mackenzie Public Library
Morfee Lake
Bijoux Falls Provincial Park
Powder King Mountain Resort
Mackenzie & District Recreation Centre
Mackenzie Golf and Country Club