Quebec City Origins & Evolution
Enveloped in rich history and culture, Quebec City is one of the earliest European settlements in North America. Founded in 1608 by French explorer Samuel de Champlain, Quebec City has gone through a fascinating evolution that has shaped its unique character today. The city was a strategic location during the period of New France and played a critical role in Canada's economic development. Today, walking through Quebec City is like taking a stroll back in time, with its fortified city walls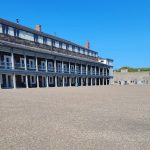 The Historical Significance of Fortified City Walls The fortified city walls, also known as The Citadel or Halifax Citadel, in Canada stand as a testament to the country's rich history and cultural heritage. Built in the early 19th century, the walls served as a defensive structure against potential invasions, making them a significant symbol of Canada's determination to protect its..., creamy-hued limestone buildings, quaint brick pathways, and centuries-old churches all meticulously preserved.
Recognized as a UNESCO World Heritage Site in 1985, Quebec City is the only fortified city north of Mexico with its ramparts still intact. Visitors can experience the city's rich history by exploring the narrow winding streets of the Old City, lined with bistros, boutiques, and historic sites like the Notre-Dame de Québec Basilica-Cathedral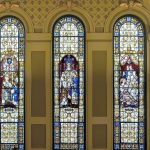 The Historical Significance of Notre-Dame de Québec Basilica-Cathedral Stepping inside Notre-Dame de Québec Basilica-Cathedral is like stepping back in time, immersing oneself in centuries of rich history. As the oldest church in North America, its roots date back to the early 17th century when the first chapel was built on the site. Over the years, the basilica-cathedral has witnessed countless... and the iconic Fairmont Le Château Frontenac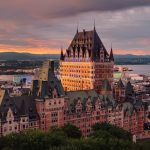 The Historical Significance of Fairmont Le Château Frontenac Nestled within the charming city of Quebec, Fairmont Le Château Frontenac stands as a true testament to Canada's rich history. Erected in 1893, this magnificent castle-like structure evokes a sense of awe and wonder among all who visit. As one of the most iconic landmarks in the country, the hotel has witnessed....
City's Geography & Demography
Quebec City sits majestically on the cliffs of Cap-Diamant, offering breathtaking views of the St. Lawrence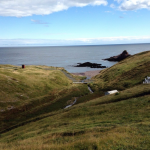 St. Lawrence Origins & Evolution Nestled in Canada's easternmost provinces, the precious gem that is St. Lawrence is imbued with a rich tapestry of history and development. It was reportedly founded in the 18th century, primarily as a fishing town due to its strategic location along the coast. The city's evolution has been largely dependent on its maritime roots, shaping... River. Its geographical position put it at the heart of France's 17th-century empire and helped to shape its vibrant history. The city, divided into upper and lower town, offers a unique mix of the new and the historic, with modern additions blending seamlessly into the European-inspired landscape.
In terms of demography, Quebec City is mostly French-speaking, making it a unique cultural enclave within predominantly English-speaking Canada. With a population of over half a million, it's known for its friendly locals who are proud of their vibrant francophone culture and heritage. The city's multicultural coexistence also enriches its cultural and social fabric.
Cultural & Artistic Landscape in Quebec City
Often regarded as Canada's cultural heartland, Quebec City hosts numerous festivals, concerts, and events every year. These include the world-famous Winter Carnival and the Summer Festival, which showcase a blend of local and international talents in music, arts, and entertainment.
The city is also home to an array of museums, theaters, and galleries. The Musée national des beaux-arts du Québec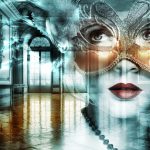 Historical Significance The Musée national des beaux-arts du Québec holds a significant place in Canada's art history. Initially established in 1864 as the "Société des arts de Québec," its mission was to promote and preserve the artistic heritage of the province. Over the years, the museum evolved and expanded its collection, eventually becoming the renowned institution it is today. Its... showcases four centuries of Quebec art, while the Musée de la civilisation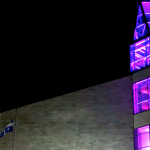 Historical Significance Nestled in the heart of Quebec City, Musée de la civilisation stands tall as a guardian of Canada's rich history. This iconic landmark boasts an impressive collection of artifacts, exhibitions, and immersive experiences that take visitors on a captivating journey through time. Celebrating the cultural diversity of Canada and beyond, this museum showcases the stories, traditions, and achievements... offers interactive exhibits on Quebec's indigenous and colonial history. The Grand Théâtre de Québec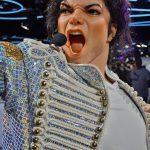 The Historical Significance of Grand Théâtre de Québec The Grand Théâtre de Québec stands as a testament to Canada's rich cultural heritage and deep passion for the performing arts. With its origins dating back to 1967, this iconic landmark has played a pivotal role in Quebec City's vibrant arts scene for over half a century. Its establishment as part of..., one of the city's premier performing arts venues, host a wealth of performances from operas to dance shows.
Educational & Research Facilities
Quebec City is renowned for its educational institutions. Université Laval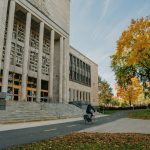 Historical Significance Nestled in the enchanting city of Quebec, Université Laval stands tall as a testament to Canada's rich academic heritage. Established in 1663, it holds the prestigious title of being the oldest educational institution in North America. As you walk through its hallowed halls, you can't help but feel the weight of history on your shoulders. It is here..., one of Canada's top universities and the oldest French-language university in North America, makes the city a bustling student town. The city also hosts several reputed research institutions.
The city's libraries, such as the Gabrielle-Roy Library, not only serve as a crucial source of knowledge but also as cultural meeting points. The Morrin Centre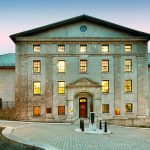 The Historical Significance of Morrin Centre The Morrin Centre, located in the heart of Quebec City, is undeniably one of Canada's most iconic landmarks. Once a prison, this imposing building has witnessed centuries of history and played a vital role in shaping Canada's cultural landscape. Its historical significance stems from its status as the city's first common gaol, which opened..., an English-language cultural center and library, is a testament to Quebec City's rich linguistic and cultural diversity.
Quebec City's Highlights & Recreation
The highlight of any trip to Quebec City is undoubtedly a visit to Old Quebec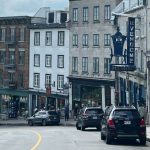 The Historical Significance of Old Quebec Nestled on the banks of the majestic St. Lawrence River, Old Quebec stands as a living testament to Canada's rich history. Founded by French explorer Samuel de Champlain in 1608, this UNESCO World Heritage Site is the oldest walled city in North America. The narrow cobblestone streets, fortified stone walls, and charming colonial architecture..., filled with delightful discoveries. From its historic sites and iconic landmarks to its charming squares and boutiques, every corner tells a story.
Fortifications of Quebec, an extensive system of historic walls and gates, and the Battlefields Park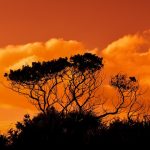 Historical Significance of Battlefields Park As Canada's cornerstone of history, Battlefields Park, also known as The Plains of Abraham, is a must-visit site for history enthusiasts. This 108-hectare park is where the famous 1759 Battle of Quebec took place. An iconic clash between the French and British armies overseen by generals Montcalm and Wolfe respectively, it determined Canada's fate and..., a sprawling green space showcasing commendable preservation efforts, offer relaxation and education.
The Montmorency Falls Park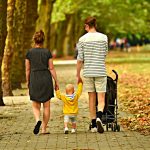 The Historical Significance of Montmorency Falls Park Nestled in the heart of Quebec, Montmorency Falls Park is a true testament to Canada's rich history. This awe-inspiring natural wonder has witnessed centuries of human presence and has played a significant role in shaping the region. Originally discovered by Samuel de Champlain in the early 17th century, the falls quickly became an..., a natural gem, features an awe-inspiring waterfall taller than Niagara Falls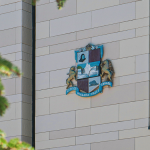 Niagara Falls Origins & Evolution Niagara Falls, a city renowned for its world-famous waterfall, sits in the heart of Ontario, Canada. While the area has been inhabited by indigenous communities for thousands of years, the city itself was officially incorporated in 1903. This ethereal destination owes its development to an interconnected series of events, with the waterfall playing a pivoting.... Visitors can take the cable car or navigate the panoramic stairs to take in the spectacular views and vistas.
Commerce & Conveniences
From everyday conveniences to luxury offerings, Quebec City meets all needs. Rue Saint-Jean and Rue Saint-Louis
Saint-Louis Origins & Evolution Nestled in the heart of Quebec, Canada, Saint-Louis boasts a rich history and a vibrant dynamism that narrates the tale of its evolution. Initially recognized for its lush farmlands and serene rivers, the city was founded in 1649 and has since grown from a small agricultural community into a bustling metropolis. Reflecting the core of Francophone... in Old Quebec are famous for their boutiques, antique shops, and specialty stores. The city is also teeming with local farmer's markets, the oldest being Marché du Vieux-Port, which present a feast for food lovers.
From high street banks to local credit unions, financial services are easily accessible. Postal services are provided by Canada Post, which operates several branches throughout the city. Seasonal sales events, like the Boxing Day Sale, are looked upon keenly by shopping enthusiasts.
Transport & Connectivity
Quebec City is well-connected with a robust transportation system. Réseau de transport de la Capitale (RTC) operates city bus services offering convenient public transportation. The city is also bike-friendly, with over 400 kilometers of bike lanes.
For air travel, the Québec City Jean Lesage International AirportThe Historical Significance of Quebec City Jean Lesage International Airport Located in Quebec City, the Jean Lesage International Airport holds a special place in the hearts of Canadians. Established in 1941 as a military base during World War II, it has witnessed pivotal moments in the country's history. Step into this airport, and you can almost feel the echoes of... connects the city to several domestic and global destinations. The city's two major train stations, Gare du Palais and Gare de Sainte-Foy, provide connectivity for intercity travel.
Sports Facilities
Sports environments in Quebec City cater to a wide variety of sports from hockey to skiing. The Videotron Centre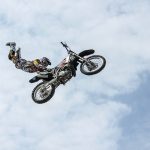 The Historical Significance of Videotron Centre Nestled in the heart of Quebec City, Videotron Centre stands as a monumental testament to Canada's rich sporting history. Since its inauguration in 2015, this state-of-the-art arena has served as a grand stage for a multitude of legendary events that have captivated audiences nationwide. The significance of Videotron Centre transcends mere entertainment, as it..., an indoor arena, regularly hosts hockey matches and live performances. Quebec City also boasts excellent facilities for winter sports, with nearby ski resorts like Mont-Sainte-Anne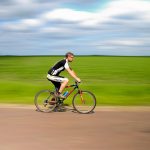 The Historical Significance of Mont-Sainte-Anne Mont-Sainte-Anne holds a significant place in Canada's history, dating back to its origins as a traditional gathering place for Indigenous communities. The mountain, with its towering presence and breathtaking landscape, has served as a site for cultural and spiritual ceremonies for centuries. It is believed that the first settlers in the area recognized the mountain's... and Stoneham Mountain Resort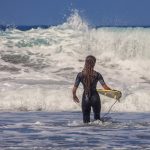 Unveiling the Historical Significance At Stoneham Mountain Resort, the pages of Canada's history come alive. Nestled within the breathtaking beauty of the Laurentian Mountains, this enchanting landmark has stood the test of time, witnessing pivotal moments that shaped the nation. Originally established in 1964, Stoneham Mountain Resort has evolved into a cherished destination, attracting visitors from far and wide who....
Traveler's Final Take
For the curious traveler, Quebec City does not disappoint. Its harmoniously blending old-world charm, natural vistas, cultural dynamism, and modern conveniences make it a must-visit destination. Explore the ancient city walls, delight in the local cuisine at a riverside bistro, immerse in the vibrant arts scene, or simply relax in one of the many parks – Quebec City calls for rich, diverse experiences with a distinct French-Canadian flavor.
Must-Visit Spots in Quebec City
– Fortified city walls
– Notre-Dame de Québec Basilica-Cathedral
– Fairmont Le Château Frontenac
– Musée de la civilisation
– Musée national des beaux-arts du Québec
– Grand Théâtre de Québec
– Université Laval
– Gabrielle-Roy Library
– Morrin Centre
– Old Quebec
– Battlefields Park
– Montmorency Falls Park
– Marché du Vieux-Port
– Québec City Jean Lesage International Airport
– Videotron Centre
– Mont-Sainte-Anne
– Stoneham Mountain Resort