Innisfail Origins & Evolution
Located in the heart of Alberta, Canada, the charming city of Innisfail holds a rich legacy that resonates in some form through its every nook and corner. Originally founded in 1892 under the name of "Poplar Grove," the city came to be known as Innisfail, which means "Island of Destiny," in Gaelic, in the year 1903. It grew from a small railway community to a bustling city that echoes both tradition and progress. The architecture, historical landmarks, and the prevalent community spirit exhibit the city's evolution over the years.
Embedded with heritage, the city is home to many historic landmarks like the Innisfail Historical Village that showcases antique structures and exhibits. The stately Annandale House, originally built in 1907 and beautifully restored, stands as an emblem of the city's history and architectural prowess.
City's Geography & Demography
Innisfail is blessed with a picturesque location, nestled between Calgary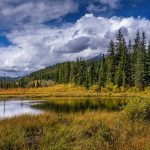 Calgary Origins & Evolution Calgary, located in the foothills of the Rocky Mountains of Alberta, Canada, has a rich and diverse history. Its name originates from a bay on the Isle of Mull, Scotland. It was officially founded as a town in 1884, and by the year 1891, it had elected its first mayor. The development of Calgary was primarily... and Red Deer and surrounded by a landscape of rolling hills and lush green spaces. This city endures a humid continental climate characterized by cold snowy winters and warm summers making it a year-round destination.
The city's population stands at approximately 7,922, according to the 2016 census, presenting a vibrant mix of cultures and ethnic backgrounds. Innisfail, despite its smaller size, boasts a diverse community that adds to the richness of its cultural fabric.
Cultural & Artistic Landscape in Innisfail
Innisfail's cultural scene is nothing short of dynamic. The city hosts many events throughout the year like the annual Innisfail Pro Rodeo and Daines Ranch Pro Rodeo, a must-attend for sports enthusiasts.
Museums such as the Innisfail and District Historical Village, and the Aircraft Museum serve as cultural repositories that showcase a treasure trove of historical artifacts, providing insights into the city's robust history. The city's love for the arts is embodied by places like the Kerry Wood Nature Centre and the Innisfail Town Theatre where one can immerse themselves in diverse artistic experiences.
Educational & Research Facilities
Innisfail is well equipped with esteemed educational institutions like the Innisfail Junior Senior High School, the École John Wilson Elementary School, and the Holy Trinity Catholic School. Public libraries like the Innisfail Public Library and Chinook's Edge School Division Library are troves of knowledge offering an ample number of resources for locals and visitors alike.
Innisfail's Highlights & Recreation
The breathtaking city has innumerable recreational spots like Discovery Wildlife Park – home to many protected species, bow rivers edge campground, Napoleon Lake, Centennial Park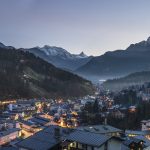 A Storied Past: The Historical Significance of Centennial Park Named in honor of Canada's centennial in 1967, Centennial Park illustrates the country's rich history and evolution over time. A living testament to Toronto's commitment to preservation, the park stretches over an expansive 525 acres and was unveiled to commemorate the country's 100th birthday. Venturing through the serene environs, it is..., and Henday Campgrounds that offer a wonderful outdoors experience. For indoor entertainment, one can head over to Innisfail Bowling Lanes, or the Innisfail Twin Arena, destined to provide for an exciting time.
Commerce & Conveniences
From local markets to high-end retailers, shops in Innisfail cater to the diverse preferences of its residents and visitors. Banks (such as ATB Financial and Scotiabank), postal services, and seasonal sales make the city a convenient haven for commerce.
Transport & Connectivity
Well connected by highways and railroads, Innisfail is a city easily accessible by road. The city operates town-friendly transit services like Innisfail Roam Transit for locals and tourists. The nearest airport is the Red Deer Regional Airport, which is about 23 km away.
Sports Facilities
Innisfail is a city that perspires enthusiasm for sports. Its numerous sporting centers and stadiums, such as Innisfail Twin Arena and the Innisfail Golf Club, are the hub of activities for fitness conscious residents.
Traveler's Final Take
Complementing its serene beauty with a well-rounded infrastructure, Innisfail offers both natural delight and contemporary conveniences to its visitors. Its multicultural society enriches the city's character, making it an ideal destination for both quick visits and long-term stays.
Must-Visit Spots in Innisfail
Innisfail Historical Village
Annandale House
Innisfail Pro Rodeo and Daines Ranch Pro Rodeo
Innisfail and District Historical Village
Aircraft Museum
Kerry Wood Nature Centre
Innisfail Town Theatre
Innisfail Junior Senior High School
École John Wilson Elementary School
Holy Trinity Catholic School
Innisfail Public Library
Chinook's Edge School Division Library
Discovery Wildlife Park
Bow rivers edge campground
Napoleon Lake
Centennial Park
Henday Campgrounds
Innisfail Bowling Lanes
Innisfail Twin Arena
ATB Financial and Scotiabank
Innisfail Roam Transit
Red Deer Regional Airport
Innisfail Golf Club