Joliette Origins & Evolution
Nestled in the Lanaudière region of Quebec, the city of Joliette serves as an emblematic glimpse into the rich bouquet of Canadian history. This quaint city can trace its origins back to 1823, when Barthélemy Joliette founded a village nicknamed Industrie. This industrial settlement subsequently evolved into the city that we know today. Joliette's founding was rooted in industrial ambitions, as it grew around Joliette's saw and flour mills. With time, the city experienced remarkable growth and diversification leading to its official establishment as a city in 1863.
Over time, Joliette has purposefully preserved its historical roots and architectural heritage, reflecting the city's fascinating evolution. Many of these heritage buildings have been repurposed into museums, cultural centers, and hubs of entertainment, blending the old-world charm with the city's vibrant contemporary lifestyle.
City's Geography & Demography
Situated 50 kilometers northeast of Montreal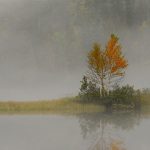 Montreal Origins & Evolution Montreal's rich history dates back to 1535 when the indigenous Iroquois people welcomed French explorer Jacques Cartier. Officially founded in 1642 by French settlers, the city rapidly developed into an essential hub for fur trading. Montreal's spectacular growth continued over the centuries, transforming this quaint outpost into a dynamic metropolis. Today, the city's deep-rooted history is..., Joliette is perched on the L'Assomption River. The city's landscape includes a mix of urban spaces, peaceful residential neighborhoods, and verdant parks. The climate in Joliette is marked by warm summers and cold, snowy winters, providing a variety of seasonal sceneries.
As regards demography, the city of Joliette is home to a population close to 20,000 inhabitants. This predominantly French-speaking community is known for both their warm hospitality and their active engagement in maintaining the city's lively cultural and social ambiance.
Cultural & Artistic Landscape in Joliette
Joliette stands proud as an epicenter of culture in Lanaudière. The city's cultural vibrancy can be most notably appreciated at the Musée d'art de Joliette, the largest contemporary art museum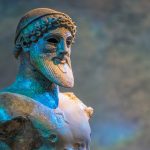 The Historical Significance of the Contemporary Art Museum The Contemporary Art Museum stands as a testament to Canada's vibrant and ever-evolving art scene. Established in 1966, it has become an iconic institution that has nurtured and showcased the work of countless Canadian artists. Through its exhibitions, the museum has played a pivotal role in promoting contemporary art and shaping the... in the Quebec region outside of Montreal. This museum houses a magnificent collection of over 9,000 works spanning from the 14th century to the present day.
A variety of events spanning music, theatre, and art are hosted by Joliette, most famous of which is the Festival de Lanaudière, an international classical music festival. Theater enthusiasts can enjoy various performances at the Rina Lasnier Theatre, enriching the city's cultural scene throughout the year.
Educational & Research Facilities
In the realm of education, Cégep régional de Lanaudière à Joliette is known for its high-quality academic curriculum and research contributions. This institution offers career-oriented programs and pre-university courses, embracing a bilingual and multidimensional approach to education.
Joliette houses a significant number of libraries, of which the Rina Lasnier Library is an integral asset, housing an impressive collection of books, periodicals, and multimedia materials, and acting as a community hub for educational activities and workshops.
Joliette's Highlights & Recreation
Joliette is brimming with natural beauty and recreational opportunities. The beautiful Parc Antonio-Barrette offers large green spaces, a beach, and picnic areas, serving as an urban oasis. Its cycling trails and walking paths invite outdoor enthusiasts to explore the city's scenic landscapes.
The city center is dotted with landmarks and historic buildings like the magnificent Joliette Cathedral. The cathedral's exquisite architecture is matched by its harmonious acoustics, making it a sought-after venue for concerts.
Commerce & Conveniences
Joliette features a range of retail environments, from charming boutiques to modern shopping centers. Galeries Joliette, the city's main shopping center, boasts over 120 stores, banks, and postal services. Seasonal farmer's markets bring a festive spirit and offer a variety of local produce and artisanal goods.
Transport & Connectivity
Joliette's modern infrastructure ensures easy connectivity with the rest of Canada. The city's robust public transportation system, including efficient bus services, provides seamless intra-city connectivity. The Montreal-Trudeau Airport, around 90 kilometers away, connects Joliette with domestic and international locations.
Sports Facilities
Joliette boasts several sports facilities that cater to a diverse range of interests. The Joliette Curling Club and the Club De Golf De Joliette are a couple of notable examples. Whether it's for leisure or competition, these facilities provide the city's residents and tourists with invaluable places to stay active and engaged.
Traveler's Final Take
Joliette, in its charming simplicity and vibrant ethos, offers a distinct Canadian experience. It's the place where history, culture, education, and retail conveniences intermingle seamlessly. The abundance of recreational and sports amenities, coupled with the city's efficient transport infrastructure, makes it an admirable urban locale.
Must-Visit Spots in Joliette
Musée d'art de Joliette
Festival de Lanaudière
Cégep régional de Lanaudière à Joliette
Rina Lasnier Library
Parc Antonio-Barrette
Joliette Cathedral
Galeries Joliette
Joliette Curling Club
Club De Golf De Joliette