Essa Origins & Evolution
Essa, a township with a warm, welcoming charm, was established amid the amalgamation of townships across Ontario in 1994. Situated in the heart of Simcoe County, the community is believed to have derived its name from the First Nations word meaning 'similar.' Essa's history is an intriguing blend of agricultural, industrial, and cultural diversity. Once dominated by sawmills and flour mills, today it's renowned for its agriculture and antiques, a picture reminiscent of its humble beginnings.
One of Essa's notable historical treasures is the Thornton-Cookstown Antique Trail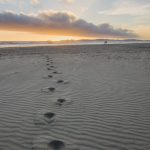 Trail Origins & Evolution The city of Trail, situated in British Columbia, Canada, holds a rich history that traces its roots to the 19th century. The city was founded by prospectors during the Gold Rush era, enticed by its bountiful deposits of minerals, mainly gold, silver, and copper. Later, the thriving mining industry prompted the construction of the Trail Smelter,..., an alluring array of antique shops that give curious visitors an opportunity to take a peek at Essa's past. The town's developmental history is quite fascinatingly mapped out in the trail, serving as a reminder of the township's enduring resilience and spirit, nurturing a rich heritage culture.
City's Geography & Demography
Essa is nestled in the scenic landscape of southern Ontario, washed by the Nottawasaga River. Its topography, defined by rolling hills and fertile farmlands, manifests the quintessence of its rural root. Blessed with a humid continental climate, Essa witnesses warm summers and mildly cold winters.
Home to over 21,000 residents, the township illustrates a stunning blend of divergent cultures. Ranging from agricultural to industrial personnel, the township houses a multi-cultural populace, making it an inviting haven for settlers and visitors alike.
Cultural & Artistic Landscape in Essa
In Essa, cultural pursuits vibrate in varying shades. Among the year-round events is the Essa National Draft Horse Pull, a high-spirited event attracting thousands of visitors for a spectacle of strength and agility of the beautiful draft horses. The weekly Angus Farmers' Market is another cultural hallmark, bustling with activity and showcasing seasonal produce, handmade crafts, and local foods.
Artistic zeal flourishes in places like the Bear Creek Exotic Wildlife Sanctuary, a home for orphaned or unwelcome animals, reflecting the city's compassionate spirit. Essa also houses Simcoe County Museum, a repository of the city's rich history, and various art galleries that showcase local talent, enhancing the township's cultural canvas.
Educational & Research Facilities
The township houses several educational institutions. Notable among them is Nottawasaga Pines Secondary School, offering a comprehensive curriculum fostering intellectual growth and creativity. Libraries form an integral part of Essa, serving as hubs of knowledge and community interaction. The Angus Library, with its extensive book collection, encourages a love for reading and learning.
Essa's Highlights & Recreation
Essa does not disappoint outdoor enthusiasts. With its well-maintained parks like the Essa Centennial Park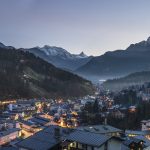 A Storied Past: The Historical Significance of Centennial Park Named in honor of Canada's centennial in 1967, Centennial Park illustrates the country's rich history and evolution over time. A living testament to Toronto's commitment to preservation, the park stretches over an expansive 525 acres and was unveiled to commemorate the country's 100th birthday. Venturing through the serene environs, it is... and the Nottawasaga Fishing Park, it offers lush green spaces perfect for picnics, nature walks, and more. The Nottawasaga River provides enticing prospects for canoeing and other water sports activities.
For adrenaline junkies, there's the Borden Golf Course, Rolls-Royce Leisure Fitness Centre and Pine River Provincial Fishing Area, while history buffs will find the Utopia Conservation Area and Baxter Central Public Library interesting.
Commerce & Conveniences
Fulfilling everyday needs, Essa has a plethora of banks, supermarkets, medical facilities, and more. Major towns like Angus and Thornton house leading banks, post offices, and shopping centers that cater to the bustling life in Essa. Seasonal deals at local farmers' markets and shops make shopping experiences pleasant and affordable.
Transport & Connectivity
The town navigate is facilitated via Ontario's vast network of major highways, rural roads, and public transit services. The Barrie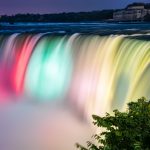 Brief History of Barrie Barrie, which is named after Sir Robert Barrie, is a city rich in heritage and history. It was inhabited by the Huron-Wendat First Nations before Europeans arrived in the region. In the early 19th century, the area served as a crucial supply depot for British forces during the War of 1812. The first settlers migrated from... Collingwood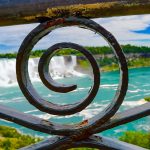 Collingwood Origins & Evolution Collingwood, an alluring city tucked away in Canada's Simcoe County, was incorporated as a town in 1858 and became a city in 1908. Its founding is rooted in its prime location alongside the shores of Georgian Bay, where its deep-water port facilitated the transport of goods, contributing to its early growth and prosperity. Once a hub... Railway offers freight services, adding a dimension to the township's transport system. Moreover, Toronto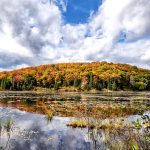 in this paragraph summarize the city highlights and end with a list "Must-Visit Spots in Toronto". Toronto Origins & Evolution Toronto, Canada's largest city, can trace its roots back to the late 18th century. Originally known as Fort York, it was established by the British as a strategic location during the American Revolutionary War. Despite changes and challenges, Toronto swiftly... Pearson International Airport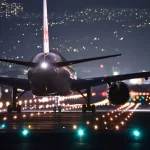 Historical Significance Toronto Pearson International Airport, named after the Nobel Laureate, Canadian Statesman, and 14th Prime Minister Lester B. Pearson, carries a rich and intriguing history. Opened in 1937 as a small, 380-acre airport named "Malton Airport," it has grown exponentially to become Canada's largest and busiest airport - a hub that stands as an emblem of the nation's rapid... located at a convenient distance enhances its global connectivity.
Sports Facilities
Citizing an active lifestyle, Essa boasts several arenas, local sports leagues, and fitness centers. The Essa Recreation Centre, a multi-purpose sports facility, caters to people of all age groups, while the Angus and District Curling Club offers plenty of excitement for winter sports enthusiasts.
Traveler's Final Take
Essa city presents a fine balance of progress and traditional charm, idyllic landscapes, and recreational amenities. Here, culture, community, and commerce interweave seamlessly, creating a vibrant tapestry that warrants a delightful exploration.
Must-Visit Spots in Essa
Thornton-Cookstown Antique Trail
Bear Creek Exotic Wildlife Sanctuary
Simcoe County Museum
Nottawasaga Pines Secondary School
Angus Library
Essa Centennial Park
Nottawasaga Fishing Park
Borden Golf Course
Rolls-Royce Leisure Fitness Centre
Pine River Provincial Fishing Area
Utopia Conservation Area
Baxter Central Public Library
Essa Recreation Centre
Angus and District Curling Club