Wolfville Origins & Evolution
The charming Canadian city of Wolfville traces its roots back to the 1700s when New England Planters began settling the place. The Acadians, French-speaking settlers, were the first to nickname it "Mud Creek" due to the muddy nature of the area. The town was officially incorporated in 1893 and blossomed into the vibrant city it is today. Wolfville derives its current name from Elisha DeWolf Jr., the town's postmaster in the 19th century.
The city's evolution has been significantly shaped by its geographical location – being at the heart of Annapolis Valley's fruit belt land. This has catalyzed a thriving agricultural sector nurtured by fertile lands and a cool climate conducive for apple-growing. Today, a significant part of Wolfville's identity is marked by this vibrant agricultural backbone, evoking a warm rustic charm.
City's Geography & Demography
Wolfville is nestled on the shores of the Minas Basin, a sub-basin of the Bay of Fundy, known for its highest tide levels globally. The city enjoys a moderate climate characterized by warm, humid summers and relatively mild winters. This feature, combined with its geographical location, lends greatly to its fertility.
Demographically, Wolfville is small yet diverse. The population of approximately 4,200 is a blend of students from Acadia University, local residents, and seasonal tourists. This confluence of cultures enriches the city with an eclectic vibe.
Cultural & Artistic Landscape in Wolfville
The City of Wolfville is an incubator of enriching cultural experiences. The Deep Roots Music Festival and Devour! The Food Film Fest are noted annual events that showcase the rich local and international cultures, attracting visitors from far and wide.
Artistically, Wolfville is no less remarkable. The city houses Acadia University Art Gallery featuring a collection of contemporary and historical artworks. The Randall House Museum offers a peek into the 19th-century domestic life with its period artifacts. Meanwhile, the Al Whittle Theatre, originally established as the Orpheum in 1911, continues to serve as an entertainment hub attracting various performances.
Educational & Research Facilities
As the host of Acadia University, Wolfville is a beacon of higher learning in the Nova Scotian landscape. The prestigious institution, established in 1838, is among Canada's oldest and most respected liberal arts universities. The Acadia University Library, with its vast collection of books, periodicals, and research material, serves as an intellectual cornerstone for students and scholars.
Wolfville's Highlights & Recreation
Natural beauty blends seamlessly with the town's history in Wolfville. From the dyke lands built by Acadians to the stunning flower displays at the Harriet Irving Botanical Gardens, there's beauty at every turn. The city further boasts an array of parks like Willow Park and Reservoir Park, perfect for leisure strolls or picnic.
Commerce & Conveniences
Wolfville caters to all contemporary conveniences despite its rural charm. The city features a variety of shops, including trendy boutiques, antique stores, bookshops, and art supply stores. Banking services are readily available with a number of leading banks having a presence here. Additionally, the Canada Post ensures postal services are smooth for both residents and tourists.
Transport & Connectivity
Being well-connected plays a crucial role in Wolfville's charm. The Kings Transit Authority serves the city with regular bus services. The Halifax Stanfield International AirportThe Historical Significance of Halifax Stanfield International Airport Halifax Stanfield International Airport holds a rich historical significance in Canada, tracing its roots back to the early 1900s. Originally known as the Halifax Municipal Airport, it served as a key military airfield during both World Wars. This historical connection is still evident today through the various artifacts and displays scattered throughout... is about an hour's drive from the city, making air travel accessible. Wolfville is also near the Digby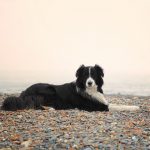 Digby Origins & Evolution Located in the Bay of Fundy on the western shore of Nova Scotia, the picturesque city of Digby was established in 1783. The city was named after Admiral Robert Digby, a naval officer who brought British loyalists to this area during the American revolution. Digby started as a small settlement of fishermen and whalers, and soon... Ferry Terminal, offering an alternative transport mode to New Brunswick.
Sports Facilities
Sports activities in Wolfville are highly encouraged, with Acadia University's sporting center named the Raymond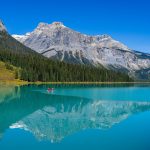 Raymond Origins & Evolution Situated in the Canadian province of Alberta, Raymond is a town brimming with history and laden with character. Just over a hundred years old, Raymond was founded in 1901 by Jesse Knight, a mining magnate and Latter-Day Saints member. Knight intended Raymond to be an agrarian center, with sugar beets as the principal crop. This legacy... Field being a focal point. Other notable sports facilities include the Acadia Athletics Complex and the Andrew H. McCain Arena.
Traveler's Final Take
Culturally vibrant, naturally beautiful, and conveniently connected, Wolfville summons explorers who relish a mix of rural tranquillity and urban comforts. Its mesh of history with modern vibrancy offers a unique retreat. Visitors to Wolfville carry with them unforgettable memories of breath-taking landscapes, diverse culture, and warm hospitality.
Must-Visit Spots in Wolfville
Acadia University
Acadia University Art Gallery
Randall House Museum
Al Whittle Theatre
Harriet Irving Botanical Gardens
Willow Park
Reservoir Park
Raymond Field
Acadia Athletics Complex
Andrew H. McCain Arena