Lac du Bonnet Origins & Evolution
Lac du Bonnet, a stunningly picturesque town in Manitoba, Canada, has its roots firmly planted in the early 17th century. Found by French explorers, it obtained its namesake due to the granite shores' unique resemblance to a bonnet. Over time, this settlement transformed from a fur trading post into a thriving mining town, specifically like a mecca for the white quartz mining industry.
The town's rich history is still palpable today, with numerous heritage buildings reflecting various architectural styles, spanning from early colonial structures to contemporary designs. The local History Book Museum showcases a collection that is a testament to the town's development over the centuries, offering residents and tourists an insight into the early chapters of Lac du Bonnet's fascinating past.
City's Geography & Demography
Perched along the banks of the Winnipeg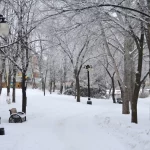 Winnipeg Origins & Evolution Known as the "Gateway to the West," Winnipeg, Manitoba's capital city, was originally settled by Indigenous peoples and later became a fur-trading post for the Hudson's Bay Company in the late 18th century. Officially incorporated as a city in 1873, Winnipeg quickly became a bustling railway hub due to its strategic location at the confluence of... River, Lac du Bonnet nests in the heart of Canada's vast wilderness. The town is characterised by the breathtaking beauty of the Boreal Forest, expansive granite shores and numerous serene lakes, which lead towards the edge of the Canadian Shield. This northern town experiences the classic four-season climate. Winters are snowy and frigid while summers are warm and pleasant, ideal for water and outdoor leisure activities.
As of the last census, the town has a tight-knit community of approximately 1,100 people. The population's diversity is a blend of various ethnic communities, contributing to the cultural fabric of Lac du Bonnet. Given the smaller population, everyone knows each other, and a strong sense of community thrives.
Cultural & Artistic Landscape in Lac du Bonnet
Lac du Bonnet prides itself on a vibrant cultural and artistic flair. It hosts annual events like the Canada Day celebrations and Summer Music Arts Series. The famous Fire & Water Music Festival draws in crowds, showcasing Manitoba's best emerging musicians.
Within the town stands the Local Art Gallery, a heritage house-turned-art-space. It spotlights works from local and provincial artists, nourishing the creative side of Lac du Bonnet. The town also houses the Regional Theatre, frequently staging musicals, dramas, and children's shows, making theatrical arts an integral part of the local community fabric.
Educational & Research Facilities
Lac du Bonnet boasts several educational and research facilities. The town's school institutions, namely Lac du Bonnet Senior School and Lac du Bonnet Junior School, provide quality education from kindergarten to grade 12.
For higher education or research, locals often turn to regional facilities in Winnipeg or larger nearby towns. The Library of Lac du Bonnet, apart from catering a great collection of books, organizes many community-oriented programs and events for residents of all ages.
Lac du Bonnet's Highlights & Recreation
A key highlight of Lac du Bonnet is the breathtaking Pinawa Dam Provincial Heritage Park, a haven for eco-tourists and history buffs alike. The Blue Water Trails arouse the interest of paddling enthusiasts and offer fishing opportunities to anglers.
In the heart of the town rests the placid Town Dock Beach, an ideal spot for sunbathing and dipping in the cool waters. For adventure seekers, snowmobiling throughout the region's vast snow-covered wilderness or embarking upon fishing expeditions are the favourite pastimes in winter.
Commerce & Conveniences
In terms of commerce, Lac du Bonnet provides a variety of services to its residents. You're sure to find all your essentials in the Home Building Centre or the Lac du Bonnet Shopping Mall. The city's financial services, including CIBC Bank and Lac du Bonnet Credit Union, cater to residents' vast banking needs.
The local post office offers courier and postal services to residents and businesses alike. The town conducts a yearly seasonal Winter Market that offers a myriad of products from local vendors and artisans.
Transport & Connectivity
The convenience of the town is felt in its well-rounded transportation system. Winnipeg's city centre is about an hour's drive from Lac du Bonnet, with almost frequent coach services operated by Exclusive Bus Lines. The nearest major airport is Winnipeg James Armstrong Richardson International AirportThe Historical Significance of Winnipeg James Armstrong Richardson International Airport Winnipeg James Armstrong Richardson International Airport holds a storied past filled with historical significance, making it a must-visit landmark for anyone exploring Canada. Originally opened in 1928 as Stevenson Aerodrome, it became the country's first international airport, connecting Canada to the rest of the world. Since then, it has evolved..., situated about 115 kilometres southwest.
The town is a vital hub for floatplane operators due to its proximity to the wilderness and many remote communities that can only be accessed by air or water. Furthermore, well-maintained local roads make travel within the township easy and efficient.
Sports Facilities
For sports enthusiasts, the Lac du Bonnet Sports Arena hosts hockey tournaments and figure skating. It houses a curling club and an ice hockey rink, while the local Community Centre holds numerous sports activities and events.
The Lac du Bonnet Golf Club offers a challenging 9-hole course with undulating fairways and greens, demanding an excellent short game. It's a place of serene beauty, providing panoramic views of the surrounding wilderness.
Traveler's Final Take
Lac du Bonnet – a small town with a big heart. Whether one is attracted to its vibrant history, cultural activities, picturesque natural beauty, diverse recreation opportunities, or the warm, welcoming spirit of its residents, this quaint town has something to offer everyone. The town is an embodiment of the essence of small-town charm in the heart of Canada's stunning wilderness.
Must-Visit Spots in Lac du Bonnet
1. History Book Museum
2. Local Art Gallery
3. Regional Theatre
4. Lac du Bonnet Senior School
5. Lac du Bonnet Junior School
6. Library of Lac du Bonnet
7. Pinawa Dam Provincial Heritage Park
8. Blue Water Trails
9. Town Dock Beach
10. Home Building Centre
11. Lac du Bonnet Shopping Mall
12. CIBC Bank
13. Lac du Bonnet Credit Union
14. Lac du Bonnet Post Office
15. Lac du Bonnet Sports Arena
16. Lac du Bonnet Golf Club.