Discovering Kildonan Park's Historical Significance
Encompassing 73 hectares, Kildonan Park is a splendid testament to the culture, history, and natural beauty of Canada. Located in Winnipeg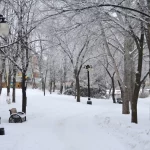 Winnipeg Origins & Evolution Known as the "Gateway to the West," Winnipeg, Manitoba's capital city, was originally settled by Indigenous peoples and later became a fur-trading post for the Hudson's Bay Company in the late 18th century. Officially incorporated as a city in 1873, Winnipeg quickly became a bustling railway hub due to its strategic location at the confluence of..., Manitoba, this park, lovingly dubbed "The Heart of Canada," was inaugurated in 1909. Its name, Kildonan, pays tribute to the Scottish settlers, hailing from Kildonan in Scotland, who began their new life in Manitoba in the 19th century. The park remains a vibrant symbol of the profound history of the country, serving as a serene space for people to congregate, commune and imbibe in the historical milieu that the park exudes.
As you walk down the paths of this enduring park, you can delight in its historical trail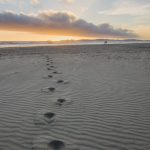 Trail Origins & Evolution The city of Trail, situated in British Columbia, Canada, holds a rich history that traces its roots to the 19th century. The city was founded by prospectors during the Gold Rush era, enticed by its bountiful deposits of minerals, mainly gold, silver, and copper. Later, the thriving mining industry prompted the construction of the Trail Smelter,... marked by features such as the Witch's Hut. Based on the story of Hansel and Gretel, this thatched-roof structure narrates a fairytale in a setting that blends seamlessly with its natural surroundings. The Peguis Pavilion, built in 1911, holds a majestic aura, telling tales of countless community functions hosted within its walls throughout the years. Its grand architecture is a reminder of the city's early days, yet continues to cater to modern day festivities.
Marvel at the Architectural Beauty
Architecturally, Kildonan Park is a harmonious blend of elegance and serenity. It boasts of a beautiful English Garden, adorned with vibrant and verdant flora that serves as a living palette of colours depending on the season. The Rainbow Stage, the captivating open-air theatre nestled in the heart of the park, is Canada's longest-surviving outdoor theatre. This stunning piece of architecture adds a cultural layer to the park, loved by theatre-enthusiasts and casual visitors alike.
Moreover, structures such as the Old Kildonan War Memorial speaks volumes about the architectural aesthetics of its time. Created in 1925, this dignified monument is an homage to those lost in World War I. It beautifully exemplifies the spirit of sacrifice, acknowledging the brave who laid down their lives. Fujiwa Teahouse, reflecting traditional Japanese design, rounds out this diverse architectural feast, inviting visitors to enjoy quiet reflection amid its tranquil environment.
Experience the Unique
Experiences abound in Kildonan Park. Visitors can enjoy a plethora of activities throughout the year, ensuring that there is something for everyone. In winter, the park transforms into a snow-laden wonderland, perfect for sledding and cross-country skiing. In milder months, families can enjoy leisurely picnics under soaring trees, explore scenic biking and hiking trails, or even try their hand at fishing.
Children are particularly drawn to the park's large, accessible playground as well as the Park Train, offering a leisurely ride through the park. On a hot summer day, the park's outdoor pool and splash pad offer refreshing respite. All of these unique features make Kildonan Park a beacon of unending joy and adventure for visitors of all ages.
As you set your sights on exploring Canada's enchanting landscapes, let Kildonan Park be your pristine retreat – a place where history, architecture, and experience harmoniously intertwine. Let it whisk you away into a world permeated with timeless heritage, elegant design and inviting activities. Let your walks through its serene trails be punctuated by profound reflections on the past, exhilarating appreciation for the present, and optimistic anticipation for the future. This iconic destination promises to captivate your senses, touch your heart, and etch an indelible mark on your Canadian journey.