Leamington Origins & Evolution
Leamington, lovingly referred to as the "Tomato Capital of Canada," received its genesis in the mid-nineteenth century. Founded in 1852, the city steadily developed around the farming and fishing industries, notably harnessing its fertile soils for lucrative tomato cultivation. Over the years, the city metamorphosed into an agriculturally dominated trade center with an intriguing mix of cultural, recreational, and commercial enterprises.
With the advent of H.J. Heinz Company in 1909, Leamington got a significant economic boost, expanding its industrial horizons beyond tomatoes and agriculture. The historical engagement with the tomato industry rings in the annual 'Tomato Festival,' marking the city's historical ebb and flow.
City's Geography & Demography
Leamington is nestled on the northern shore of Lake Erie, within the region of Ontario, Canada. Its geographical bestowments extend to the unique Point Pelee National Park, the southernmost point of mainland Canada. The city's Mediterranean climate sets the stage for vibrant outdoor activities and unique ecological preserves, enhancing its appeal.
The city embraces a diverse population of approximately 30,000 residents. Over the years, Leamington's demographical landscape has transformed to include a significant percentage of multicultural inhabitants with Middle Eastern, Eastern European, Latin American, and Asian roots.
Cultural & Artistic Landscape in Leamington
Cultural diversity echoes throughout Leamington's artistic expression. The city's cultural pulse throbs with events like the Leamington Fair, Art in the Park, and Music OnThe42, an annual summer concert series. Museums and galleries play a crucial part in promoting the city's artistic temperament, with The Leamington Arts Centre and Gallery standing out.
The Bank Theatre, a cherished performing arts institution, exposes residents to an eclectic mix of stage performances and concerts. In tandem with these cultural igniters, Leamington's Uptown Urban Art mural project reflects its artistic vivacity through stunning street art that narrates compelling stories about the community's identity.
Educational & Research Facilities
Leamington is known for its strong educational pedigree with various schools, universities, and libraries. The St. Clair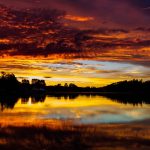 St. Clair Origins & Evolution Nestled in Ontario, Canada, St. Clair's story began with its founding in 1821. The area's fertile grounds attracted settlers, subsequently leading to its formal establishment as a town in 1834. The city was named after Lake St. Clair, a body of water on its northwestern border, which was initially discovered by French explorers in the... College HealthPlex, a contemporary facility, offers post-secondary education alongside wellness services. The Leamington District Secondary School, alongside several public and Catholic schools, enrich the city's educational backdrop.
The Leamington Municipal Library nourishes intellectual curiosity, providing ample resources for personal growth and research needs. The Point Pelee National Park, essentially an outdoor classroom, enables the exploration of ecosystem interplay, opening doors to pragmatic environmental research.
Leamington's Highlights & Recreation
Leamington unfolds an exciting array of landmarks, from the iconic Tomato Giant to the Pelee Island Lighthouse. The Point Pelee National Park, with its lush marshlands, migrating birds, and rare species of flora and fauna, is an outdoor enthusiast's dream come true.
Seacliffe Park, with its beach, splash pad, amphitheater, and picnic pavilions, serves as the go-to spot for family-friendly recreational activities. The Leamington Marina, a recreational boating haven, offers serene views of Lake Erie accentuated by surreal sunsets.
Commerce & Conveniences
Leamington thrives with a seamless mix of commercial establishments, boutiques, banks, and grocery stores. The Leamington Farmers Market is a shopper's delight, presenting a bounty of locally sourced produce and artisan crafts. Seasonal sales and festivals draw crowds, adding to the city's lively ambiance.
A network of banks ensures efficient economic transactions, while the postal service organizes smooth correspondence. Leamington's retail therapy is complemented by its range of culinary options, underpinning its reputation as a burgeoning foodie haven.
Transport & Connectivity
Leamington's transport network is well-articulated, with public transit operated by Leamington Transit and SUNSET® Ride. The city also enjoys efficient proximity to larger cities via Highway 3 and Highway 77. The Leamington Municipal Airport enhances connectivity for air travelers, while the ferry service to Pelee Island amplifies the city's nautical access.
Sports Facilities
Leamington offers a robust array of sports facilities with the Leamington Kinsmen Recreation Complex, which houses a swimming pool, gym, and hockey rink. The Erie Shores Golf & Country Club presents an 18-hole golf course. For softball enthusiasts, the Leamington Fairgrounds Softball Diamonds provide excellent amenities.
Traveler's Final Take
Leamington is a surprising blend of stunning geographical features, industrial dynamism, agricultural prowess, and rich cultural expression. It offers fascinating narratives of progress, marked by evolved economic landscapes peppered with the charm of rural life. From sunny beaches to fruitful orchards, from vibrant festivals to tranquil green spaces, Leamington weaves an enriching tale of a small city with a big heart.
Must-Visit Spots in Leamington
• Tomato Festival
• Point Pelee National Park
• The Leamington Arts Centre and Gallery
• The Bank Theatre
• St. Clair College HealthPlex
• Leamington District Secondary School
• Leamington Municipal Library
• Tomato Giant
• Seacliffe Park
• Leamington Marina
• Leamington Farmers Market
• Leamington Municipal Airport
• Leamington Kinsmen Recreation Complex
• Erie Shores Golf & Country Club
• Leamington Fairgrounds Softball Diamonds